Opinion Advocates for ideas and draws conclusions based on the author/producer's interpretation of facts and data.
Mahopac Business Outlook Contains Caution Signs, But Also Optimism
We are part of The Trust Project
By Michael Gold
Higher interest rates, housing costs and property taxes in southern Westchester could help propel the Mahopac/Carmel real estate market in 2023, particularly the rental sector.
However, inflation is pushing building materials prices higher, which could act as a drag on sales.
While residential real estate is still relatively healthy, commercial real estate seems to offer less opportunities, explained Michael D'Ambrosio, a realtor with J. Phillip Real Estate, who also owns a mixed-use building in Mahopac, consisting of 5,000 square feet of retail space, hosting law, accounting and insurance offices, and 3,000 square feet of apartments.
On the retail level, increased prices for food, often due to environmental issues, are putting pressure on restaurant operators' margins, said Dave Gallo, owner of My Cousin's Restaurant on Route 6 in Mahopac.
Housing prices in Mahopac are still favorable compared to the southern part of Westchester, D'Ambrosio pointed out.
"The median price for a home is about $525,000 to $550,000," in Mahopac, he said, while a house in Eastchester, for example, might sell for $850,000.
Property taxes in Mahopac also compare favorably with Eastchester. Taxes in Eastchester might range from $18,000 to $30,000 a year, D'Ambrosio explained, while Mahopac's taxes are about $10,000 to $12,000.
Mahopac's market is struggling, in a sense, because while there is an increase in demand for homes, there is very little supply, D'Ambrosio said. The COVID-19 pandemic, with historically low interest rates, accelerated flight from New York City to the area.
"A lot of people were looking for a way out," he said. "People from the Bronx and lower Westchester want space and better schools."
Now there seems to be a shortage of housing stock, D'Ambrosio explained. Since the 2008 housing market crash, fewer homes have been built across the country.
"About 15 million homes were built from 1998 to 2008," he said, while only "seven million homes were built from 2008 to 2018.
"We don't have enough housing here in Mahopac, but the town is making adjustments, allowing more housing density and residential apartments," he explained.
Because of higher interest rates, "now we have higher rental demand, but limited inventory."
Also, home building costs are still very high, which exerts upward pressure on sale prices. For instance, lumber costs are up "30 to 40 percent." Glass prices for shower enclosures and tables are up about 40 percent, D'Ambrosio said.
"Wood shims, to level cabinets or floors, are up 30 to 40 percent."
Siding prices are up too.
He pointed out that he's facing higher fees for trash removal for his building, and gas and labor costs are up as well.
D'Ambrosio is seeing fewer commercial sales, but "a lot of business property owners are running from the city" and want to go to Putnam County.
With the pandemic, the moratorium on rental payments squeezed landlords, he said.
"A lot of tenants were not paying rent for three years. But you still have to pay the mortgage," D'Ambrosio said.
He has a client with a 26-unit rental property in the Bronx looking to sell.
"The Bronx was badly beat up with COVID. He (the client) is sick of New York City housing laws."
D'Ambrosio foresees a slow increase in commercial and housing inventory. "We're still in a healthy place as far as interest rates go," he said. "Investors are aggressively buying houses to flip. Home ownership is still very desirable. Real estate is a natural hedge against inflation. There are investors who want to build."
Gallo, the restaurant owner, said, "We've been lucky to have been so busy," in the midst of higher prices for basic goods and services, from kitchen staff gloves, garbage bags and take-out containers.
"The cost of eggs is up," Gallo explained. Avian flu has cut egg supply. Lettuce, avocado, poultry and fish prices are up, too.
"Transportation companies pass their increases onto us. Small businesses are being squeezed," he stated.
He's innovated to get people in the door with comedy shows, wine-tasting dinners, five-course tasting menus and private parties.
Floods in California have affected the food supply, Gallo said. "At its peak (in December 2022), it was $5 for a head of iceberg lettuce, which was crazy. It used to be one dollar and change. I'm paying $6 for a quart of heavy cream. Fryer oil costs $40. In 2015, it cost $20."
Crab and scallops are off the menu because their populations have plummeted.
"Climate change is a prime suspect in a mass die-off of Alaska's snow crabs, experts say, after the state took the unprecedented step of canceling their harvest this season to save the species," stated www.Phys.org, an online science news website.
Despite the obstacles, Gallo is forging ahead.
"The difference between breaking even and making a profit is razor thin," he said. "But business is good. People are spending money. We're finding ways to come up with new and creative ways to get people in the door. People have this pent-up desire after the pandemic to get back out there."
Pleasantville-based writer Michael Gold has had articles published in the New York Daily News, the Albany Times Union, The Virginian-Pilot, The Palm Beach Post and other newspapers, and The Hardy Society Journal, a British literary journal.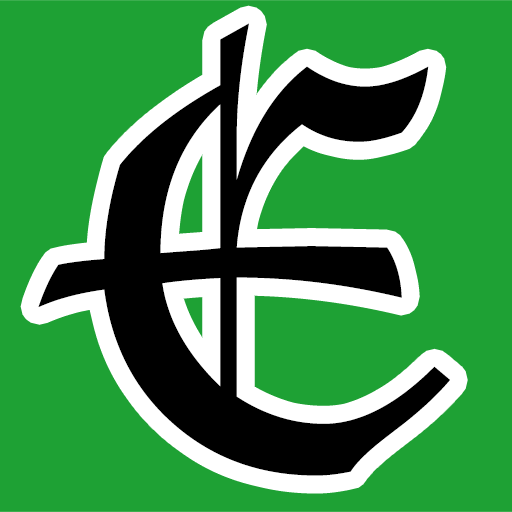 Examiner Media – Keeping you informed with professionally-reported local news, features, and sports coverage.