Local Playwright's Latest Play to be Performed in Armonk, White Plains
We are part of The Trust Project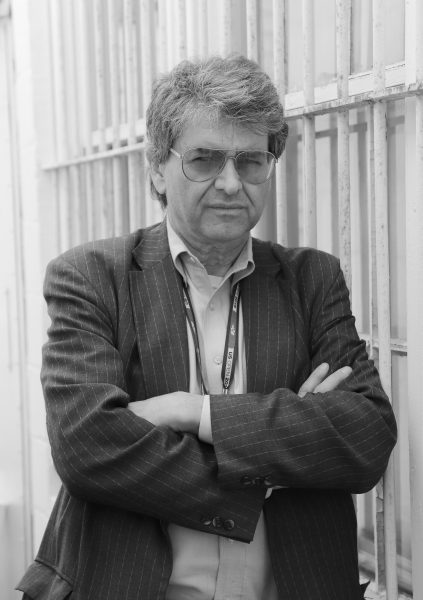 Port Chester resident Richard Cirulli may technically be retired, but he is anything but inactive.
The former White Plains resident is a writer whose sixth play, "Thoughts for a Lost Friend," will be staged in Armonk and White Plains this summer.
Cirulli is a Doctor of Divinity in Gnostic Studies and also received a doctorate in business and economics. He works as an independent consultant. "My emphasis now is I write books, I write plays, short stories," he said. Cirulli also has written the Boomerang column for Examiner Media for about the past four years. "It deals with the 'baby boom' generation," he said.
"The Songs of Roland," Cirulli's recently-published Gothic New Age romance, is available from Barnes and Noble and Amazon, and is also being sold internationally. His second book, "Love Psalms," is scheduled to be released in late 2019.
Though Cirulli said he has been writing for a good part of his life, he began writing professionally about 10 years ago. "I've always been a natural writer," he said.
"Thoughts for a Lost Friend," the sixth play Cirulli has written since 2016, will be performed by the non-for-profit Demitasse Players, An Essentially Existential Troupe, formerly known as the New Stage Players. "Thoughts" is Cirulli's fourth play that has been staged.
The first production of "Thoughts for a Lost Friend" will be staged on June 30 at 2 p.m. at the Whippoorwill Theater in Armonk and on Sept. 15 at 2 p.m. at the White Plains Performing Arts Center.
"Thoughts for a Lost Friend" is about two aging Baby Boomers who dated in the 1960's, Cirulli said. "One of their friends went to Vietnam and never returned," he said. There has been denial and hard feelings between the two, who have a reunion 40 years later in the play and the audience learns the reason for the hard feelings, he said. The male lead appears to be the antagonist at the beginning of the play, but by the end of the show is a protagonist.
"I'm an existential philosopher," Cirulli said. "All my plays are very dark dramas, very existential."
"I've brought in some very talented actors and businesspeople," Cirulli said. "It's growing quite well in a period of three years."
Cirulli explained the philosophy of the Demitasse Players productions. "We want to use the stage as a tool to educate people," he said, adding his plays deal with characters heading down paths of personal destruction. Audience members can see "that's either me or that's somebody I know," Cirulli said.
Cirulli said he does a marketing survey of audiences following performances of his plays. "We get real positive feedback," he said.
Cirulli said the theater company strives to do more than just entertain. "It lets people take a look and say wow, the next time I see this behavior I should insert myself, because if I do I'll prevent something bad from happening as opposed to just letting it go," Cirulli said. The plays seek to bring awareness to mental health issues that are often taboo subjects to address, he said. But by doing so, persons struggling with mental illness "can get the help they need," he said.
For more information, visit www.demitasseplayers.com or call 845-320-7316.