Local Grapplers Set to Take Down, Pin All Comers
We are part of The Trust Project
By Tony Pinciaro
PUTNAM VALLEY varsity wrestling Coach Will Carano was happy for his graduating seniors last June. Constantine George (wrestling at Sacred Heart), Satoshi Abe (wrestling at Lehigh), Jared Eliopoulos, Robbie Velichko and Alec McDonald were all intricate members of a program which has become a model of consistency and excellence during Carano's first 16 years.
Putnam Valley was the Section 1 Division II team runner-up last year, as well as boasting a sectional-best five champions. The Tigers also had a wild card entrant, sending a program-best six wrestlers to the state wrestling championships and they came away with three all-state (top-6) recipients.
Even though this group has moved on to the next chapter in their academic and athletic lives, Putnam Valley will once again be a sectional power.
Putnam Valley will be led by seniors and captains, Mikey Bruno and Kyle Sams. Both wrestlers are 2017 Section 1 Division II champions and earned all-state honors and have had outstanding careers, to date.
Bruno is a three-time section champ and Sams has won two sectional titles and was a runner-up last year.
"We expect great senior seasons from Mikey and Kyle," Carano said. "They know what they are doing. They've been training and wrestling at a high level for the last six years now in season and off."
Freshman Will Carano is also a returning veteran. He finished second in the section to Bruno and had 23 wins last year.
"With any team, this early, it is entirely way more beneficial to focus on the long term aspect of the season and what that means in regards to what we need them to endure and learn between now and mid-February," said Carano, a Section 1 wrestling champion for Mahopac. "What we look for from day one until the last day of the season is grit, tenacity and really an unbreakable will to put the work in, all while maintaining the highest standards in school and their personal lives."
Bruno and Sams are off to a quick start, having won the 138- and 145-pounds weight classes, respectively, at the John Jay-East Fishkill Patriot Tournament.
MAHOPAC prepares for the 2017-18 season with a deep stable of returning, veteran wrestlers in Coach Dennis DiSanto's 34 year and sixth with the Indians.
Mahopac went 12-8 last year and graduated sectional champ Mike Muldoon and 2016 sectional titlist Garrett Semenetz.
Seniors Jack McDonald, Tom Mahoney and Christian Brito headline this group. McDonald registered 27 wins last year, Mahoney finished with 21 and Brito collected 19.
Juniors Andi Berisha (20 wins in 2016-17), Frankie Scauzillo (26 wins last year) and Mike Rivera, and sophomore Tyler Roa complete the returning core.
Sophomore Londrim Hasanramaj is one of the promising newcomers to the lineup.
"If we can stay healthy, I think we could be very successful," DiSanto said.
Mahopac went 1-1 in the Section 1 Division I Dual-Meet Championships – a 62-18 victory over East Ramapo, but a 42-38 setback to archrival Carmel.
Mahopac will host the annual Peter Caruso Memorial Tournament, Saturday, Jan. 27. Mahopac will also wrestle at the Eric D'Agnese (Somers) Tournament, Jan. 6. DiSanto was the Somers' head coach for 28 years.
LAKELAND/PANAS welcomes a new coach, but a familiar face to Section 1 wrestling as Dave Bergen steps in for Anthony Whitehouse. Bergen was the White Plains' varsity coach for eight years.
Bergen inherits a young team that went 4-5 last year and had sectional runner-up and state wild-card recipient Brandon DiDomenico graduate.
The Rebels will turn to juniors Ryan Ocasio, Justin Rosario and Kyle Tataranowicz this year. Both wrestlers qualified for the 2017 Section 1 Division I Wrestling Championships. The trio will be the leaders of a new, young group of Rebels.
"A majority of our team are freshmen and sophomores," Bergen said. "They don't have a lot of experience, but they work hard and should do well this year and in the next few years.
I think that as a young team we will have to fight really hard for every win but that will help us build for the future. We have a few upperclassmen in Ryan Ocasio, Justin Rosario, Kyle Tataranowicz who should do really well this year and help show the young kids how it's done."
SOMERS finds itself in an enviable position entering the season with returning wrestlers, including one who came home.
Senior Frank Celli moved back to Somers after living in Georgia the past two years. Celli went 42-12 and finished third in the section his junior year in Georgia.
Celli is joined by classmates, Sean Freebern, a two-time Section 1 Division I qualifier who went 18-10 last year, Nick Fiore, Nick Davision, Peter Bentivenga, Eric Giancaspro and Antonio Vieira. Vieira is back on the mat after missing his junior year because of an injury Vieira went 16-7 and was a sectional qualifier his sophomore year.
Fourth-year Coach Ron DiSanto, Jr., also has junior Jon Barakat and sophomores Matt Russo and Matt Kelly back.
Somers has four newcomers primed to make contributions in seniors Tristan Manzano, Brendan Loughlin and Jimmy Hogan, and sophomore Sebastian Verno.
"I am confident that we will be taking a step forward this season," DiSanto, Jr. said. "We have an experienced lineup with 10 returning varsity starters. The growing pains the last few years should pay off. Many of these kids were wrestling varsity as freshmen and sophomores, so those were valuable learning experiences for them. They were all competitive last season and they have all steadily improved, so I expect everything to come together this year."
Somers will host its 39th annual Eric D'Agnese Tournament, Saturday, Jan. 6.
         YORKTOWN Coach Eric Fama welcomes an experienced group back and also a wealth of new varsity wrestlers which will lead to a promising season.
However, the Cornhuskers will be without one of Section 1's finest wrestlers as 2017 Section 1 Division I 106-pound champion and sixth-place state-finisher Chris Perry transferred to the Brunswick School in Greenwich.
They will also miss the contributions of graduates and sectional qualifiers — Thomas Carson and Owen McGivney from a team that went 7-7.
Yorktown's senior status and leadership is excellent and it starts with Connor Thomas, a two-time all-section wrestler who placed fourth at 160 pounds last year. Thomas also surpassed 100 varsity wins.
Classmate Pat Patierno placed sixth in the section and also reached 100 varsity wins last year. Matt Stegmeier qualified for sectionals last year and, along with Patierno, was one victory from placing top-six. Senior Mauricio Arango enters the season following an outstanding soccer campaign. The senior was instrumental in leading the soccer team to the Section 1 Class AA title.
Sophomore Dean Patiero completes the returning crew. Patierno was an all-league choice and also one win away from placing at sectionals.
"We have the most newcomers, 11 in total, in the four years that I have been coaching in Yorktown, and a lot of them show promise in the future," said Fama, a sectional champ for New Rochelle. "It will take some time to see which of these guys can step up and maybe even jump right into the starting lineup.
"Our strength as a team is experience. In the four years that I have been coaching we have always been a very inexperienced, younger team, but this year we have nine seniors that have accumulated a lot of mat time in the off season and look to make a big impact this year to reach our goal of top 10 in the section."
Yorktown will host its dual-meet tournament later this month and Fama will take Yorktown to his alma mater – New Rochelle – for the annual Ted Murphy/Jim Guccione Shoreline Classic. Yorktown will also wrestle in the Westchester County Championships, Saturday, Jan. 20 at Yonkers.
Yorktown opened the Section 1 Division I Dual-Meet Championship with a pair of victories – over Lakeland/Panas, 55-15, and Mamaroneck 54-26.
When it comes to BREWSTER, all talk begins with Grant Cuomo.
The senior followed up his excellent sophomore year, in which he was a sectional champ and state placefinishers, with the 2017 Section 1 Division I 160-pound title and was the state runner-up. He was also Brewster's fist Eastern States champion and enters the season with a program-best 171 varsity wins.
Cuomo, currently ranked 15th in the nation in the 170-pound weight class, according to FloWrestling, has verbally committed to Princeton University where he will continue with wrestling.
Joining Cuomo in the lineup are returning starters, Lewis Grana, Jack Muentener and Alex Goldberg, all juniors, and freshman Jacob Hamblin.
Freshman Matt Henry and Chris Bisignano are two new additions to varsity. They are part of a 13-man freshman class, which is the largest Coach Looby has had in his 15 years at Brewster.
"It's outstanding," said Looby of his freshmen class. "We can thank our modified coach, Dave Bloom, for doing an excellent job for us over the years.
"Our team consists of a dedicated group of hard-working and driven individuals, led by Grant. We are looking forward to a successful season and believe our wrestlers will make huge strides this year."
Bisignano is one freshman off to a good start with a 6-1 record.
"Chris has been an excellent addition, so far," Looby said. "He has experience and will help us in dual meets, as well."
One year after moving back up to Division I, HEN HUD returns to Division II this season. Hen Hud experienced success in Division II during the 2015-16 season.
Second-year Coach Shane Turrone, a Hen Hud wrestling alumnus and all-section performer, had three wrestlers graduate last June — Thomas Calandro, Peter Maselli and Jacob Anstett. Even without their presence, Hen Hud returns an experienced group ready to match the success of 2015-16.
Seniors Colin Park and Hector Giron will be the leaders. Both wrestlers are coming off of injuries which sidelined them for all or most of their junior year. Turrone said both wrestlers are healthy and ready to go.
Giron opened last year with a 3-2 mark before his season was cut short. Park missed last year with a back injury after placing second in the Division II sectional championships his sophomore year.
The sophomore trio of Beckett Herman, a captain, Michael Tosi and Alex Garcia are returning starters. Herman went 21-11 and was a divisional runner-up last year. Joining them in the starting lineup is freshman Kerann Belvu.
The Sailors welcome three new wrestlers to the lineup. Junior Ignacio Quiroz is a first-year wrestler, but Turrone has been impressed by Quiroz's ability to learn quickly. Freshmen Sean McIntyre and Nicholas Cepeda join classmate Belvu.
"I think we are going to have a good season," said Turrone in reference to Hen Hud moving back to Division II. "Beckett, Hector, Colin, Michael and Kerann all have the ability to go deep into the sectionals. It is difficult to predict how the newcomers are going to do, but based on the first month of practice I see a good year and a bright future for this team."
Hen Hud will be wrestling in the Eric D'Agnese (Somers) Tournament for the first time. The Sailors will host their tournament, a 27-team field, Saturday, Jan. 13.
OSSINING Coach Larry McRae begins his 11th year at his alma mater after an excellent 2016-17 season as the Pride went 12-4 and finished second in its tough league.
Ossining graduated three all-section wrestlers in Charles Rios, Hearthon Sewell-Richards and Terrell Effort, and had Rob Horan transfer to Hackley.
McRae is not fretting, though, as he turns to a six wrestlers who will be his core, led by senior Farouk Capalbo and Diego Orellana, an all-section finisher last year. These two are also joined by junior Zachery Bonner, Josh Manning, Tyrese Marbury and Joe Nolan.
McRae has a trio of promising junior-high-schoolers in eighth-graders Jonathan Benitez and Kwabena Boetang, and seventh-grader Tristen Robinson.
"This year, we are filling our lineup with a lot of young wrestlers,"
said McRae, who had an excellent wrestling career for Ossining. "Wrestlers that we hope will gain experience this year to be the core of the team in the future. Our middleweights are our strength this year. From 138-160 we are solid with experience and talent. Our goal is to finish the year with at least five wrestlers receiving all-section honors and out of those five, have at least one representing Ossining in Albany."
McRae pointed out that Ossining's league is a grueling test – Fox Lane, Horace Greeley and Yorktown. All three teams advanced to the Section 1 Division I Dual-Meet Tournament quarterfinals.
CARMEL had an uncharacteristic 2016-17 season for Coach Seth Harrison, but the Rams are off to a fast start this season.
The Rams beat Clarkstown North and archrival Mahopac in the first two rounds of the Section 1 Division I Dual-Meet Championship. Carmel, seeded 24th, wrestled top-seeded North Rockland, Tuesday, in a quarterfinal match.
Harrison, a sectional champion for Carmel, said the Rams finished a bit below .500 in dual matches last year and forfeited three weight classes a match which is uncharacteristic.
The Rams have a good blend of returning veterans and a hungry group of newcomers who have contributed to the teams first two victories.
The nucleus for Harrison is: Ben Rivera, Joe Cialella, Jaydon Boscia, Rico Cardova, Vlad Panchishak, Ryan Dufflemyer, Jose Rodriquez and Jon Decker. Returning to the team after a year off are Nick Ferrara and Ransford Wisdom.
"These wrestlers return with significant experience that we will build upon and apply to the season," said Harrison, in his seventh year at the helm. "Nick and Ransford are returning and will be important parts of our straying lineup.
"We have several wrestlers that will be in the lineup as either newcomers or will be breaking into the starting lineup for the first time."
Ferrara and Ransford had victories in Carmel's win over Mahopac.
The new varsity wrestlers are — Abby Duke, Rich Gonzalez, Jayandre Boscia, Edwin Moldanado, Noah Orser and Elvis Oliveros.
"We are excited about the strength of our lineup starting at 99 pounds and having experience and continuity throughout," Harrison said. "I'm confident our newcomers and returning wrestlers will make for solid starting lineup."
Harrison knows his team will be tested each time it takes the mat, especially in league as Carmel squares off with Arlington, John jay-East Fishkill, Mahopac and R.C. Ketcham. Carmel will be wrestling in the Tony Carlucci (Port Chester) and Yorktown Dual-Meet Tournaments and will travel to Shenedehowa (Section 2) for a tournament in January.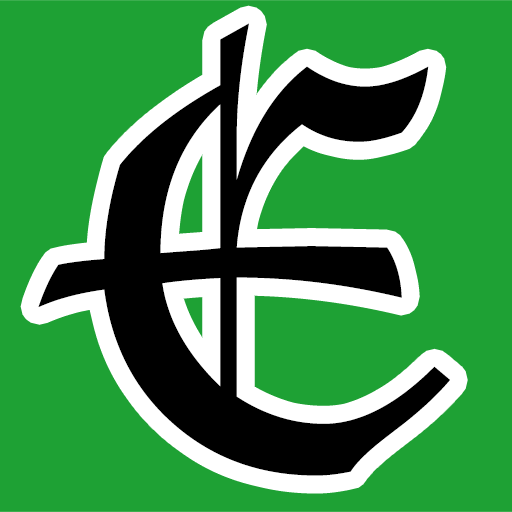 Examiner Media – Keeping you informed with professionally-reported local news, features, and sports coverage.