News Based on facts, either observed and verified directly by the reporter, or reported and verified from knowledgeable sources.
Local GOP Congressman, Assemblyman Signal Support for Local News Industry
We are part of The Trust Project
By Examiner Staff
Two area Republican lawmakers signaled support this week for legislative efforts on the state and national levels to address the country's local news industry crisis.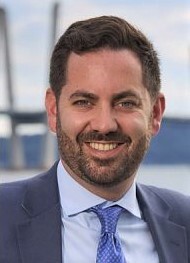 On the federal level, Congressman Mike Lawler (R-Pearl River) confirmed this morning through a spokesman his interest in the effort.
"On the supporting local journalism front, we are examining legislation to cosponsor in order to help local newspapers and news outlets be able to survive in an increasingly competitive market," Lawler's deputy chief of staff Nate Soule told The Examiner, replying to an unsolicited question.
"I would say he will be joining legislation on these issues in the coming weeks," Soule also said, referring to the local news issue and an unrelated policy initiative.
The Local Journalism Sustainability Act (LJSA) was first introduced in 2020 by Representative Ann Kirkpatrick (D-Arizona) and is designed to provide tax incentives to support local newspapers and other local media. Some insiders maintain the bill will likely be reintroduced this Congress.
As for state-level legislative efforts, New York Sen. Brad Hoylman-Sigal (D-Manhattan) and Assemblywoman Carrie Woerner (D-Malta) introduced the Local Journalism Sustainability Act in 2021.
Local Assemblyman Matt Slater (R-Yorktown) noted how he's now on the bill.
Slater already had a meeting scheduled with Woerner on Wednesday on a different matter, related to libraries, and took the opportunity to join the initiative.
The bill provides a tax credit to readers for subscribing to local news as well as a payroll tax credit to publishers for employing journalists. It was reintroduced last month, on Feb. 1.
"To be able to provide some type of financial incentive to people to make sure that they're still supporting and able to grow the local news media, I think is important," Slater said in an interview with The Examiner a few days before the meeting with Woerner. "And so that's what kind of appeals to me."
The bill also has wider local support — area Assemblymen Chris Burdick (D-Bedford) and Nader Sayegh (D-Yonkers) are cosponsors of the Woerner bill.
Advocates also met this week with other Assembly members who verbally committed to co-sponsorship but that list is still being confirmed.
Steve Waldman, the founder of Rebuild Local News, a national nonprofit, said his organization is "so pleased to see Lawler's support."
"This shows that the cause of having healthy community news is truly bipartisan," Waldman, also the co-founder of Report for America, stated Friday in an email, replying to a request for comment. "And I think it reflects a growing awareness that (having) strong local information is essential to having a community that's more functional and less polarized."
The LJSA has been supported by New York Republicans in the past, illustrating the measure's endorsement from a broad swath of the ideological spectrum in Congress — Waldman noted how Reps. John Katko, Elise Stefanik, Claudia Tenney, Lee Zeldin, and the now-retired Peter King have all endorsed the effort.
On the Democratic side, support has come from Reps. Thomas Suozzi, Carolyn Maloney, Jerrold Nadler, Grace Meng, Antonio Delgado, Gregory Meeks, and Ritchie Torres.
In the U.S. Senate, Democrat Chuck Schumer, the majority leader, has been a strong proponent of the bill.
New York News Publishers Association President Diane Kennedy, a lobbyist for the industry, told The Examiner she's meeting with New York State Assembly GOP leader Will Barclay (R-Pulaski) on Tuesday.
"Gov. Hochul will review the legislation if it passes both houses," Janine Kava, a public information official for Governor Kathy Hochul, told The Examiner last week.
There's also currently lobbying underway for the governor to include $150 million in the budget process to aid the local news industry with tax credits.
Hochul included $700 million for an expanded film industry tax credit in the proposed executive budget she unveiled about a month and a half ago.
Separate and apart from the Local Journalism Sustainability Act, some industry advocates are also pushing Congress to adopt the Journalism Competition and Preservation Act, or JCPA.
The bill creates a process where certain digital news sites and broadcasters can collectively negotiate with social media companies regarding the use of content created by the local news publishers.
Kennedy said her understanding is that Schumer is planning to "push hard" for the JCPA again this year.
About 1,800 communities in America have no professionally reported, fact-checked local news while thousands more have so-called ghost newspapers, where little serious journalism is produced.
The Rebuild Local News coalition grew out of an effort to address the fact that more than 2,000 newspapers have gone out of business over the past almost 20 years due to technological upheaval and fundamental competition issues in the marketplace.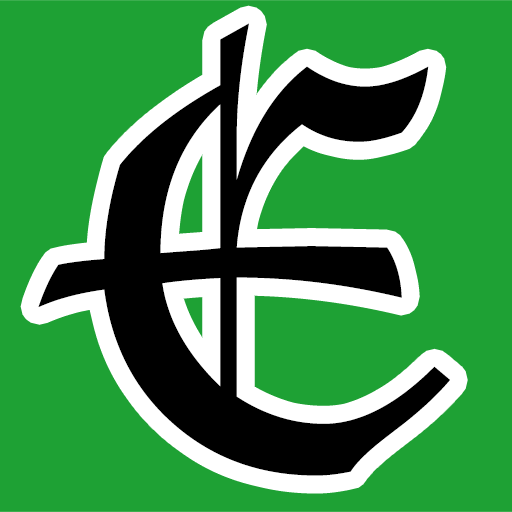 Examiner Media – Keeping you informed with professionally-reported local news, features, and sports coverage.