Local Cancer Patients to be Honored at Light the Night Walk Kickoff Party
We are part of The Trust Project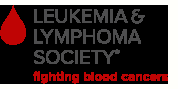 The White Plains-based Leukemia & Lymphoma Society's (LLS) Westchester/Hudson Valley Chapter will recognize five local cancer patients and their families at the Westchester Light The Night Walk Kickoff Party on Thursday, August 8 from 6:30 to 8:30 p.m. at Grand Prix New York in Mt. Kisco. The event is open to the public, free of charge, and will include food, presentations from local blood cancer patients, mission and fundraising workshops, and advocacy information. The 2013 Westchester Light The Night Walk will take place on Saturday, November 2 at 5 p.m. at Playland Amusement Park in Rye.
Each Light The Night Walk honors local blood cancer survivors and commemorates individuals who have lost their lives to these diseases. The 2013 Westchester Honored Patients include: Carol Deleso of Tuckahoe, a survivor of chronic myelogenous leukemia (CML); Brian Froehlich of Cortlandt Manor, a survivor of Hodgkin's disease; and Christina Palmieri of New Rochelle, a survivor of Hodgkin's disease. The Westchester In Memory Honorees are Dean Dimitriou of New Rochelle, who lost his battle to Hodgkin's disease at the age of 53 in December 2012, and Monique Williams of Yorktown Heights, who lost her battle to acute lymphoblastic leukemia (ALL) at the age of 16 in September 2012.
LLS's Light The Night Walk funds research and support for people battling cancer. Friends, families and co-workers form teams and millions of customers help by donating at retail outlets. These efforts culminate in inspirational, memorable evening walks in over two hundred communities each fall across North America. Last year, the three Westchester/Hudson Valley Walks in Westchester, Rockland, and Orange Counties included more than 5,000 walkers who collectively raised $856,000. Nationally, Light The Night raised $55 million in 2012.
More information on the Walk and Kickoff Party can be found at www.lightthenight.org/wch or call 914.821.8362.