News Based on facts, either observed and verified directly by the reporter, or reported and verified from knowledgeable sources.
Learn Something New in '22
We are part of The Trust Project
It's never too late to push yourself out of your comfort zone and master a fun new skill or discover a latent talent.

Good morning! Today is Wednesday, June 15, and you are reading today's section of Examiner+, a digital newsmagazine serving Westchester, Putnam, and the surrounding Hudson Valley.
Need to subscribe — or upgrade your Examiner+ subscription to enjoy full access to all of our premium digital content? Take advantage of our special FREE TRIAL OFFER.
Take Examiner+ on a test drive today at NO CHARGE for a full month. Enjoy full membership-level access to all of our premium local content, delivered straight to your inbox six times a week.
---
This is a political ad from Dana Levenberg for New York Assembly.

---
While many health experts tout "staying active" as important for adults to keep their minds and bodies sharp, exercise, eating healthy, and doing crossword puzzles isn't enough to keep our brain function young. Scientific research has shown us that learning new skills rather than just maintaining skills we already have can keep our minds as sharp in our 70s as they were in our 30s if we continually challenge ourselves. Lucky for us, we live in a community that has myriad choices around us for learning new things, from improving our ability to wield a kitchen knife to how to photograph a wild animal.
---
How to Make Your Own Bowl
Carmel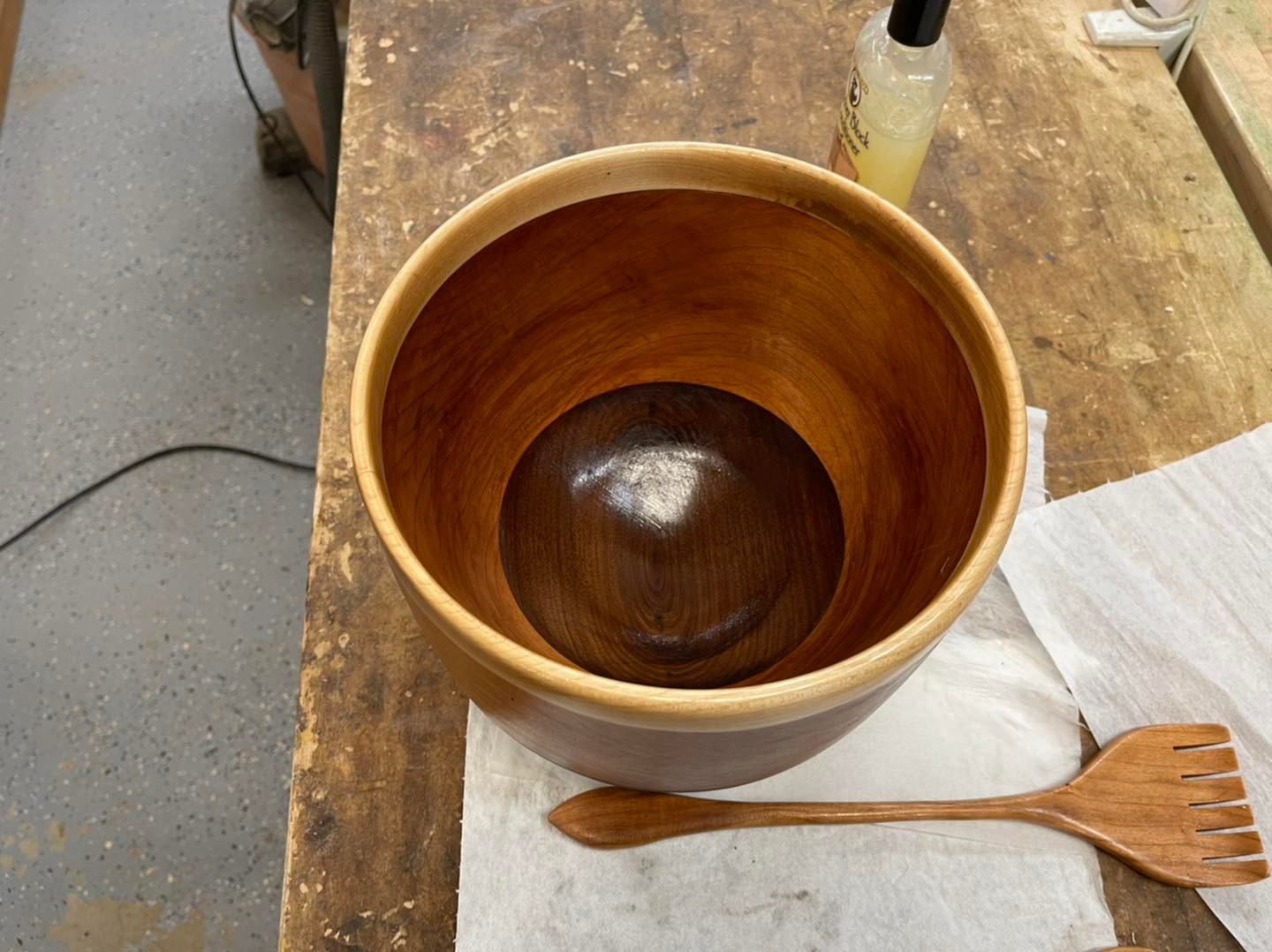 Father and son team Ernie and Glenn Palmieri started Bentwood Studio because they wanted to share their passion for woodworking with others. "We promote woodworking as a great physical and recreational hobby and help develop skills that will lead to more advanced hands-on woodworking experiences," says Ernie on his website. Their Bowl Making class is a great opportunity for adults to get comfortable with woodworking tools and tricks of the trade while learning the ins and outs of taking a block of wood and turning it into something beautiful. Students learn to cut blanks, mount them and correctly use (and sharpen) a chisel. The price is $225 and includes materials. bentwoodstudioinc.com
---
How to Cook Without a Recipe
Yonkers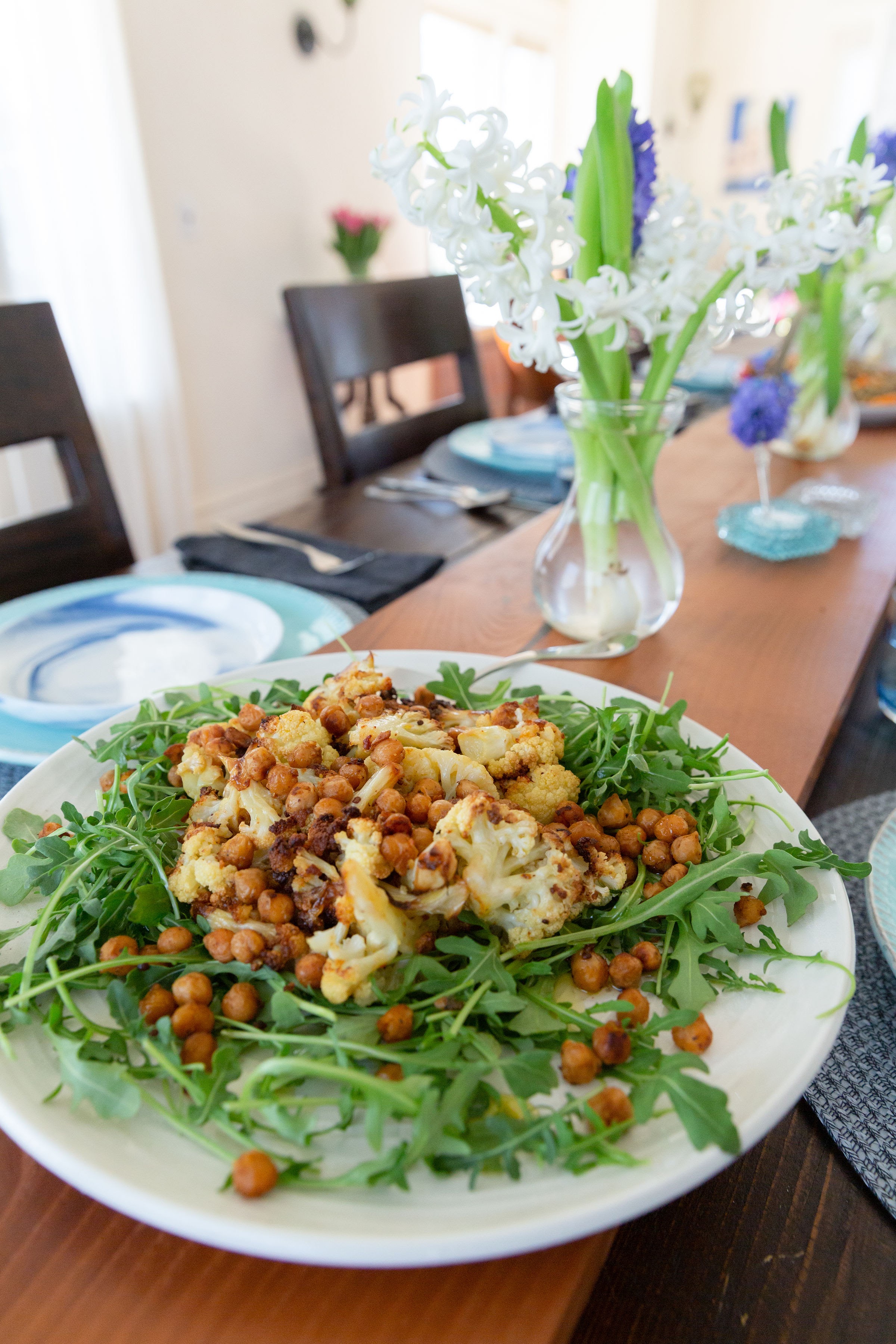 Yonkers resident Melanie Underwood has a skill all of us could use from time to time and she shares it with her students through her private cooking class, "Cooking From Your Pantry." The class can be in person at your home or done virtually. Students learn to cook with what they have on hand and without a recipe. With 26 years of experience, she has learned how to connect with students whether in person or virtually. "I grew up on a farm and we frequently had friends and neighbors over for dinner," says Underwood. "We cooked as a family and this has shaped my goals for what people experience. Personal connections are missing in many spaces and I provide a sense of connection and caring." With her guidance, she teaches students how to get creative and resourceful in the kitchen, how to layer flavors, which flavors work well together, and how to create a well-stocked pantry. "Because each class is different, many people sign up for class more than once." The next classes will be June 29 and July 24. Prices range from $50 for group virtual classes to $450 for private in-home classes. melanieunderwood.com
---
How to Dance a Reel
White Plains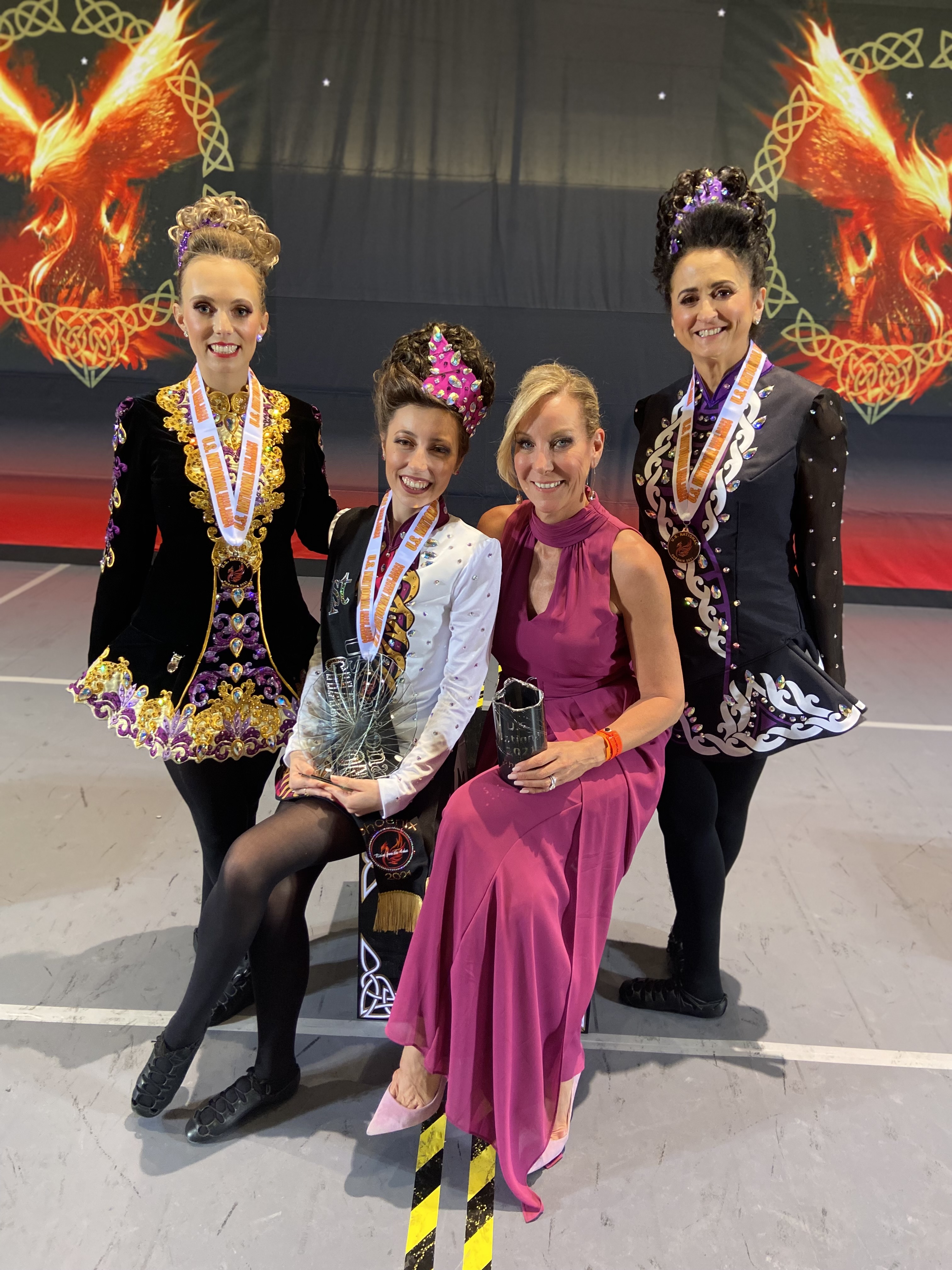 Exercise is just the beginning of these lively lessons in Irish dance. Doherty Petri Irish Dance White Plains, NY, Owner LuAnn O'Rourke-Boyd, ADCRG, certified Irish dance instructor and adjudicator, has been teaching children and adults how to Irish dance for more than 25 years. Her classes, which will be held Tuesdays and Thursdays this fall at the school's new location in White Plains, NY, are for anyone who wants to learn, compete or just have fun. "It's a mixed-level class," adds O'Rourke, whose students range from seasoned Irish dancers to former ballet dancers to complete beginners. "Some do it for recreation, some for fitness, and some to compete." Class sizes range from six to 16 students and not only does O'Rourke teach routines and steps of Irish dance but also educates students in Tabata, a high-intensity workout that uses body weight and interval training. "It's a great community," she adds. "Everyone is very friendly. Be open to the learning experience and not intimidated. Give it a go!" She offers a free trial class to see if it is a good fit for you. Pricing is based on semesters and whether you take one or two lessons per week. Email luannj614@icloud.com to register.
---
How to Photograph a Bear
Bronx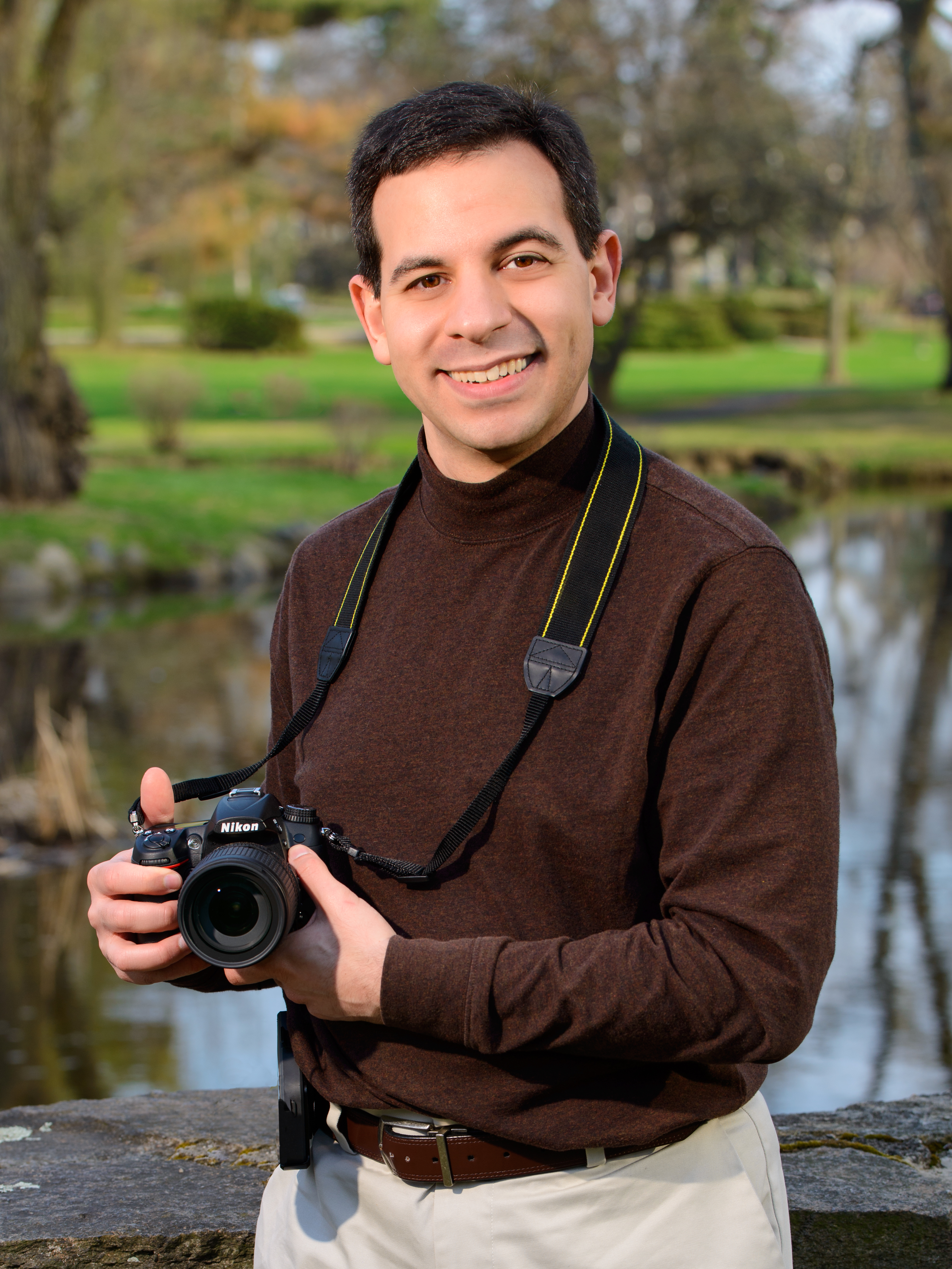 Twice a year in March and November, photographer and educator Scott Dengrove of Port Chester (above) sets out with novice students on a five-hour safari of sorts. They descend on the wildlife of the Bronx Zoo ready to shoot, not with guns but with cameras. "There are unique challenges to photographing wildlife," says Dengrove. When taking the workshop people will learn topics such as camera settings for wildlife photography, handling tricky lighting situations, and how to compose great wildlife images emphasizing a natural look, not taken in a zoo setting. His class is so popular, that a number of students take it again and again. Dengrove says students appreciate his in-person classes over taking an online course because they get valuable feedback and personalized attention. While it's nice to have a knack for it, says Dengrove, photography is a learned skill. "Some people are told they have a good eye for photography but it's not a deal-breaker if you don't. It just means you might need to work a little harder at it. It's the same as learning an instrument. If you practice and work hard at it, you can achieve it." For more, visit dengrovestudios.com/classes or look for his multi-week beginner class at Bronxville Adult School at bronxvilleadultschool.org. 
---
How to Dice an Onion
Pleasantville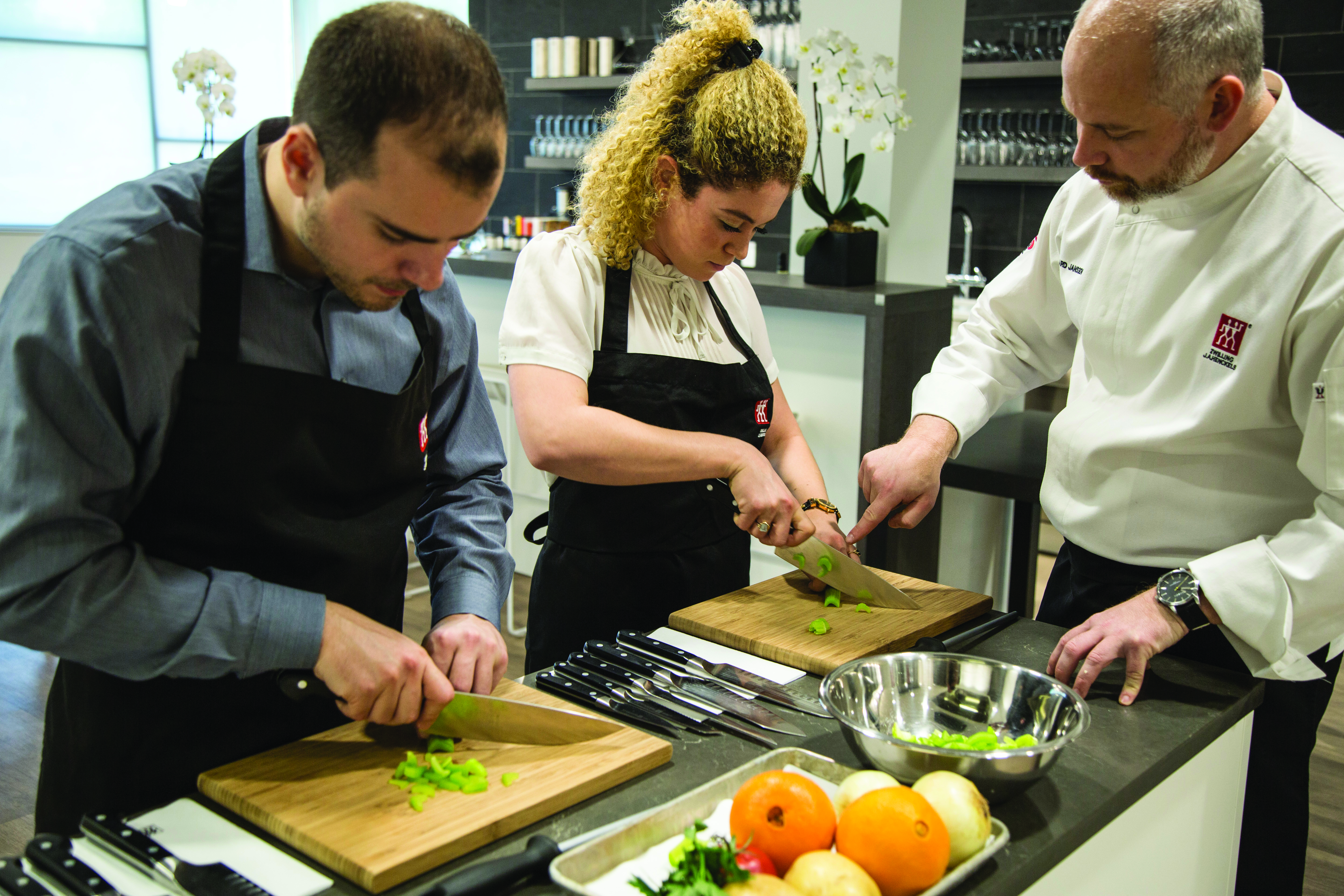 Even those who don't consider themselves a home cook have to occasionally use a knife in the kitchen. While most classes put the focus on professionals and what different cuts like julienne look like, Zwilling Cooking Studio's Knife Skills class focuses on more fundamental knife techniques for the home cook, like how to hold a knife in your hand. "It's super important and 80 percent of people hold it incorrectly," says chef Bernard Janssen, executive chef and culinary program director at Zwilling J.A. Henckels. Folks can take advantage of having a world-class knife company right here in their community and get to know the tools they are using at home with real knowledge and precision. Students will learn how to dice an onion, how to make the circular rocking motion that many chefs use, how to supreme an orange, how to mince herbs, and how to fillet a fish. "You're going to be faster and more relaxed during prep," says Janssen. "You're not only going to improve your basic knife skills but improve your dishes, too!" The cost is $60 per person. Lessons also include maintenance, sharpening, and cleaning your knives. Students get 20% off Zwilling products after the class. zwillingcookingstudio.com
---
How to Play Canasta
Scarsdale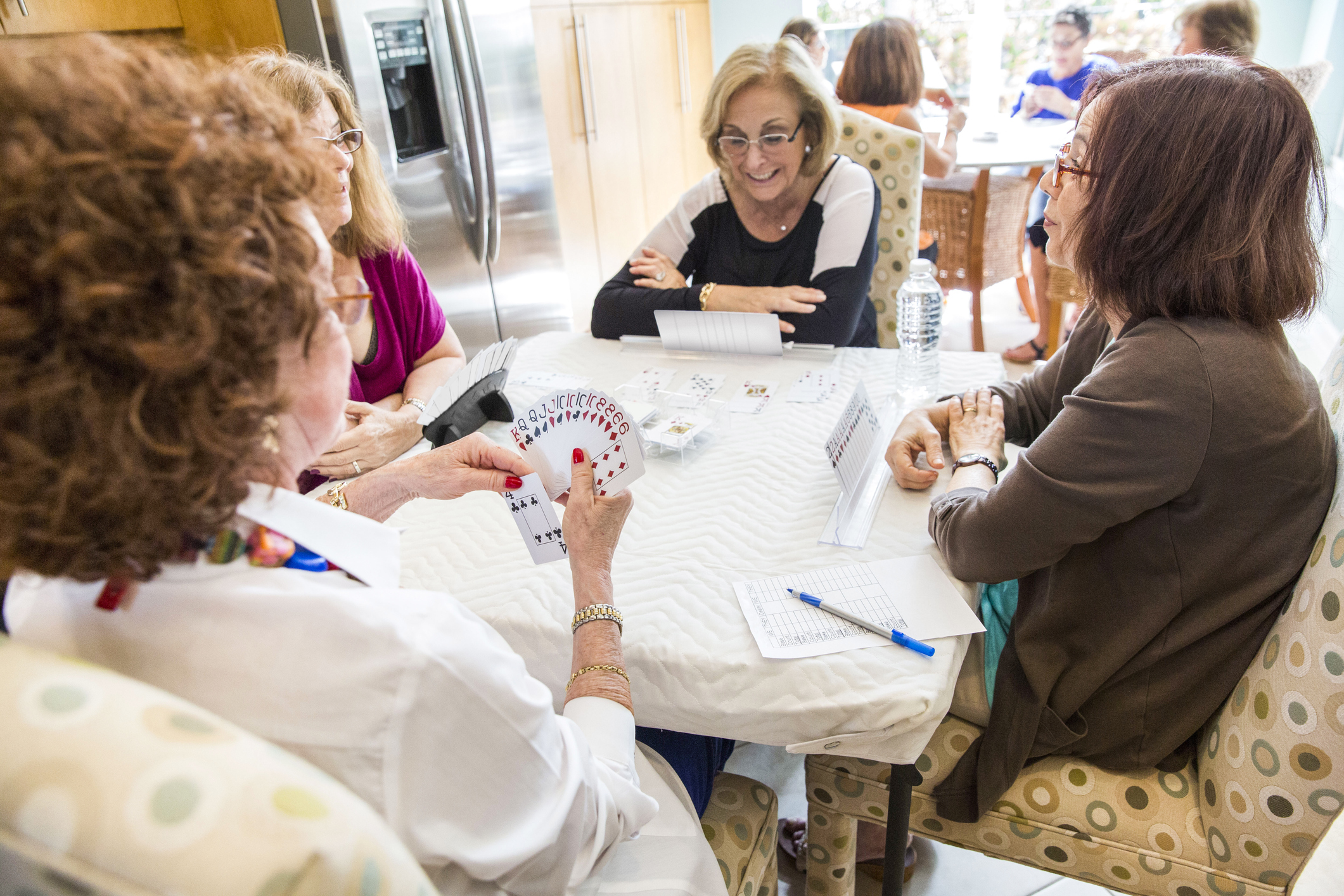 Scarsdale Adult School Executive Director Jill Serling knows firsthand that taking a class on how to play mah-jongg or canasta can change your life. She signed up for one of these beginner classes seven years ago and made friendships and skills that continue to this day. She still plays canasta with the women she met in that class once a week. "Frankly, if I were just getting together with these women for coffee it probably would have fallen apart. Plus, these are women that I would not have ever known had I not taken this class and it's kind of cool," says Serling. Both canasta and mah-jongg are played in a group. The next sessions in beginner canasta will be held June 28 to August 2 in person at the Westchester Reform Temple from 10:30 a.m. to 12:30 p.m. Mah-jongg will be July 6 to August 10 (skipping August 3), 10 a.m. to noon. "The benefit of learning these games is that you're learning a skill that is going to enhance your memory and provide you with a social outlet," she says. "You need to use strategy to play any of these games." The price for six sessions of canasta is $150, and the price for five sessions of mah-jongg is $125. scarsdaleadultschool.org
---
How to Brew a Lager
Elmsford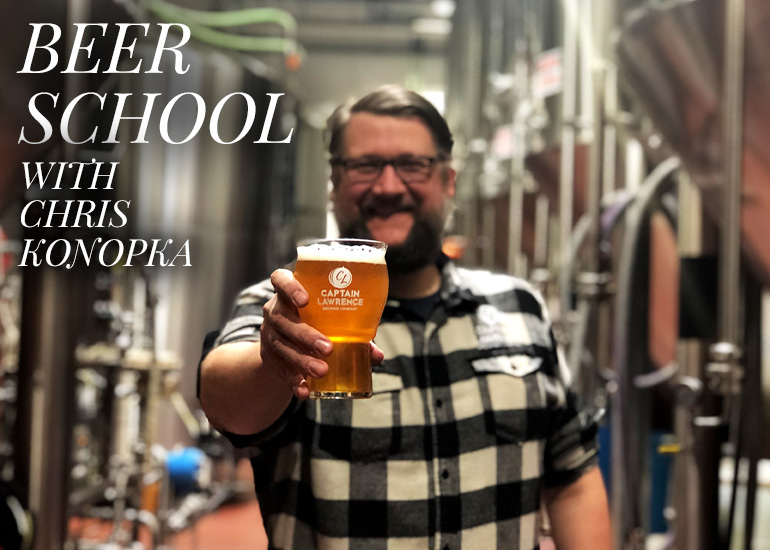 Captain Lawrence Brewing Company is a favorite destination for beer tastings and events but did you know they will also teach you how to make your own beer? The Captain Lawrence Beer School gives classes every month for novices and longtime enthusiasts alike. Not only will you learn the science behind brewing but also how to know what you're pouring to serve with your pizza is crafted with care. Classes are 90 minutes and cost $25 each. For the upcoming schedule, visit captainlawrencebrewing.com/beer-school.
Next week, in part two of "Learn Something New in '22," discover where you can learn how to scuba dive, pole dance(!), become an actor — and more!
Kristan Sveda is a graduate of the Columbia School of Journalism with 20 years of experience in journalism writing for local publications in and around Westchester. When she isn't writing, she's toting her three boys to baseball or basketball games, tackling the humongous weeds in her backyard, or binging on Canadian television.
---
Examiner Media is a proud participant in The Trust Project.

CLICK HERE to review our best practices and editorial policies.

This piece is a news article. CLICK HERE to learn about our definitions for types of stories.

We welcome corrections, story ideas, and general feedback. CLICK HERE to use our actionable feedback form.
---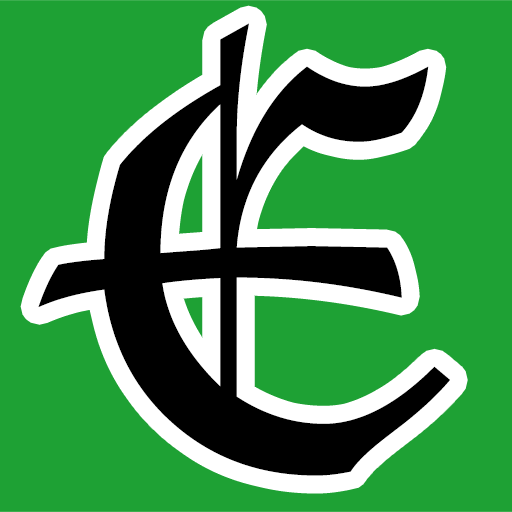 Examiner Media – Keeping you informed with professionally-reported local news, features, and sports coverage.