Latimer Ousts Astorino in Westchester County Executive Race
We are part of The Trust Project
By Erin Maher and Anna Young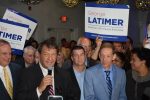 The wave of Democratic dominance in races across the political landscape Tuesday night overtook Westchester County as state Sen. George Latimer handily defeated two-term Republican County Executive Rob Astorino.
Shortly after 1 a.m., Latimer led Astorino 98,494-73,519 with 81 percent of districts reporting, according to the Westchester County Board of Elections.
"I think there was certainly a climate in Westchester and the county that saw the way that Washington has done it's business, and wants a different way of governing," Latimer said at his campaign headquarters in White Plains. "You saw that happen in this race, happen in county legislative races, city council and town council races, and apparently elsewhere in the country.
"So, I think what the voters are doing is making a correction after last year's election gave us a much more radical government than the average Westchester person wants. I think they expect us to be true, to work together, to solve problems and to do that in an open way, and that's what I interpret happened tonight."
Latimer, 63, a Rye resident, leveraged what some of his supporters called the "Trump Effect," parlaying anti-Trump sentiment into votes.
In his 30-year political career, he has still yet to lose an election, winning all 18 races he has entered. He first won elective office in 1987, winning the first of two terms on the Rye City Council. Since then, Latimer served 13 years on the Board of Legislators, including four years as chairman. In 2004, he was elected to the state Assembly and has spent the past five years as a state senator.
As Latimer maintained a strong lead throughout the night, Astorino's gathering at the Crowne Plaza in White Plains turned grim as roughly 100 supporters began to accept the fact that a third-term for the Republican wasn't going to materialize.
Shortly before midnight, Astorino, surrounded by his family, delivered his concession speech, thanking supporters for their confidence in him over the last eight years and wishing Latimer luck.
"The ballots have been cast and counted and it looks like we've come up short, and that's okay. We are blessed to live in a democracy and we respect the will of the voters," Astorino said. "I spoke with County Executive-elect Latimer and congratulated him on his victory and he was very gracious."
The election concludes a volatile campaign, where each side attacked the other.  Latimer had been condemned for owing more than $46,000 in unpaid taxes on a property inherited by his wife. Then it was uncovered he had more than $1,400 in unpaid parking tickets and was still driving the vehicle despite having its registration suspended.
Meanwhile, Astorino had been slammed for his efforts to privatize the Westchester County Airport. An originally proposed 40-year lease, according to Latimer, was to plug a hole in the 2017 budget caused by failing to raise taxes for seven years, he said.
He was also accused by Latimer of practicing pay-to-play politics and for possibly accepting bribes, based on testimony of a witness at a federal corruption trial in New York City.
Despite the bitter campaign, Astorino said he is looking forward to resuming his friendship with Latimer and working together to ensure a smooth transition before he takes office in January.
"It has been my honor to serve as county executive," Astorino said. "I can't think of a better honor and I will be continued to be and have the honor of being your friend and your neighbor. So thank you for all that you have done; now let's give our support to Sen. Latimer who will be our next county executive."
Latimer noted that Astorino was equally courteous in their conversation Tuesday night.
"Astorino was very gracious, he offered his best wishes, we both agreed we were tired of campaigning, and he looks forward to working with me in the transition as I do with him," Latimer said.
Board of Legislator Races
The possibility of a Democratic supermajority on the Board of Legislators was still in play late Tuesday night as Democrats won or were leading in 12 of the 17 districts with one race to close to call.
Locally, in District 2, Democratic challenger Kitley Covill defeated Republican incumbent Francis Corcoran by nearly 1,400 votes with 90 percent of precincts reporting.
In District 3, Conservative and Republican-endorsed Legislator Margaret Cunzio was holding a solid 510-vote lead over Democratic challenger Daren Tolz. In that district, 72 percent of precincts had reported.
Democrats, who currently have a 9-8 advantage, are likely to pick up seats in District 6 where Nancy Barr was leading David Gelfarb 4,189-3,815 with 82 percent reporting, and in District 10 that has challenger Damon Maher ahead of veteran legislator Sheila Marcotte 5,474-4,941, with 81 percent of the districts counted.
In District 13, Democratic challenger Gwen Dean and Republican incumbent David Tubiolo were separated by a razor-thin margin and the race is too close to call.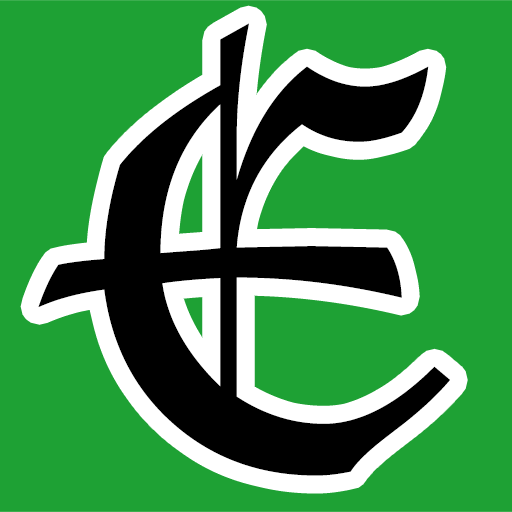 Examiner Media – Keeping you informed with professionally-reported local news, features, and sports coverage.