News Based on facts, either observed and verified directly by the reporter, or reported and verified from knowledgeable sources.
Lakeland's Sarsen Inches up on 700 Wins; Quakers Nip Foxes
We are part of The Trust Project
Putnam Valley Turning Corner, Making Gains Under Parchen
By Tony Pinciaro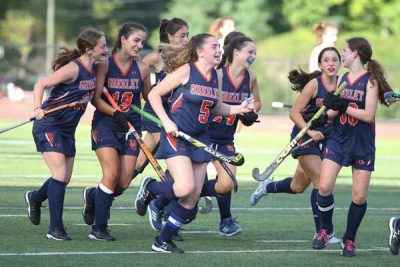 A strong showing in the second half of the 2021 varsity field hockey season catapulted PUTNAM VALLEY into sectionals, where it won a first-round game. As a result of the promising play, this made Ava Harman and her fellow veteran returnees psyched for the 2022 season. Putnam Valley carried that momentum into the offseason and into 2022.
The Tigers are currently 5-2-3, after beating Rye Neck (3-0) and Croton (5-0). The Tigers are re-establishing themselves as a premier team in Section 1. And they are doing it after graduating 11 seniors, including eight starters, last June, and only two seniors this year.
Putnam Valley began preparations for the 2022 season once the final whistle concluded its 2021 year.
"Since we knew we had huge graduation losses, we did winter league and summer league and clinics to help us develop as a team," said Harman, a junior and captain. "The returning players knew we had big shoes to fill. They had the experience of being on varsity and have been playing well."
All of this additional work in the offseason had Putnam Valley ready for preseason.
"Personally, I was so excited and I know as a team we were as well," said Harman, who is playing center mid. "From our experience last year, we were so excited to see how our development would be. We started practice at 8 a.m., but we were all there, on time, ready to learn and excited to learn from Coach Parchen."
Parchen is in her second tenure as the Tigers' varsity coach. She guided Putnam Valley to the 2005 Section 1 Class B and New York State Class B championship. During Putnam Valley's sectional and state-title run, the Tigers and goalie Kim Kastuk (New York State's all-time leader with 63 shutouts) did not allow a goal.
Parchen retired from coaching to raise her family. She returned as the modified coach where she would develop this current team.
"From the beginning, in fifth grade, we always had field hockey club in the morning and from there, we had Coach Parchen as our modified coach," Harman said. "She followed us and she helped us grow and develop tremendously. We were blessed to have her as our modified coach because we knew just how good of a coach she was."
Putnam Valley had the misfortune of opening the season with a loss to perennial Section 1 Class B champion Lakeland. Once you put that game aside, Putnam Valley has been raising its performance level with each game.
"We have all grown so much since that first game," Harman said. "Our connection on the field is amazing and our passing is so much better. We know our spots and we know to be there for each other."
Harman had a huge day against Croton with a career-best four goals. Danelly Simon also had a goal, while Izzy Cerrato recorded two assists and Maggie Sampson had one.
Even though Putnam Valley lost to 2021 Section 1 Class C champion North Salem, 2-1, the Tigers played a solid game.
Harman had the goal with the assist going to Ava Buerkle.
Cerrato, Sampson and Harman scored against Rye Neck. Harman also had two assists.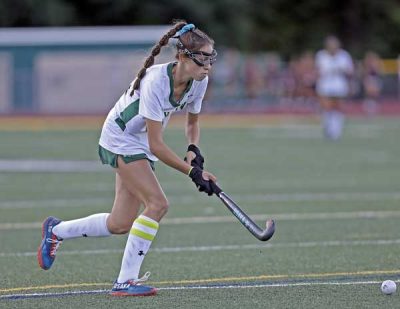 LAKELAND went 3-0 last week to remain unbeaten – 9-0-1.
Legendary Lakeland coach Sharon Sarsen is two shy of 700 career wins. Sarsen is the winningest field hockey coach in New York State.
Lakeland will host Somers (Thursday) and Hen Hud (Saturday) this week, which put the Westchester Hall of Fame coach on schedule for the milestone victory.
The Hornets closed out their week with a 5-0 victory over Arlington as Emily Yazzetti scored twice and Gabby Santini collected three assists. Alyssa Petrilli, Emily Daniel and Charlotte Sabert also had goals.
Yazzetti led the offensive barrage with five goals in a 9-0 victory over Brewster.
Keira Gallagher finished with one goal and three assists and Bella Basulto had one goal and two assists. Emma Numme and Sabert scored and Gabby Santini added two assists.
Lakeland opened the week with a three-goal second half to beat Mahopac, 4-1.
Yazzetti finished with two goals and one assist,Basulto contributed one goal and one assist and Petrilli had a score.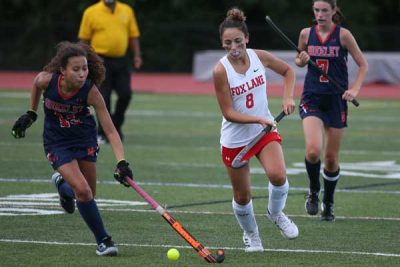 HORACE GREELEY remained unbeaten with a 1-0 victory over previously undefeated Fox Lane and a scoreless draw with 2021 Section 1 Class C champion North Salem.
Fox Lane is 6-1-1 on the season.
Florence Moraes had the Greeley goal, in the second half, assisted by Eve Rutman against Fox Lane and Meredith Dalrymple was called on to make one save.
"We were able to keep the ball in their end the whole time," said Greeley senior and captain Stephanie Novick. "Our defense rarely allowed them to enter our circle."
Greeley is playing at a high level despite being somewhat short-handed.
"I have been very impressed with our overall effort," Novick said. "With only 13 girls on the team, subs are limited. But, everyone always gives it their all and never stops fighting."
FOX LANE opened with five wins and a tie, but the Foxes suffered their first loss of the season, 1-0, to archrival Horace Greeley.
The Foxes rebounded to beat Ursuline, 2-1.
"The Greeley game was a fierce battle between two really strong teams," Fox Lane coach Adriana MacGregor said. "Ultimately, in the Greeley game, our offense couldn't make it through a very strong Greeley defense.
"In the Ursuline game, we were able to generate offensive drive and move the ball well in the circle, allowing us to capitalize on two opportunities to score."
Sidney Sicignano and Samantha Reder scored and Reder also registered an assist.
PLEASANTVILLE began and concluded the week with 1-0 victories over Irvington and Rye Neck. The Panthers were shut out by Class B power John Jay-Cross River.
Despite the victories it was a somber week for the Panthers.
"One of our players lost her father last Monday so it was a tough week," Pleasantville coach Kristen Coffey said. "The team finds a way to get the job done. They worked hard, stood together and find the positive in everything they do."
Aisling Mulcahy had the goal against Irvington, assisted by Natalie O'Malley. O'Malley scored against Rye Neck with Abbey Gordon assisting.
Pleasantville is 4-4-2 this season.
PANAS had to wait out a 30-minute weather delay, then rallied to a 2-1 victory over Nyack.
The Panthers, now 5-4 this season, received goals from Makenzie Schmidt and Madi Duteau (Olivia Weinbaum assisted).
Schmidt had the equalizer and Duteau converted a Weinbaum feed on a penalty corner
"We came back stronger than ever," Schmidt said. "The key was returning from the break with stronger energy than before. We didn't allow the goal scored against us to get in our heads and we remained positive throughout the delay."
Kate Astrab made six saves.
YORKTOWN won for the fifth time in seven games with a 2-1 victory over Brewster, improving to 5-1-1 this season. Brie Gaccino had the Yorktown goals and Gianna Altimari and Ellie Glicksman assisted. Maeve Ryan handled three shots.
BREWSTER received a goal from Roselyn Sanchez and Morgan Brace assisted. Maura McIntyre made 13 saves.
MAHOPAC had a busy week, splitting four games.
The Indians beat Ursuline, 3-0, and R.C. Ketcham, 3-1, on consecutive days. However, Mahopac opened and closed the week with losses – 4-1 to Lakeland and 1-0 to John Jay-East Fishkill.
Toni DiCioccio scored twice and Riley Massett had a goal against Ketcham. Marie Camastro assisted on two goals.
Maya O'Keefe, Caroline Moloney and DiCioccio scored against Ursuline. Camastro and Moloney had assists and Maddie Orsini made five saves.
Orsini registered seven saves against John Jay-East Fishkill.
Mahopac and Lakeland were even at 1-1 at halftime as DiCioccio scored.
SOMERS lost to perennial Section 1 Class B semifinalists Rye and John Jay-Cross River, but rebounded to beat Rye Neck, 1-0.
Caitlin Janecka scored for Somers with Lauren McCartin collecting the assist. Kamryn Seeger made one save.
Efforts to reach the BYRAM HILLS/BRIARCLIFF, CARMEL, HEN HUD, and VALHALLA programs were unsuccessful. White Plains did not have a game last week.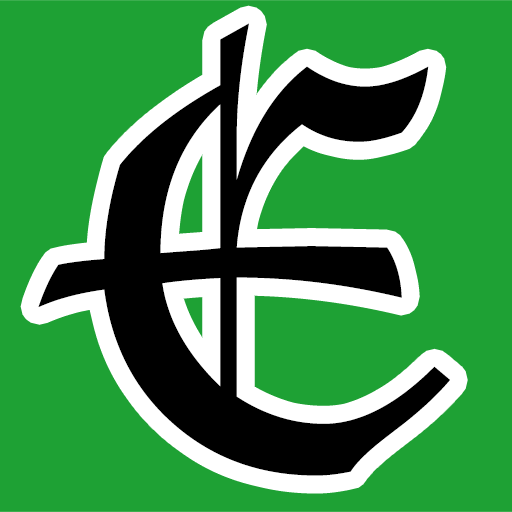 Examiner Media – Keeping you informed with professionally-reported local news, features, and sports coverage.