Lake Carmel Bicyclist Killed by Drunk Driver
We are part of The Trust Project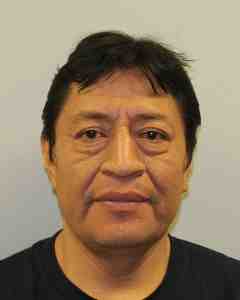 A Lake Carmel man's life was cut short Tuesday night when he was struck and killed by a drunk driver, the Putnam County Sheriff's Office said Wednesday afternoon.
Silvio Tenesaca, 49, of Kent was charged with vehicular manslaughter in the 2nd degree in the death of George Rosalino, who was 53. Between 9:30 p.m. and 10:30 p.m. Tenesaca was driving his vehicle in the vicinity of Route 52 and Palmer Trail in Kent when he hit Rosalino, who was riding a bike, according to the sheriff's office.
The sheriff's office alleged Tenesaca was drunk at the time of the accident.
Around 11 p.m., Tenesaca arrived at the sheriff's department in Carmel to report the accident and then led sheriff officials to the dead body, according to the sheriff's office.
Along with the manslaughter charge, Tenesaca is facing leaving the scene of an accident, a D felony, driving while intoxicated, a misdemeanor, and other related traffic violations. He had a blood alcohol content in excess of .08, authorities said.
Tenesaca was arraigned Wednesday in the Town of Kent by Justice Kevin Douchkoff and was remanded to Putnam County Correctional Facility in lieu of $50,000 cash/ $100,000 bond, pending a future court date.