How a new facility in Westchester is providing immediate relief for those suffering from mental health disorders
We are part of The Trust Project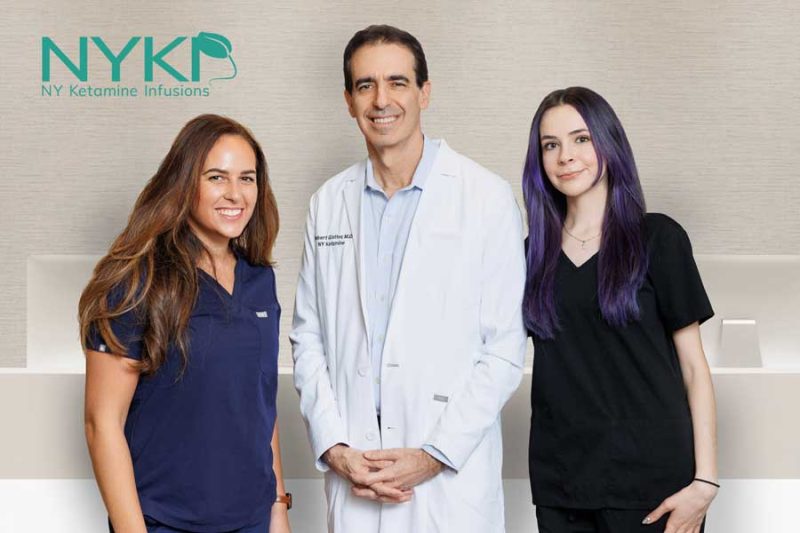 A treatment that has a proven track record for helping patients with various mental health disorders has opened an office in Westchester.
New York Ketamine Infusions, also known as NYKI, has locations in New York City and Long Island, and this spring, they held a grand opening for their facility in Westchester. The practice was started in 2012 by Dr. Glen Z. Brooks, a recognized global practitioner of ketamine infusion for mental health disorders.
NYKI uses intravenous ketamine therapy to quickly and effectively treat mental health disorders through administering low doses of ketamine, which helps form connections in the brain's mood centers. This, in turn, improves mental health.
Patients mostly are treated for depression, anxiety, PTSD and bipolar disorder, but treatment is not limited to only those.
Here's what you should know about ketamine infusions:
1. How it's different from other medication.
A benefit of using ketamine infusions is how rapidly it works, compared to other antidepressant medications, which can take up to 12 weeks before someone starts to experience the benefits.
"Ketamine is a very attractive alternative, it's rapid acting and within 1-2 days some patients can gain relief," said Dr. Robert Glatter, who has more than 20 years of experience administering ketamine. "The rapid nature of the treatment is very helpful in preventing suicide."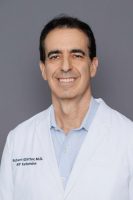 2. What are ketamine infusions?
Ketamine not only prevents the reabsorption of the excitatory neurotransmitter glutamate—thereby increasing its levels and improving mood—but importantly stimulates the release of BDNF (brain derived neurotrophic factor) which is critical for repairing and growing connections and supporting cells in the brain (synapses and dendrites) to help nerve cells within the mood centers better communicate, further enhancing and improving mood and overall functioning.
"Ketamine infusions improve connectivity of the three major mood centers, and this is what leads to improved mood and function," Glatter said.
3. What is so unique about New York Ketamine Infusions?
They put a premium on caring for each patient's individual needs, Glatter said, who runs the Westchester location.
Glatter, who has worked with Brooks, the founder of NYKI said the use of intravenous infusions allows the ketamine to be 100% bioavailable. This means your body can metabolize it and use all of it, compared to oral or muscular injections that only allow 30-50% to be bioavailable.
4. How the treatment works.
The first step is a consultation with a nurse practitioner over the phone. After the phone call, a patient's individual situation is discussed with other doctors, and then a comprehensive medical history interview may be conducted.
After the interview, doctors will decide if getting treatment is the best option. If it is, a patient will usually start with six infusions over two weeks.
Glatter said the infusions are "additive" and each infusion stimulates more connections in the mood centers of the brain.
5. Does this actually work?
NYKI has treated over 5,000 patients in their other two New York locations since their start 11 years ago. Based on 2,200 patients who were seen since 2022, 84 percent said they had experienced notable improvements.
During the actual infusions, Glatter said you will feel the effects of ketamine; calm and relaxed.
6. What are the risks?
Ketamine is an addictive drug, but the amount that is administered for infusions is significantly lower than someone using it for recreational purposes.
NYKI notes that they have not seen addictive behavior occur after treatment, but they keep a close watch on the impact the drugs have on patients.
Clinical trials and actual treatments with patients have shown that "sub-anesthetic doses of ketamine are promoting healing in the brain by encouraging the growth of dendrites and the regeneration of damaged synapses."
You can learn more at NY Ketamine Infusions or by calling 917-261-7370.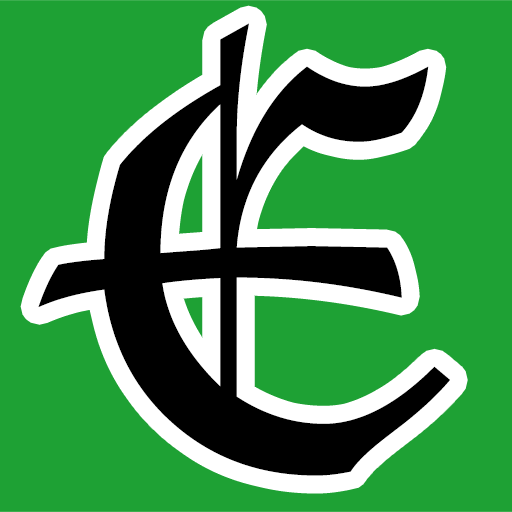 Examiner Media – Keeping you informed with professionally-reported local news, features, and sports coverage.