Kerry Kennedy to Appear in No. Castle Court on DWI Charge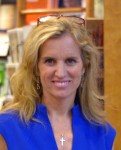 Kerry Kennedy, the former wife of Gov. Andrew Cuomo, is scheduled to appear in North Castle Justice Court on Tuesday evening following her accident and DWI arrest last Friday.
State police reported that Kennedy, 52, a Bedford resident, was involved in a hit-and-run accident with a tractor-trailer on I-684 south of Exit 4 at about 8 a.m. on July 13. Kennedy was driving a 2008 Lexus RS350 at the time.
Calls received by state police in Somers reported that a white vehicle traveling southbound was being operated erratically. The car sustained damage, including a flat tire and left I-684 at Exit 3. When it reached Route 22, it became disabled.
North Castle police found the vehicle on Route 22, and following a subsequent investigation, discovered that Kennedy was operating the car while her ability was impaired by drugs. Police did not release what substances she may have taken.
She was issued traffic tickets and was scheduled to appear in town court at 6 p.m. today (July 17).
Kennedy's arrest is the latest in a series of mishaps to befall the iconic family. In January, her brother, Douglas Kennedy, was accused of assaulting two nurses at Northern Westchester Hospital in Mount Kisco after they tried to stop him from taking his newborn infant son outside.
In May, Mary Richardson Kennedy, the former wife of Robert Kennedy Jr., hanged herself at the couple's property.