Katz Considers Primary Run Against Ball for NYS Senate
We are part of The Trust Project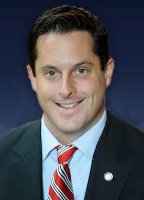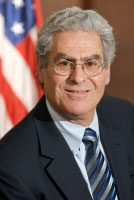 Once political allies, a widening rift between state Assemblyman Steve Katz (R- Yorktown) and state Senator Greg Ball (R-Patterson) has come to a head, with news that they may face one another in a Republican primary race for the 40th senate district.
Katz, who is in his second year of his first term in the Assembly, told Examiner Media he is weighing a primary run against Ball. "I am strongly considering it and I will be making an announcement on it a week from Tuesday," Katz said.
Ball, who has been in a primary race each time he has run for election, said that he loves primaries. "I have a very grassroots effort," said Ball. "I use primaries to get organized and build momentum." He has won every primary race he has been in.
Two other Republican candidates have already announced their intention to run for the assembly seat Katz currently serves—Dario Gristina and Wolf Lawton.
"What I find most interesting is why has Ball been encouraging Gristina to primary Steve," Katz' wife Nicole said.
Gristina, a Putnam Valley resident, intended on running against incumbent Sandy Galef for the assembly. Then a redistricting proposal placed Putnam Valley in Katz's district. Gristina has announced that he would now pursue the Republican nomination of the newly-reorganized district.
Ball has not made any public announcements supporting either candidate. However Ball, Katz and Gristina were all at the Yorktown Chamber Dinner Dance held on Friday, Feb. 3. At the event Ball was seen introducing Gristina to all of the town's players and posing in photos with him.
During the 2010 campaign Katz and Ball were constant companions. They appeared together at press conferences and campaigned together as Katz ran for assembly and Ball ran for state senate. Financial disclosure reports show that during 2010 the Friends of Steve Katz for Assemblyman contributed $5,200 to Ball's campaign. No contributions are reported after 2010.
Ball's campaign, which files under the name New Yorkers on the Ball, did not contribute any money towards the Katz campaign at any time.
Gristina and his wife Theresa have contributed $2,200 to New Yorkers on the Ball since June 2011.
Then there was the Facebook incident. Nicole Katz was friends with Ball on Facebook. She left a comment that took issue with a point the senator was making. Subsequently she complained of being de-friended and blocked.
In protest, Katz, along with her friends Robin and Gary Murphy of Chappaqua, then posted the video "The Salad Bully," to YouTube. In the video, Nicole Katz is seen at the table of her Yorktown home with the Murphys. Robin Murphy is serving salad to polite compliments until Katz protests that she does not like black olives. Murphy asks her daughter for duct tape, which she tapes over Katz's mouth.
"How do you like my salad now, Nicole?" Robin Murphy says in the video before it fades out to the words "To silence criticism is to silence freedom."
Ball has declined to discuss the Facebook flap.
Ball and assemblyman Katz were both elected in 2010 with strong support from the Tea Party movement. In recent months members of the Tea Party have been upset with Ball over several issues including complaints over what they view as his more liberal view on hydrofracking and his support of Democratic Governor Andrew Cuomo.
Ball disagrees with the idea that he has lost the support of the Tea Party movement.
"I am a truly independent voice," said Ball. "I upset people in the Republican Party. I upset people in the Democratic Party. In the majority I now represent over 300,000 people. Some are liberal democrats and some are ultra-right wing conservative Republicans and a whole bunch of people in the middle. It is my opinion that you have to govern to represent the issues of everybody. Even if you disagree on various issues you have to deliver for everybody. I have tried to be that kind of senator."
Some Conservatives do not agree with Ball's frame of thought.
"Ball continually states he's dedicated to energy independence as other states have done, i.e. expanding the development of alternative energy sources such as wind, solar and biofuels, yet he's a big no on hydrofracking even going against the governor on this topic," said Lisa Douglas, a Conservative Republican who writes the blog "Hudson Valley Patriots." "These are issues that do not ring well with the Conservatives I speak with. A vote against hydrofracking is a vote against job creation and lower energy costs, not to mention energy independence. The voters he seeks don't like double talk A.K.A. saying one thing and doing the opposite. They constantly come back to the word 'why' as in why is he doing this?"
Jim Coleman, Ball's chief of staff said, " It is unfortunate that a fellow Republican, who hasn't even finished his first term, would work to help the New York City Democrats gain control of this seat by pushing an unnecessary primary."
Coleman, who refers to Katz as "Dr. Do Little," said that the assemblyman has been unsuccessful during his term. "He has done little in Albany and has a track record of flip flops, broken promises and liberal stances," Coleman said. "The senator is focused on job creation, tax relief and delivering for the district, and he will maintain that focus for the rest of his term, primary or no primary."
"Anyone I have talked to is very happy that I am considering this," said Katz.
Justin Wagner, a Democratic candidate for the 40th Senate District, announced his candidacy in September.
The 40th district spans the counties of Dutchess, Putnam and Westchester.