Judge Denis Donovan Named White Plains Memorial Day Parade Grand Marshall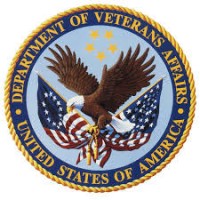 Mayor Thomas M. Roach, in cooperation with the Veterans Board, today announced plans for the City's annual community parade commemorating Memorial Day to be held on Monday, May 27th. The parade will begin at the White Plains Public Library, 100 Martine Avenue, and proceed to the Rural Cemetery on North Broadway. Step off is at 10a.m. The Parade will be immediately followed by memorial services and honors at the Soldiers and Sailors Monument at the cemetery.
The Grand Marshall of this year's parade is the Honorable Denis Donovan. Judge Donovan is a Marine who completed his training in 1952 and went to law school under the GI Korean War Bill. He graduated from Fordham Law School in 1959 and served our country for 24 years as both an active service member and a reservist. Judge Donovan retired as a Lieutenant Colonel in 1976.  He retired from the NY Judiciary after 40 years of service and currently arbitrates with National Arbitration and Mediation.
Parade marching groups include: White Plains Veteran Posts, White Plains Boy and Girl Scout troops, churches, schools and community organizations. The public is invited to support and remember our veterans by viewing the parade and attending the services at the Rural Cemetery.
Mayor Roach said, "Our great national tradition of remembering those who died to defend our freedom and democracy – Memorial Day – remains just as important now as when it was first enacted in memory of the soldiers who fought in the Civil War. Great sacrifices are made every day by the men and women of the Armed Services. Their sacrifices remind us anew to be grateful for what we have as a community and a country."