Jenkins Proposes Site Swap at Austin Avenue for Ferncliff
We are part of The Trust Project
Westchester County Board of Legislators Chairman Ken Jenkins (D-Yonkers) proposed last week for the county to swap properties at Austin Avenue in Yonkers with a developer in order to provide a future home for the developmentally disabled residents of Ferncliff Manor.
The proposal by Jenkins comes after a decision earlier this month by the New York State Office of Children and Family Services to not allow Ferncliff Manor to build its future residence at the former WestHELP site in Greenburgh, which is owned by the county, and where there are 108 units of housing, empty for the past 18 months, that formerly served homeless and low-income residents.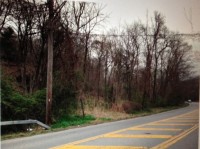 The Board of Legislators has been active all along in helping Ferncliff Manor find a suitable piece of property on which to build, and my proposal further underscores the commitment we made to help this worthy organization," said Jenkins in a press statement. "If everything works out, there is no reason why Fercliff cannot have shovels in the ground this year."
The property that Jenkins is proposing for the swap, owned by a local developer, is off Sprain Road in Yonkers and comprised of 11 acres of undeveloped land in a residential area, where the topography of the property includes a natural berm rising from Austin Avenue. The developer already has the necessary connections to water and sewer service for the property, and has worked with Ferncliff in the past," Jenkins noted.
As per Jenkins proposal, the developer would receive a similar-sized property owned by Westchester County, aso on Austin Avenue, a portion which was previously offered to Ferncliff. This swap is estimated to bring $10million dollars of revenue to Westchester County and Yonkers. In addition, the developer would guarantee to build and maintain a park.
Another advantage of this site swap, said Jenkins, would be lowering the height of the proposed retail development for the property, which will please the owners of nearby residences.
"This will be a big win all around, for Yonkers and Westchester, and especially for the children being served by Ferncliff," remarked Jenkins. 'It also offers the residents of the area around the property a good deal of comfort knowing that their homes would not be adversely affected by future development of the land."