Jefferson Valley Mall to Host Girl's Night Out Thursday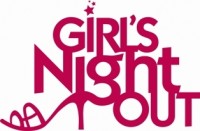 Jefferson Valley Mall is joining with other Simon Property Group locations to be the place to be this fall as women across the country and in Yorktown Heights celebrate Girl's Night Out on Thursday, Oct. 11. This year's fun is presented by Woolite and sponsored by Diet Coke and is certain to provide a heavy dose of the four "F's" – fashion, food, fun and friends.
Locally, Sears and Support Connection, a not-for-profit organization that offers free, confidential support services to people affected by breast and ovarian cancer, are sponsoring Girl's Night Out at Jefferson Valley Mall from 5 p.m. to 8 p.m. in Center Court.
There will be plenty of activities at Jefferson Valley Mall. Of course, Jefferson Valley Mall is the epicenter of hot fashion, and there will be an abundance of it from which to choose on Girl's Night Out, including a fashion show spotlighting the latest fall and holiday looks presented Sears; exhibitors such as Club Fit Jefferson Valley, Hudson Valley Hospital Center, Putnam/Northern Westchester Women's Resource Center, free popcorn courtesy of Carmel Cinema and much more. Attendees can enter a drawing to win tickets to The Awesome 80s Prom at Webster Hall in New York City's East Village, $50 Giftcard from Sears, Pink robe set from Brookstone, Volcanic Ash "Facelift" Facial from Le Petite Spa,  Bead Bracelet from Piercing Pagoda and other great prizes.
What girl doesn't like to be pampered? Opportunities abound at Jefferson Valley Mall's Girl's Night Out, including makeup consultations by Sears, Avon and Arbonne International, Volcanic Ash Hand demonstrations from Le Petite Spa, and massages from Tao Way Style Massage.  And for the woman who wants to pamper her clothes as much as herself, free Woolite samples will be available at Simon Guest Services.
Naturally you'll work up an appetite while shopping, catching up with your friends and being pampered and we have you covered there as well. Guests will sample tasty fare provided by Double Dee's Catering Service, chips and salsa from Desert Moon, Sbarro pizza and meatball samples, delicious chocolate from La Chocolatiere, and cupcakes from Sweetooth Katonah.
"It is important for women to enjoy vibrant personal relationships with other women," said Lisa Bennett, assistant vice president of business development at Simon Property Group. "We want to promote those relationships at a place they love to be – their local Simon mall."
"At our core, Woolite believes that a single article of clothing can be the difference-maker between a good and a great night," says Tara Murphy, marketing director for Reckitt Benckiser's iconic laundry detergent brand. "Whether it is that perfect pair of jeans that drew his attention on your first date," Murphy continued, "or that LBD your girlfriends complimented you on, your clothes are transformative and the emotional connection you have with them is very real. We want to help make that true love last by sharing our WooliteWashed 'Clothes Look Like New, Longer' experience with consumers across the U.S., not just at our NYC Fashion Week boutique. With its celebratory purpose, festive atmosphere and amazing draw, Girl's Night Out is the perfect venue."
Attendees at Jefferson Valley Mall's will receive a limited-edition garment , pre-washed in Woolite, from notable designers – Dannijo. This limited-edition garment and will be given away to the first 120 consumers attending Girl's Night Out, while supplies last.  The first 120 attendees will also receive a free 3 day pass to Club Fit Jefferson Valley, chocolate samples from La Chocolatiere and other samples and offers.
Jefferson Valley Mall is located on Route 6, 1/4 mile east of the Taconic State Parkway in Yorktown Heights, NY and is owned and managed by Simon Property Group, Inc., headquartered in Indianapolis, Indiana.  Visit www.simon.com for more information, or call the mall management office at (914) 245-4688. Visit www.jeffersonvalleymall.com for the latest mall events and retailer updates.  Jefferson Valley Mall is on Facebook – check out www.facebook.com/JeffersonValley. Follow the mall on Twitter: @JeffersonValley.