Jazz Lovers Rejoice: JazzFest Returns to White Plains This Week
News Based on facts, either observed and verified directly by the reporter, or reported and verified from knowledgeable sources.
We are part of The Trust Project
By Ary Hammerman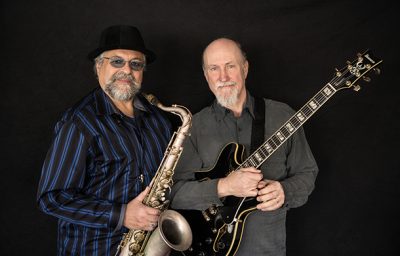 Since the late 1980s, saxophonist Mike Phillips has played music in Westchester, his home county.
He grew up surrounded by jazz at Mount Vernon High School and went on to perform with Prince, Stevie Wonder and Micheal Jackson.
This week, he returns to Westchester.
Phillips will be playing at the 2023 JazzFest White Plains, an annual five-day event scheduled from Sept. 6-10 featuring 15 live performances at various indoor and outdoor venues throughout the city. It is made possible through a partnership between ArtsWestchester, the City of White Plains and the White Plains Business Improvement District (BID). The chief sponsor is Montefiore Hospital.
Mayor Tom Roach is looking forward to the festival, which started in 2012.
"Its people are so positive…You see people who have all different backgrounds, all different ages, getting up and dancing or enjoying the music and there's a real special feeling," Roach said.
White Plains Parks and Recreation Commissioner Wayne Bass, who helped launch the festival, found a way to marry his love of jazz with his job when he became commissioner.
"The festival has grown exponentially as a result of all of us partnering and everybody playing a major role in doing what they do best," he said.
Bass and Aaron Paige, director of performing and folk arts at ArtsWestchester, created the artistic program and oversee the festival's production.
A few weeks after the 2022 festival concluded, the Planning Committee began meeting monthly to discuss the intricate details that must be coordinated, including scheduling, community engagement and contact with the artists. ArtsWestchester's director of marketing, Debbie Scates, is in charge of advertising and publicizing the event.
The White Plains BID also plays a vital role in the planning process by establishing a sense of community, said Jennifer Tillerson, the BID's event manager.
"There's very culturally diverse artists that are coming in those five days," Tillerson said. "So we really try to capture the audience, capture our community, give them a sense of the belonging that they really want to stay, eat and play in the downtown."
The festival is important culturally to Westchester County, and it also creates an important economic boost, particularly to downtown White Plains.
"(The festival) is great for the city and brings people from the tristate area into the City of White Plains to see all the things we have to offer," Scates said.
"There's a tremendous synergy between the arts and the local businesses…We always want to try and help our businesses so we hope those that are coming downtown really embrace our businesses and help them develop economically," Tillerson added.
JazzFest White Plains will feature artists from all over the country, including four Grammy Award winners, and all levels of experience and backgrounds. Many of the artists, including Phillips and drummer Aaron Seeber, have Westchester roots.
Seeber earned his undergraduate and master's degrees at SUNY Purchase, where he played jazz with many other Westchester artists, including his teacher, Pete Malinverni, who has previously played JazzFest. Seeber said he looks forward to performing in White Plains.
"It's a really beautiful area and I'm excited to be bringing some music there," he said. "It's sort of a full-circle situation for me."
Also part of JazzFest is 86-year-old drummer Louis Hayes and his quartet, who is "looking forward to visiting New York and getting to play again."
Phillips said jazz is a genre composed of many different instruments, sounds and origins.
"​​Jazz comes with the rites of passage…I think in contemporary culture we get so fascinated with the leaves of the tree that we don't pay homage to the root," Phillips explained. "And in any hurricane or any storm, when the wind blows and the dynamic changes in the weather, the first thing that goes are the leaves. So I don't stray from the core of what jazz is, but I aim to reinvent and reach new standards."
Festival organizers also note the power of jazz as a driver of diversity.
"Jazz appeals to all different kinds of people," Bass said. "The City of White Plains embraces diversity. I'm seeing jazz appeal to mixed ages, cultures and ethnicities."
This year's festival will end on Sunday, Sept. 10 with the White Plains Jazz & Food Festival on Mamaroneck Avenue from 12:30 to 7:30 p.m. It allows local businesses to get involved in the festival, and gives residents and visitors a chance to watch the performances.
"Jazz Fest is all about building partnerships within the community arts, arts and business partnerships," Scates said. "We are really looking forward to it."
Some performances are free while others require paid tickets. For the full schedule and lineup of performers, visit https://artswestchester.org/programs/jazz-fest-2.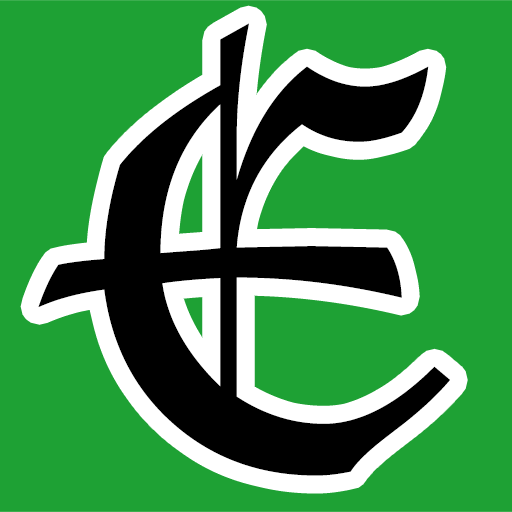 Examiner Media – Keeping you informed with professionally-reported local news, features, and sports coverage.