Jacob Burns Program Engages Students on Thought-Provoking Topics
We are part of The Trust Project
By Rose Collins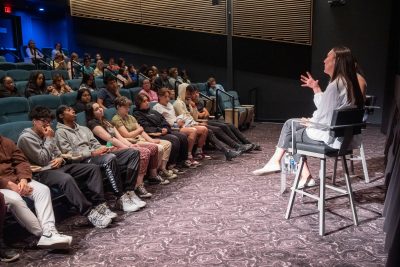 The Jacob Burns Film Center in Pleasantville offers many students varied educational programming throughout the year.
Last week the film center offered another installment of its Classroom to Screening Room program with a showing of the documentary "Simple as Water," about four Syrian families and their journey for asylum and quest for normalcy.
Students from five Westchester high schools – Pleasantville, Ossining, Sleepy Hollow, Byram Hills and Lincoln – attended two screenings of the film and had the opportunity to ask questions of the film's Academy Award-winning director Meagan Mylan during a Q&A that followed.
Classroom to Screening Room program is an opportunity for local high school students to experience a film from a curated collection on a variety of topics and participate in discussion by engaging them with new cultures and to build empathy through the films.
Rikki Saperstein, a Pleasantville High School AP World History teacher, said students from the school have been attending screenings at the theater for years and the Burns reached out to her to see if her class would be interested. Since it fit in with our curriculum, we felt like it was a great opportunity for our students," Saperstein said.
Mylan took time to answer each question posed by students during the Q&A, which allowed them to gain a greater appreciation for the film and understand the difficult circumstances the families faced. Many could relate to at least one character or theme despite having very different lives than those from the war-torn country.
When talking about the families' struggles, one student said that the film highlighted "how difficult the process of asylum seeking is" and "the lengths to which many families will go to in an attempt to find a better home."
"Simple as Water" showed only glimpses of these families' lives, but left room for thought and reflection about the students' lives, and how they connected to the people featured in the documentary.
Toward the end of the program, students participated in a survey about their experience. They were asked about their takeaways from the documentary and the Q&A.
One student responded that he and a few other classmates were going to investigate ways to help families who are seeking asylum. One student said that she enjoyed seeing the documentary, and felt that it "really expressed how war can affect families."
Of Saperstein's 25 students, 52 percent thought that the Q&A was thought-provoking and 48 percent felt that they had gained a better understanding of the film.
Jacob Burns Marketing Director Paige Grand Pré said that schools in the area are welcome to participate in the Classroom to Screening Room program, and the film center often reaches out to local schools to let them know when a program will be scheduled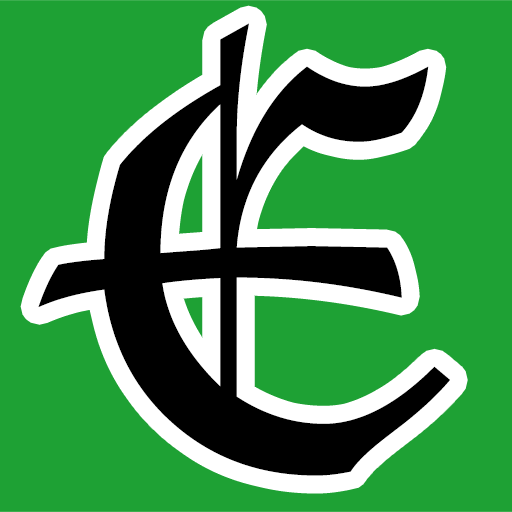 Examiner Media – Keeping you informed with professionally-reported local news, features, and sports coverage.