It's That Time of Year to Review Fire Safety
By Bill Primavera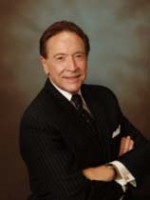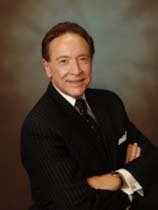 About this time every year, I am reminded by my friend "Fireman Joe" Pascarelli that I should write something about fire safety in the home.
While my friend is retired from a 30-year career as a Mount Vernon fireman, he is now my go-to service provider whenever anyone asks for a great house painter, inside or out.
Joe is passionate about educating his community on fire safety basics, and he does it stealthily – through children in school.
In between his popular house painting gigs, he squeezes in appearances at the Putnam/Northern Westchester BOCES in Yorktown Heights where he instructs students about fire safety in the home. He distributes pamphlets, which he asks them to take home and review with their parents.
"Unfortunately, most people don't think about fire safety and how to protect themselves until it's too late," Pascarelli said.
He speaks from experience. In Joe's case, his passion was born in personal tragedy. Close to his retirement as a fireman, he arrived at a fire scene to find a mother in front of the burning house screaming that her baby was inside. Joe was unable to reach and rescue her baby.
"I had to see somebody for a while after that, and then I decided to do what I could to work with children, teaching them about fire safety in the home," Pascarelli said.
It is particularly important that we all be aware of fire safety this time of year. Nearly 47,000 house fires occur annually during the holiday season, killing more than 500, causing more than 2,200 injuries and causing $554 million in property damage, according to the National Fire Prevention Association. The memory of the Christmas Day fire in Stamford, Conn. a few years ago, when the homeowner's three children and two parents were lost, is still painful to recall. It was caused by placing ashes from the fireplace just outside the door of the home in a cardboard box.
Fireman Joe offers the following main safety points for children and parents to know:
Remember that the sound of a smoke detector can save your life or that of a loved one. Be sure that batteries are replaced annually, including detectors that are hard-wired with battery backup.
Families should practice the acronym EDITH (Exit Drill in the Home). Know two ways out of the house and, once out, never return to retrieve belongings or pets; have a planned meeting place for family members outside the home; call 911 from a cell or neighbor's phone.
Have oil burners serviced annually to prevent misfire and puff-backs. Also, clean chimneys annually for wood stoves and fireplaces.
Place supplemental heating sources, kerosene lamps and electric, at least 36 inches away from any combustible material.
Dispose of fireplace embers and ashes into a metal container located a distance from the house.
Make sure that extension cords are not frayed; don't overload circuits; don't leave Christmas tree lights on when out of the house or asleep.
Keep live trees as moist as possible by giving them plenty of water.
Special note for children: Always sleep with the bedroom door closed; if the door is hot, never open it; if there is smoke, stay close to the floor; and don't hide.
Here are some additional tips from the American Red Cross:
Place Christmas trees, candles and other holiday decorations at least three feet away from heat sources such as fireplaces, portable heaters, radiators, heat vents and candles.
Use only sturdy tree stands designed not to tip over. Keep curious pets and children away from Christmas trees.
Keep anything that can catch fire – pot holders, oven mitts, wooden utensils, paper or plastic bags, food packaging and towels or curtains – away from your stove top.
Designate one person to walk around your home to make sure that all candles and smoking materials are properly extinguished after guests leave.
Any group or school that would like Fireman Joe to speak on the subject of fire safety in the home, can contact him directly at 914-330-3889. (And he's very open to assignments for your house painting needs as well.)
Bill Primavera is a Realtor® associated with William Raveis Real Estate and Founder of Primavera Public Relations, Inc. (www.PrimaveraPR.com). His real estate site is www.PrimaveraRealEstate.com, and his blog is www.TheHomeGuru.com. To engage the services of The Home Guru to market your home for sale, call 914-522-2076.