Grapevine: It's Difficult Enough to Be a Successful Winemaker Without Civil Unrest
We are part of The Trust Project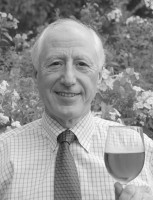 The life and livelihood of a winemaker has been much heralded in the media and in popular culture. The glamour of producing a personal product is enticing. The specter of financial failure is daunting.
To make matters worse are the external influences that can have significant impacts on a winemaker's ultimate ability to succeed.
It's difficult enough when winemakers have to deal with natural forces that may jeopardize their crops. Frost, drought, disease and hail occur randomly and can have devastating effects on a given year's efforts.
It's difficult enough when winemakers have to deal with governmental regulations that carry a heavy compliance cost.
It's difficult enough when local, regional and national economies are sluggish and faltering. This was quite evident during the Great Recession, when marginal wine operations failed. It is evident today in the shifting financial dynamics occurring in the European Union, causing increased competition and tension among member countries.
It's difficult enough for European winemakers as sea changes in drinking habits throughout Europe are negatively affecting wine consumption, creating surplus wine in several countries. In France alone, wine consumption has dropped by 50 percent in the last five decades, while production has increased.
But it's extremely difficult when winemakers must deal with vandalism and violence. Dealing with this type of unexpected calamity can be devastating. This seems to be on the rise in Europe, notably in France. In recent years, the United States has seen its share of Tea Party protesters taking to the streets. Now France has a "Wine Party," protesting what they claim to be unfair trade practices.
Last week, I read of an attack by local French winemakers against their Spanish neighbors.
The Languedoc-Roussillon region, which borders Spain along the Pyrenees Mountains, has a storied reputation for being the largest wine producer in France and a low-cost producer of cheap wines. Although popular for decades with French consumers with thin wallets, EU competition has changed the landscape for many of its marginally successful winemakers.
In a seeming fit of frustration with their plight, 150 local winemakers set up a blockade 10 miles from the Spanish border. Commandeering five tankers bearing wine from their Spanish winemaker neighbors, they opened the spigots, spilling the equivalent of 90,000 bottles of red and white wine onto the highway.
The reason offered by a spokesperson for the group? They had tasted the hijacked wines and decided they were "vin non conforme" (noncompliant wine). To accent their blatantly unfounded claim, they proceeded to spray paint the sides of the tankers with this phrase, this battle cry, this call to arms for their cause.
Where were the local police while the river of wine was flowing down the highway? On the scene – and standing by the side of the road, choosing not to get involved in a "social action" perpetrated by local residents.
This act of agri-terrorism was not isolated. Languedoc-Roussillon is home to the militant group Le CRAV, Comité Regional d'Action Viticoles (Regional Action Committee of Wine-growers). Comprised mainly of farmers, it is responsible for a number of violent acts over the last decade, all in the name of protecting fair trade.
A prime EU principle is the open circulation of goods among member countries. These domestic terrorist acts are unconscionable and affect the livelihoods of many winemakers, all in a selfish effort to stave off the financial difficulties of a few. Languedoc winemakers may have a valid reason to feel threatened by "outside forces," right in their backyard, but justice must be served, to preserve the livelihoods of winemakers across the region.
Yet, these French farmers have vowed to continue commando operations. One of their leaders, Frédéric Rouanet, the president of the local winemakers group, stated the tanker hijackings were "just the beginning" unless their demands are met.
Nick Antonaccio is a 40-year Pleasantville resident. For over 20 years he has conducted wine tastings and lectures. He also offers personalized wine tastings and wine travel services. Nick's credo: continuous experimenting results in instinctive behavior. You can reach him at nantonaccio@theexaminernews.com or on Twitter @sharingwine.