It's a Brave New World When it Comes to Wine Choices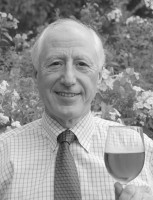 There is so much excellent wine available to consumers today. Modern technology and time-shaped techniques have resulted in the highest quality wines, at reasonable prices, then ever before in modern times.
Another recent phenomenon is the democratization of grape plantings. Never before have the traditional boundaries of grape composition in wines been stretched and tested.
For centuries, western European wine regions were highly regulated. Grape plantings in each region were restricted to a limited number of specified varietals. Until the late 20th century, the term Tuscany connoted the Sangiovese grape. Today, a number of winemakers are experimenting with grapes never before grown in the region. Consumer-friendly wines of high repute are now produced from French-oriented grapes.
Nowhere has this trend been more evident than in the United States. At the turn of this century, several key varietals dominated the market. Chardonnay and Pinot Grigio dominated the white wine market, Cabernet Sauvignon and Pinot Noir the red wine market.
Today, more high-quality wines are available under $15. And more previously unavailable wines are being offered in the United States than ever before.
This is no minor feat.
Consider that in the United States, we consume 3.5 billion bottles of wine every year, according to The Beverage Information Group. That's a lot of wine for a few dominant varietals. But the trend is improving – significantly.
However, more than 80 percent of wines produced and sold in the United States come from about 20 percent of the number of producers. By logical inference, there is very little production reaching our tables from the preponderance of wineries.
Which previously obscure grapes are becoming more popular, albeit previously hard to find?
Right behind the dominant white grape varietals – Chardonnay, Pinot Grigio and Sauvignon Blanc – are lesser knowns such as Grüner Veltliner, Albarino, Viognier and Pinot Gris.
Red varietals coming up on the radar screen of wine bars are Tempranillo, Tannat, Grenache and Barbera.
While predominantly grown in western Europe, California is quickly offering alternatives of these traditional European indigenous grapes.
How to avail yourself of the plethora of these wines trickling into the market?
Start with experimentation. On the next occasion you visit your local wine bar or restaurant that offers wines by the glass, peruse the list of offerings before you fall into your "safe" choice. Too often, I overhear patrons ordering a "house red or white," a "dry white" or a "medium-bodied red." Invariably, these wines are of mysterious origin and mediocre, at best.
Be inquisitive. "Which red wines are you offering this evening?" Consider the offerings as you would at your local wine shop when seeking a wine to bring home. Ask the server to describe each one – the country of origin, region and the style of wine.
"The Spanish Tempranillo sounds appealing. May I sample it?"
Feel free to request your server to pour a small taste of a wine you're considering. He or she will be happy to accommodate an opportunity for a potential sale. Your server has been trained to lower the barriers of selection; multiple choices usually lead to multiple glasses. By spending a few minutes being more selective, you will most likely experience a new wine and expand your knowledge and palate.
Having sought out new wines for several decades now, my mantra has become "continuous experimenting results in instinctive behavior." By following my own individual palate and not the mainstream media bombardment of "the newest and greatest" wines to hit the market, I've found that I have a preference for a particular style of wine and that I have a fondness for wines from particular wine regions. It has also helped me avoid spending cash at a wine shop on wines that might otherwise disappoint me.
My advice: Never order the house wine. Instead, make the house red the one you'd drink in your house.
Nick Antonaccio is a 40-year Pleasantville resident. For over 20 years he has conducted wine tastings and lectures. Nick is a member of the Wine Media Guild of wine writers. He also offers personalized wine tastings and wine travel services. Nick's credo: continuous experimenting results in instinctive behavior. You can reach him at nantonaccio@theexaminernews.com or on Twitter @sharingwine.