Iron Health, Briarcliff Manor
We are part of The Trust Project
While physical activity helps keep the body healthy and less prone to chronic disease, strenuous exercise can lead to injury.
That's where Iron Health steps in. The Briarcliff Manor therapy clinic is focused on eliminating pain through one-on-one care that is intended to get patients fully mobile and to resume their regular activities by designing rehabilitative programs tailored to each person's needs.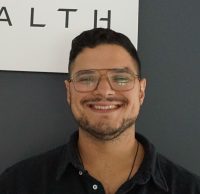 Owner Joseph Rendina, a doctor of physical therapy, established the business in August 2017, having spent close to 10 years as a personal trainer in the area. About a year before opening Iron Health, he worked as a physical therapist at a local gym.
"I always knew that I wanted to open my own clinic," said Rendina, a Brooklyn native.
At Iron Health, the emphasis is one-to-one care, avoiding groups of clients at one time. Therapists at the 1,200-square-foot facility provide 40-minute sessions for each client.
Most ailments treated at Iron Health include back, shoulder and knee pain. Prior to treatment, Rendina and his team conduct a thorough evaluation of each patient, taking his or her medical history into account.
Rendina, who is also a board-certified orthopedic specialist, said quick fixes such as medication and creams only mask the pain and that patients must understand that a long-term solution such as physical therapy can help. His philosophy is to rid patients of pain without restricting their daily lifestyle.
A common misconception is that back pain is caused by a specific action such as lifting something heavy, Rendina said. Most often it's due to "chronic stressors" over the years, such as improper posture or sitting for long periods of time, he explained.
Rendina's focus at Iron Health is delivering a form of manual therapy that enhances the functioning of the nervous system so that the rest of the body can work properly.
When a person experiences trauma to any part of their body, the nerves can become dysfunctional, Rendina explained. Treatment at Iron Health helps to re-educate the body to adapt and restore itself to optimal health, he said.
For patients who are experiencing deep muscle pain, stepping into a cryotherapy tank for three minutes brings welcome relief, said Rendina. Similar to being submerged in an ice-cold bath for an hour, he said cryotherapy stimulates healing and decreases pain. Patients enter the tank fully clothed and can also have a massage afterward to enhance the therapy's effects.
Cryotherapy is primarily used by athletes eager to recover quickly from injuries and those who are experiencing chronic pain, he said. Rendina recommends that patients come to therapy two to three times a week.
Once physical therapy has ended, many of Iron Health's clients take advantage of the clinic's i-Health Recovery plan, monthly sessions to keep them healthy, active and mobile.
The sessions include access to the Normatec Recovery System, which helps patients recover faster between workouts by reducing muscle soreness and improving circulation; a whole-body cryotherapy session; and the high-intensity Hypervolt massage tool.
Rendina said his team is focused on delivering the best results, establishing long-term relationships with clients while educating them about the power of the human body and its biomechanics.
"The truth is we care," said Rendina, calling Iron Health more of a recovery zone than a physical therapy clinic. "And that's what makes a big difference."
Iron Health is located at 515 N. State Rd. in Briarcliff Manor. It is open Monday through Thursday from 7 a.m. to 9 p.m., Friday from 7 a.m. to 6 p.m. and on Saturday from 10 a.m. to 3 p.m. To book a discovery session, call 914-488-5763.
Colette Connolly is a copywriter and p.r. expert. She owns Connolly Communications, which is based in Bronxville, New York. Colette specializes in providing content-rich, SEO-optimized press releases, articles, newsletters, brochures, and customer success stories.