Opinion Advocates for ideas and draws conclusions based on the author/producer's interpretation of facts and data.
Irish Journal: Dublin Redux, Our Journey Continues
We are part of The Trust Project

By Brian McGowan
Last issue, we recounted the beginning of a COVID-delayed trip to Ireland, and an interesting connection between Dublin and Handel's "Messiah."
Today we continue the journey. So, relax in your armchair, or other relevant device, as we recall some highlights from our second day in "Dublin's fair city," to borrow a phrase from the universally-known Dublin children's street song, "Molly Malone."
Recovered (somewhat) from jetlag and the previous day's exploration of some South Dublin sights, we greeted Dublin's dawn at 7 a.m. Grey clouds streaked with white returned the greeting – a good Dublin morning!
Following a "full Irish" breakfast with our tour group, we embarked on a tour of both halves of Éire's capital city, which is divided by the River Liffey into South Dublin and North Dublin. Both sides offer plenty of sights for the visitor to see, but arguably more are on the south side of the Liffey. And there our first stop sits – St. Patrick's Cathedral.
There are two cathedrals in Dublin that honor Ireland's patron saint. Surprisingly to some, neither of them is Roman Catholic. They are both Protestant Church of Ireland (Anglican) structures, reflecting the legacy of 700 years of English rule over Ireland. The church sits beside a sacred well where St. Patrick is said to have baptized several prominent Celts around the year 450.
The cathedral itself dates to 1192, and was extensively restored in the 1860s by Sir Benjamin Guinness, who holds another claim to fame for a certain beverage bearing his family's name. Jonathan Swift, author of "Gulliver's Travels," is buried here, where he served as dean from 1713 until his death in 1745.
Then on to the north side of the Liffey and Europe's largest enclosed city park – Phoenix Park. The wall surrounding the park stretches for seven miles, and the park is five times the size of London's Hyde Park. Size matters!
Open to the public since 1745, the park includes the official residences of both the Irish President and the United States ambassador to Ireland. It also claims fame for breeding lions, including the one who emits its thunderous roar at the start of every MGM movie. There's also a monument to the Duke of Wellington, victor at Waterloo, who, while a staunch adherent of the United Kingdom, was actually born in Ireland.
With a few other stops under our belts that morning, we found ourselves free to wander – and we did. We strolled Grafton Street, with its shops, sights and ubiquitous street musicians ("buskers"), and a number of lesser-known but equally charming side streets. We sat on a bench in St. Stephen's Green with our friends and traveling companions, and watched the world go by, while a blue sky began to win its battle against an army of grey.
We strolled the Iveagh Gardens, a hidden gem often missed by the harried tourist, tucked away as it is behind a number of buildings fronting on the Green. We walked the halls of the National Museum, which no one walks away from without a much deeper understanding of the magic of Ireland and how it developed over the millennia.
We lunched at a streetside restaurant on St. Stephen's Green West; tea for the ladies, Guinness for the men. Then, back to our hotel for a brief nap, before scouting out a place for dinner not far away, in the midst of Dublin's resurgent Docklands neighborhood. Mackenzie's, which we absolutely stumbled upon, did not disappoint!
And Don't Forget…
Feb. 1 is the Celtic feast of Imbolc, strongly associated with the Celtic goddess Brid (pronounced "bride"), honored in the Catholic tradition as Saint Bridget.
On the Nightstand
In the middle of reading a fascinating book by Irish Times reporter Ronan McGreevy, called "Great Hatred: The Assassination of Field Marshal Sir Henry Wilson, MP." For anyone seeking to understand what went on in both Ireland and England between the 1916 Easter Rising and the cessation of the Irish Civil War in 1923, this will be a welcome addition to your library.
Longtime Pleasantville resident Brian McGowan was born and raised in the Bronx and is a second-, third- and fifth-generation Irish-American/Canadian, as his immigrant ancestors followed several paths to the New World. Reach him at brian.m.mcgowan1952@gmail.com. He is the author of two books, "Thunder at Noon," about the Battle of Waterloo, and "Love, Son John," about World War II. Both are available at Amazon.com.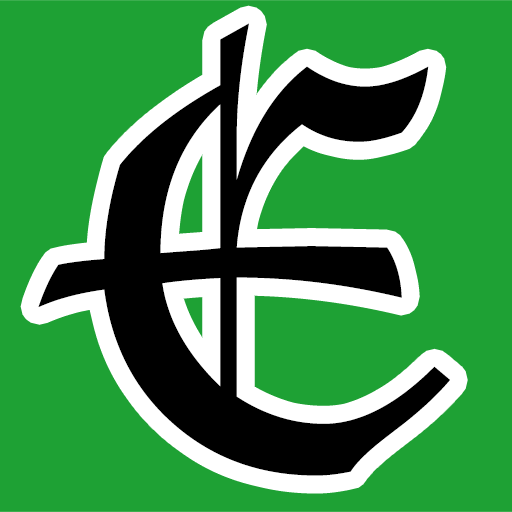 Examiner Media – Keeping you informed with professionally-reported local news, features, and sports coverage.