Investigation Continues in Rockefeller Crash, Plane Parts to be Stored in Delaware
We are part of The Trust Project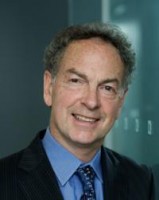 As the Westchester community and the country try to reconcile the tragic circumstances of the death of Dr. Richard Rockefeller in last Friday's plane crash in Harrison, moments after takeoff from Westchester County Airport, news reports indicate it could take up to a year to complete the investigation, with a preliminary report expected within seven to 10 days.
Over the weekend the National Transportation Safety Board and FAA, which are conducting the investigation, located an iPad and part of the plane's engine that can be used to establish parameters, according to a report by the Journal News that also said investigators continue to talk with witnesses on the scene. The investigation includes a look at Rockefeller's activities up 72 hours before the crash.
Local officials indicate debris has been removed from the site and moved to an undisclosed location for later transportation to Delaware for further analysis.
The FAA had confirmed Friday afternoon that Dr. Richard Rockefeller, 65, of Falmouth, Maine, was the single occupant of the Piper PA-46 aircraft that went down in Purchase just minutes after takeoff from the Westchester County Airport shortly after 8 a.m.
He was killed in the crash.
Airport manager Peter Scherrer during a press conference Friday afternoon said conditions at the airport were poor that morning and visibility was low. "There were foggy conditions outside. You could only see about a quarter mile down the runway," he was quoted in a Reuter's news report. "Those are extreme conditions for the airport."
A family spokesman said Rockefeller was an experienced pilot and Scherrer said Rockefeller frequently flew in and out of the airport, where about 400 planes take off and land each day.
Harrison police said the plane crashed into trees on a horse farm, Stratford Stables, about a half-mile from the airport, narrowly missing an occupied house. It broke into many pieces, and debris was spread about 100 feet.
According to officials, no one on the ground was injured.
Rockefeller had flown to New York on Thursday to have dinner with his father David Rockefeller, a former chairman of Chase Manhattan Corporation and grandson of Standard Oil founder John D. Rockefeller. He was celebrating his 99th birthday, the family spokesman said.
Rockefeller practiced and taught medicine in Portland, Maine. He served as a trustee on the philanthropic Rockefeller Brothers Fund and was recently working on PTSD treatment for wounded veterans, according to the family spokesman.
He also sat on the board of the conservationist group Maine Coast Heritage Trust and was a founding member of Doctors Without Borders/Médecins Sans Frontières (MSF), which posted a notice on their website expressing its deepest sympathies and condolences to the Rockefeller family. "
Through his vast philanthropic network, passionate public speaking on the right for access to medicines, and field assignments in South America, Africa, and Southeast Asia, Dr. Rockefeller was instrumental to the founding of MSF in the United States. In 1989, working with his father David Rockefeller, Dr. Rockefeller helped MSF establish its roots in the United States by hosting a small start-up team at 30 Rockefeller Center, inside the offices of Rockefeller & Co.," the website said. Rockefeller sat on the board of MSF until 2010.
Rockefeller is survived by his wife Nancy and two adult children.
Funeral arrangements have not yet been disclosed.