Interns Dedicate Their Summer to Improving Local Migrants' Lives
News Based on facts, either observed and verified directly by the reporter, or reported and verified from knowledgeable sources.
We are part of The Trust Project
By Ryan Raicht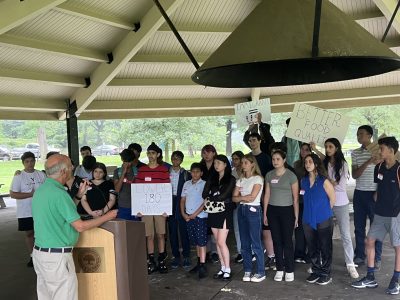 A group of 46 interns, led by Greenburgh Town Clerk Judith Beville, last week finished their summer-long town project helping some of Westchester's asylum seekers.
In the spring, more than 100 of the roughly 400 migrants who arrived in the county were settled at the Ardsley Acres Hotel Court, after having experienced hardship since entering the country, most notably an inability to get work visas. Currently there is a 180-day wait for migrants to receive the visas, but many have been waiting longer than that.
The interns, mostly students who are town residents attending middle school, high school or college, organized an Aug. 15 press conference at Macy Park in Ardsley to highlight the new arrivals' plight and what they've done to help make their lives a bit easier.
Some have provided ESL classes while others organized a food drive for the asylum seekers at Ardsley High School last weekend.
"They put this event together. They did the research. They did the work, and they also helped redefine this event," Beville said. "When the idea was first presented to them, they said 'We have to present an event that represents dignity, that honors and respects the asylum seekers.'"
Congressman Jamaal Bowman (D-Yonkers) attended the press conference, and shared his thoughts on helping the asylum seekers.
"My office has been calling on the administration to give New York State the resources it needs to provide the human care, but also the technical care to our asylum seekers," Bowman said. "We are pushing to end this 180-day wait for work visas. That should not happen. We're looking to expand temporary protective status as well to assure that the asylum seekers are able to work when they get here."
Another part of Bowman's initiative is making sure that the migrants receive proper care.
"It is on us to do a better job to make sure that we have the systems in place to be supportive, both from a humanity perspective, food, clothing, shelter, education, health care, love, compassion, community," Bowman said. "But also from a logistics perspective. Our courts need to be robust. We need more judges. We need more lawyers. We need more clerks. We need more administrators to facilitate the process of assuring that our asylum seekers are here legally as per the paperwork."
Ardsley Mayor Nancy Kaboolian has been active in helping the migrants.
"From the minute that I knew that Ardsley would be accepting asylum seekers, I knew I had to do something to help them," Kaboolian said. "My first message to the community, I asked them to remember why many of their families came to the United States. These folks at the motel came here for the same reasons. They came here for the promise of a better life, opportunity and freedom. That is exactly why my family came here."
Kaboolian worked with the Greenburgh interns throughout the summer and was impressed with their efforts.
"This was the first year that I actually became actively involved," she said. "The
impressive level of commitment by the town and the interns is really wonderful. This was a topic and an issue that was very near and dear to my heart."
Also attending was Greenburgh Supervisor Paul Feiner, Westchester County Legislator David Imamura (D-Irvington) and Assemblywoman MaryJane Shimsky (D-Dobbs Ferry).
"America would not be what it is today without the culture, creativity, intelligence and hard work of immigrants who have contributed to this country since the country's inception," Bowman said. "We would not be here without immigrants."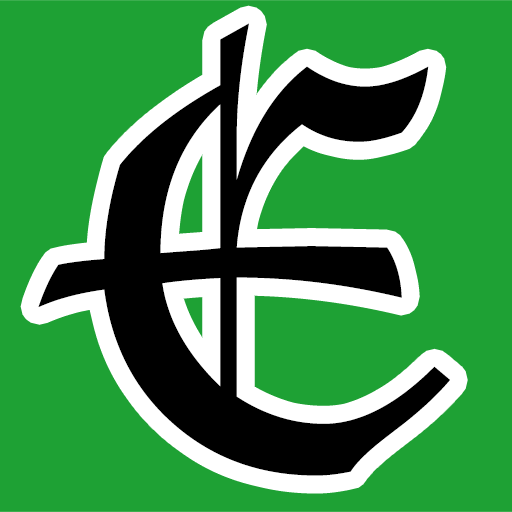 Examiner Media – Keeping you informed with professionally-reported local news, features, and sports coverage.