International Overdose Awareness Day Brings Heartbreak, Hope
We are part of The Trust Project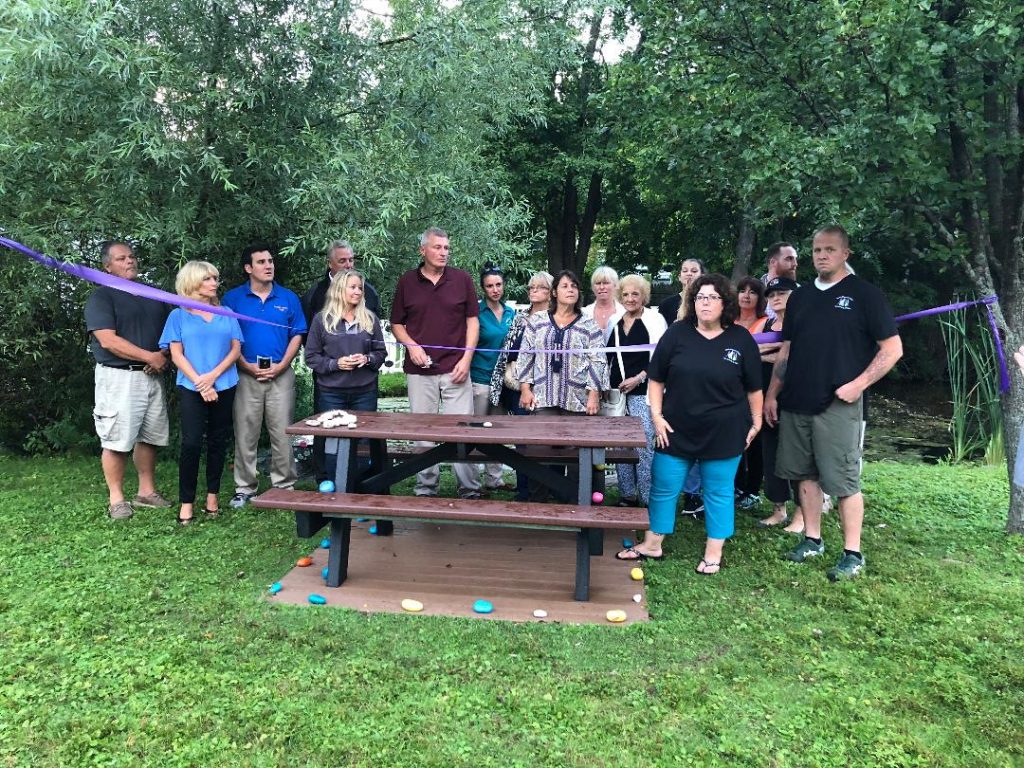 By Anna Young
In a solemn ceremony last Friday on International Overdose Awareness Day, more than 100 people gathered at Chamber Park in Mahopac to memorialize loved ones who lost their battle to addiction.
Community organizations hosted the third annual Hope and Healing Candlelight Memorial to celebrate life, bring more awareness to the mounting drug epidemic, reduce the stigma of addiction, and provide addicts and their families with a gateway to support. The ceremony included a tribute reading, a banner signing, candlelit prayer, a memorial slideshow, and education and resources for healing.
Attendees shared stories and wrote their loved one's name on rocks that were scattered along the parks newest serenity space. The serenity space, which includes a bench and a boulder with a prayer, was revealed during the event and dedicated to Nicholas Privitera. Privitera died in 2015 to a heroin overdose.
Doreen Lockwood, of the Prevention Council of Putnam, said Privitera's family and recovery organizations wanted to create a space the community could use in time of need.
"We hope that people in our community will use this space to come and remember their loved ones, talk to their sponsor, reflect with their friends and just have a place of hope and healing," Lockwood said.
Lauren Privitera, Nicholas' mother, said she hopes by creating a safe space one life can be saved from the struggle, stigma and disgrace addiction carries. While she didn't talk about her son's addiction while he was suffering, she wants others to speak up, find the resources they need, and hopes that one day addiction will be treated like a regular disease.
"For me, I don't have my son anymore so whatever I can do to help to prevent some other family from suffering such a loss, I want to do it," Privitera said. "I want Nick to be remembered by everyone. I don't want people to forget him; he was part of me. Hopefully we can save a life and that's the whole point."
Lockwood added that those who take medication for diabetes aren't judged, but those who battle addiction are often discriminated against making them feel isolated. The disease of addiction is chronic and progressive, she said, adding that 110 Putnam County residents have died from a drug overdose since 2012.
Resident Caitee Donavan, who lost her mother to a heroin overdose when she was just eight-years-old, said that she's never been ashamed to talk about her mother's addiction, but wished there were more resources for children whose parents have died.
"Normally all we ever hear about is parents losing children, and as a mom now I couldn't ever imagine losing my child, but there are also those children that have lost parents to this disease and it's something that really needs to be talked about," Donavan said. "You think your parents are the ones who are supposed to tell you not to do these things and then you have to find out it's not that way."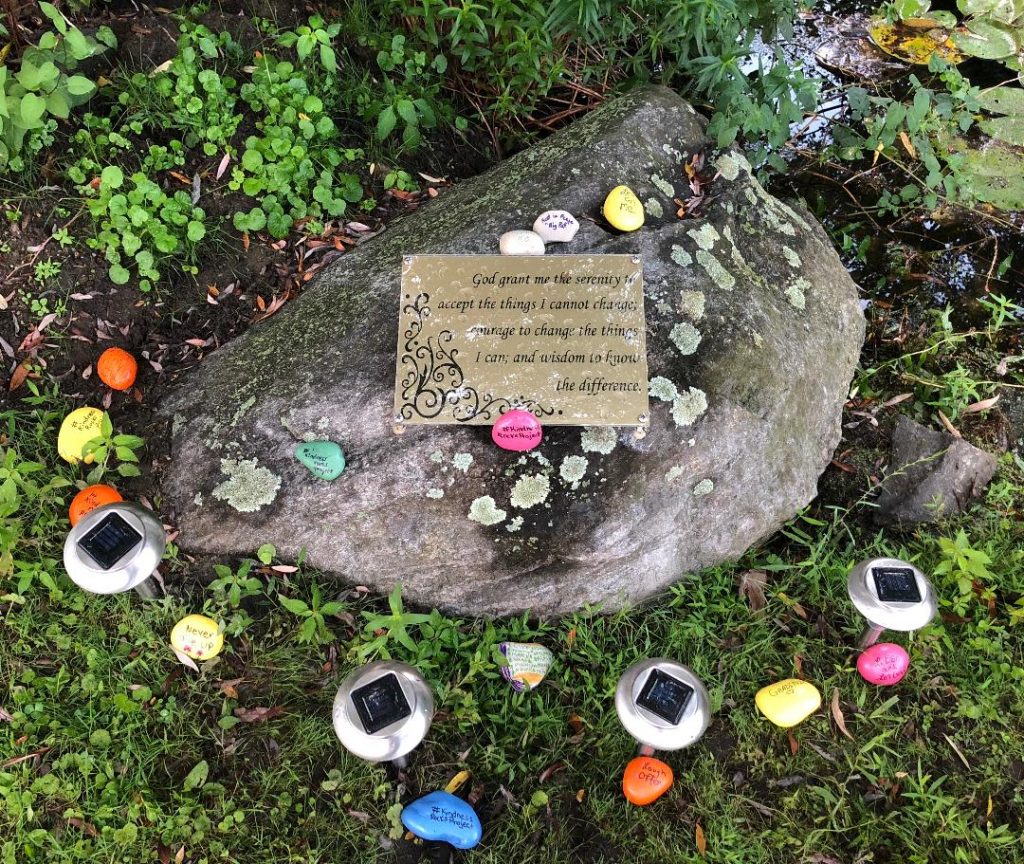 Donavan said she was ready to hear more people share their stories and offered her phone number to those who needed support.
Jon Cassidy, group facilitator with Friends of Recovery Putnam, said it was an honor to be in attendance and see so many people supporting each other. He said his organization advocates for recovery and provides relief to those who have lost a loved one. The support from the community is huge, he said.
Carmel Supervisor Kenny Schmitt shared his support for the local organizations that provide necessary resources. He said the fight to eradicate the opioid epidemic could only be accomplished if the community works together.
"It is a war on drugs and we're going to win that war," Schmitt said. "We don't want to lose anymore members of this community, but it's going to take all of us to get that done."