Indian Point's Unit 2 Reactor Back In Service
We are part of The Trust Project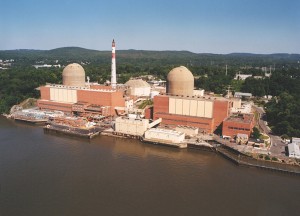 Indian Point's Unit 2 nuclear reactor was put back in service on Wednesday, Jan. 18 after an eight-day shutdown, according to Entergy officials.
The reactor was shut down on Jan. 10 to repair one of four pumps that supplies cooling water to the plant's reactor. Operators at the plant discovered that the pump that was leaking slightly radioactive water.
While unit 2 was inoperative, Indian Point's unit 3 reactor was continuously run at full power.
Unit 2, which was built in 1974, operated for 230 continuous days prior to this shutdown. It was last shut down on May 20, 2011 for six days to replace three high voltage bushings on a main electrical transformer.  On Nov. 10, 2010 the reactor was shut down after an explosion occurred in the main transformer.
Unit 3, which was built in 1976, continues operating at full power and has been online for 278 continuous days since returning to service following a refueling shutdown in March 2011.
Together the two reactors generate approximately 2,000 megawatts of electricity for homes, businesses and public facilities located primarily in New York City and Westchester County. Indian Point produces up to 30 percent of the region's electricity.
The reactors are in the midst of the relicensing process with the NRC. Unit 2's license expires in 2013; unit 3 in 2015.