Hundreds Turn Out for Charter School Hearing in Peekskill
We are part of The Trust Project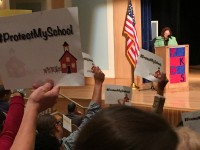 By Sue Guzman
A standing room only crowd packed into Peekskill Middle School last week for a public hearing on the proposed Guardian Academy Charter School of Peekskill.
The speakers included parents, school officials, residents and elected officials who overwhelmingly weighed in against the proposed charter school, which would be housed inside the now-defunct Assumption Catholic School, which closed last year.
This is the second year the school has applied. Under the proposed plan, the Guardian Academy would open next August and provide services for kindergarten and first grade and increase enrollment from 200 to 400 by year five to serve students up to seventh grade.
Most of those who spoke at Wednesday night's public hearing expressed concern that the charter school would be a drain on the school's resources.
"Why would we want to drain valuable funds from an already financially distressed school system and hand it over to a privately owned school that has nothing new to offer to our children?" said Mary Alice Boyle, President of the Peekskill Faculty Association, and reading specialist at Woodside Elementary School.
The sentiment was echoed by Peekskill Board of Education Vice President Colin Smith. "If this is approved, it will strip precious resources for our kids– resources and services to which they are entitled. The loss of millions of dollars in state aid will only serve to widen the educational gap," he said.
The Guardian Academy is one of 15 charter school applications under consideration statewide, and only one of two in Westchester. The other is in Mount Vernon.
Parent and city resident Mike Morey questioned the motives behind the Peekskill charter school application.
"On top of being a duplication of school services, I think what you're seeing is someone who unfortunately lost their parochial school locally (Assumption), which the Archdiocese decided to no longer fund," he said. "I believe the entire purpose of this application is to find a tax paying tenant for a vacant piece of real estate at a local church."
Audrey Warn, a Peekskill native, is the lead applicant seeking the creation of the charter school. She is a mother of three, serves as an Advancement Director for Assumption School and Church, and is a past president of Assumption School's parent association. Warn was among the speakers Wednesday night and said the Guardian Academy Charter School would not divert funding from the district.
"Of the approximately $26,000 Peekskill spends to educate a child, only $16,000 go to the charter. Also, if a certain percentage of children enroll in the charter school, the district receives funds in the form of transitional aid," she noted.
Warn also said the charter school would give parents a choice. "Conservative estimates indicate there are at least 250 students leaving Peekskill every day to seek other educational alternatives. No funds can be recouped there," Warn said.
MaryAnn McCarra-Fitzpatrick, who has two sons in the school district, said, "My husband and I moved to this community in part, for the schools. We do not wish to see class sizes go up while our property values go down. Assumption cannot seek to balance their budget on the backs of my sons and their classmates. It is not right or just."
Peekskill Mayor Frank Catalina, who originally supported the Guardian Academy and was widely criticized at a recent Common Council meeting, said he has since changed his mind.
"I think there's a place in society for charter schools, but I've come to the conclusion that Peekskill is not one of those places," he said.
The public hearing was videotaped. A copy will be sent to the New York State Education Charter School office along with written transcripts submitted for the record. Residents have until October 31 to submit their comments in support or in opposition to the proposed Guardian Academy Charter School. Written comments may be submitted to charterschools@mail.nysed.gov or to Susan Megna, Charter School Office – 5N EB Mezzanine, 89 Washington Avenue, Albany, NY 12234.
A decision by the New York State Board of Regents is expected by mid-November.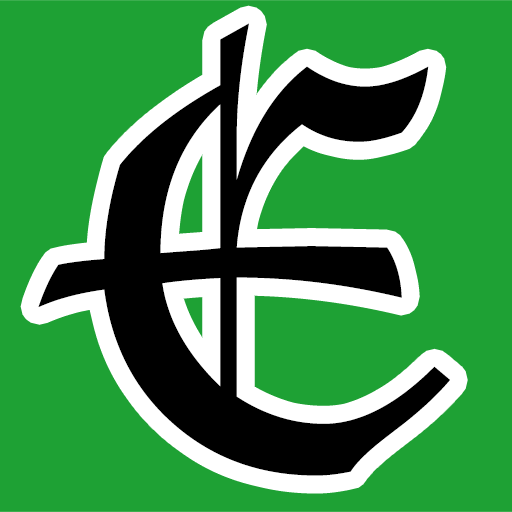 Examiner Media – Keeping you informed with professionally-reported local news, features, and sports coverage.