News Based on facts, either observed and verified directly by the reporter, or reported and verified from knowledgeable sources.
How We Can All Live a Meaningful Life Without Going to the Gym
We are part of The Trust Project
"There is something infantile in the presumption that somebody else has a responsibility to give your life meaning and point? The truly adult view, by contrast, is that our life is as meaningful, as full and as wonderful as we choose to make it."
Richard Dawkins
By Richard Cirulli
Spring is a season of rebirth. Suddenly, after a dismal winter, we find trees and flowers in bloom. The days are longer and filled with a refreshing and scented breeze.
This is a well-needed respite from navigating two years of COVID that has taken its toll on us physically and mentally.
Spring is also the time when we become more conscious of those additional ounces of weight we put on over the long winter, where we find ourselves back at the gym to work those "ounces" and inches away. And we can buy all those miracle creams to wash away our wrinkles of time, not to mention the pills and gadgets claiming to make us look and feel younger.
We often forget that our birth certificate doesn't lie. All we need to do is look ourselves in the mirror to stare at our grimace as we have the epiphany that we have a bad case of the butwhatifits, the uneasy feeling of realizing that maybe despite all our effort and work we might have actually had it all wrong.
Basically, the whole thing you built your whole life around is stacked on a faulty premise. It's that queasy feeling that you will never get your life project right.
We all know that exercise is good for us and should be a part of our weekly routine. We should spend an equal amount of time working on our interior self – the existential treadmill – to ask ourself if we are living our life solely to achieve validation from our friends and peers at the expense of our interior self-happiness?
Children do not have a monopoly on peer pressure. Are we equally narcissistic inside and out? Do we find our happiness in the eyes of others and following the herd while failing to grow into the best person we can be?
The ancient stoics believed when we stop growing, we start dying, making us more vulnerable to the swings of fate. Some existentialists believe we should love our fate – Amor fati! – though we at times need to make the right choices to impact our fate, to some degree, for the better.
"Man cannot endure his own littleness unless he can translate it into meaningfulness on the largest possible level."
Ernest Becker
Our jobs and professions are central to maintain our sustenance, and often times a sign of where we stand in the hierarchy of life. This may satisfy our physical needs and external character, though it often fails to appease our interior mental health.
Many of us have found ourselves in good paying professional jobs with benefits and bonuses, though over time we find ourselves becoming jaded, cynical and bored with our jobs, placing our internal self to living in a xeric state of regrets as we age. Basically, finding ourselves with a terminal case of butwhatifits.
For some, author included, many respect their job while viewing it more as a side hustle rather than the center of our life. Yes, life exists beyond our cramped cubicles that seem to mock our credentials and knowledge. Our philosophies of life should not be regulated to scraps of time between our job and other obligations.
We all know people who have prepared themselves financially for their retirements while neglecting to plan for it mentally, never spending much time on the existential treadmill to plan for their next project. They become angry and alienated in retirement by believing they no longer have a purpose in life.
I was first introduced to existentialism by reading the works of Soren Kierkegaard while taking the train into the city in my 20s. That influenced me to look at my profession as a side gig in life. Since that time, I have spent much time on the existential treadmill to forecast my life project. I became a professional student, spending much time with my young family at the time while also planning for retirement financially and making the plans to live out my senior years as an artist, author and playwright. Now I live a rewarding life free of the constraints of a job with snarly bosses, making new and interesting friends in my long-planned new career.
I'm indebted to Kierkegaard who set me upon the existential treadmill that offered me a prescription that would afford me a life that is as meaningful, as full and as wonderful as I choose to make it. And, to boot, I don't have to get sweaty at a gym.
Be well. Be safe. Be happy. Be nice. Amor fati!
Dr. Richard Cirulli is a published author, playwright and retired professor. His body of works can be viewed at www.demitasseplayers.com. He looks forward to your comments and can be reached at profcirulli@optonline.net.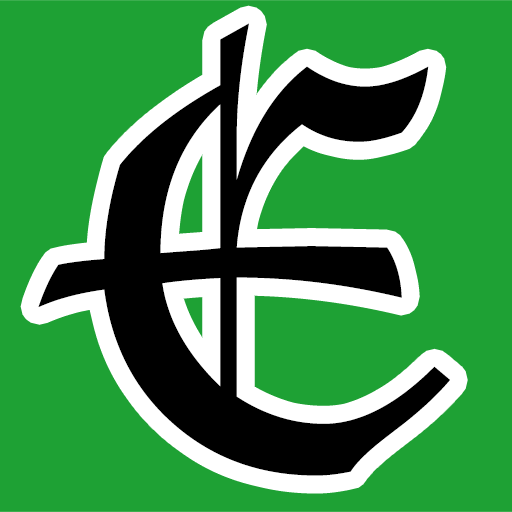 Examiner Media – Keeping you informed with professionally-reported local news, features, and sports coverage.