Hotel Tax in Southeast Sought to Prove Point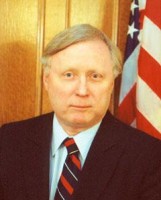 Supervisor Says Town Won't Realize Certain Revenues from Proposed Project
Southeast Town Supervisor Tony Hay said at last week's town board meeting that his proposal to seek approval from the state legislature for a town-levied hotel occupancy tax was not an effort to actually impose the tax, but was meant to prove that such a tax would never get the OK from state legislators.
Hay said he was motivated to seek a decision from the state legislature regarding a local hotel tax after a recent presentation by the representatives of the developer who is proposing to build the hotel-retail Crossroads project on Route 312.
In that presentation, it was cited that one of the benefits of the project would be significant revenues generated for the town if there was a hotel occupancy tax put into place. The preliminary draft environmental impact statement [pDEIS] currently under review by the town board, Hay said, cited that the town could realize $253,000 annually if the hotel had an annual average occupancy of 75 percent.
"We will know if we are going to get this big pot of gold at the end of the rainbow, or we are not," Hay said.
In the draft resolution he presented to his colleagues, it was stipulated that any revenues generated through a hotel occupancy tax would go directly to the town's highway department to help to pay for the maintenance and repair of town roads.
Hay said that a recent survey of town roads turned up an additional three miles.
"We are now the proud owners of 88 miles of highway and we don't have a penny to fix them," Hay said, noting that it costs $100,000 to repave one mile of road.
Councilwoman Elizabeth Hudak called the proposal "premature" and said she would not be in favor of moving forward on the possibility of establishing a hotel occupancy tax until the final results of the Crossroads project proposal were known.
Hudak was present at a June meeting of the Putnam County Legislature when it approved a similar request to seek approval from the state legislature to levy a hotel occupancy tax that was soon after vetoed by Putnam County Executive MaryEllen Odell.
Citing comments made by Legislator Dan Birmingham at that June meeting, Hudak said she was against the idea of a hotel occupancy tax because it ultimately was a tax on the family and friends of Putnam County residents who would be visiting the area.
Councilman Robert Cullen voiced opposition to the proposal. Councilwoman Lynne Eckhardt said that she understood the reasoning behind the proposal, but had concerns about the impact it might have on small establishments already in existence.
Hay reiterated the thinking behind why he proposed the resolution.
"Part of that sales pitch of [the Crossroads] developer was how much this town was going to make with this hotel occupancy tax….if the Town of Southeast, with Crossroads, does not receive a penny of hotel tax, I don't even know how Crossroads can even begin to move forward. Because that was their biggest sales pitch to the town, was how much revenue it was going to generate for this town," Hay said. "That's why I want to do it now, so I can prove to my fellow board members, we may never see this money that is being promised."
In the end, Hay said he would not move forward on presenting the resolution for a vote and suggested to the other town board members that they attend a county meeting scheduled to take place at 6:30 p.m. on Monday, July 30 when it is expected the topic of potentially levying a hotel occupancy tax on the county level will be discussed again.
The Southeast Town Board will hold a special meeting at 7 p.m. this Thursday, July 19 to further examine and discuss the pDEIS for the Crossroads project.