Hot TV Writer's Career Breaks Bad
Opinion Advocates for ideas and draws conclusions based on the author/producer's interpretation of facts and data.
Review An assessment or critique of a service, product, or creative endeavor such as art, literature or a performance.
We are part of The Trust Project
By Michael Malone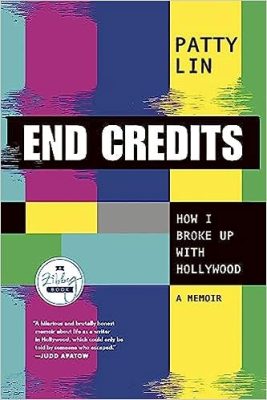 I break from my usual novel reviews to examine a timely non-fiction release, as Patty Lin's "End Credits: How I Broke Up With Hollywood" tells the story of a thriving TV writer who quits the business before it swallows her soul.
Lin got her start on "Late Night with David Letterman," and went on to the writers' rooms at "Friends," "Desperate Housewives" and "Breaking Bad," among other shows. It all began with an internship at 'Letterman,' back when he was on NBC. That turned into a real job, balancing the books on 'Late Night,' but Lin wanted something more creative.
She wrote a couple spec scripts – screenplays for existing shows that serve as tryouts for aspiring writers. This resulted in Lin securing an agent and making the move to Los Angeles.
Her longtime boyfriend Carl and her have, in Hollywood parlance, a meet-cute. He was a page at NBC and was working the information desk at 30 Rock. Lin and her friend asked Carl about tickets to 'Letterman,' and he tells her how to land an internship at the show, then scores her hard-to-get tickets for that night.
A relationship takes root, and Carl becomes an established TV writer whose credits include "Seinfeld."
Patty gets the internship while a student at Cornell, and shares about interacting with Letterman for the first time. She's waiting for an elevator at 30 Rock when the host walks up and stands next to her.
"You smell nice," she tells him. "You smell soapy."
Letterman responds, "That was my nickname in college…Soapy."
After she moves to Los Angeles, Lin gets a staff job at a CBS drama called "Martial Law," then moves to "Friends." That's not an ideal fit, because she was more of a drama writer than a comedy one. She recalls the show's stars, at table reads, being not all that nice.
Then it's a short-lived drama called "Citizen Baines," before Lin joins "Freaks and Geeks." 'Freaks' is a dream job, with a showrunner, Paul Feig, who's actually nice. Both Feig and Lin grew up in the Midwest in the early '80s. Both love the band Styx.
"Like the show's lead character, Lindsay, I was an honor student and dated a pothead drummer in high school, allowing me to straddle both the freak and geek worlds," she writes. "But I was a geek at heart, just like Paul."
Lin almost cheats on Carl with a teen cast member, Jason Segel, who moved on to bigger jobs, including playing Marshall on "How I Met Your Mother." (Speaking of Styx, there's a memorable scene in 'Freaks' where Segel's character Nick serenades Lindsay with a version of Styx's "Lady" that caused a major cringe from her, and will from you if you check it out on YouTube.)
"Freaks and Geeks" only lasts 18 episodes, and Lin is on the move once again.
She has lunch with Diane Keaton and pitches HBO a Keaton project called "Trophy Wives." She pitches another show, called "Bridge & Tunnel," about a Jersey girl in New York City. Neither sees the light of day. (Years later, Edward Burns of "Brothers McMullen" fame had a bit more success with a series called "Bridge and Tunnel," about young people on Long Island in the '80s.)
Lin goes to the Dominican Republic with Salma Hayek on Sammy Sosa's plane as they develop a project called "Yo!" based on a novel by a Dominican author. They hit it off, but then she's let go.
"My bruised ego kept trying to figure out why she didn't fight to keep me on the project. I started questioning our whole relationship, starting with our weekend of bonding in the Dominican Republic. Was it all fake?" Lin writes.
Lin does land at "Desperate Housewives" and then "Breaking Bad." At every job except "Freaks and Geeks," Lin dislikes the showrunner and finds other writers room denizens to be mean.
She is the rare female in the writers' room, and the even more rare Asian-American.
After Lin is let go at "Breaking Bad," she is fried. Her relationship with Carl is dead. Her parents don't exactly understand the peculiar career their daughter has chosen. Therapy helps, but Lin is headed toward serious burnout.
So she quits the business at 38, and sets out to fix her banged-up life.
Lin names a lot of names in the book. Wunderkind producer Ben Silverman hits on her on the Dominican Republic trip.
"I could still feel his attempted kiss lingering on my skin, and I wondered if we were going to talk about it," she writes.
Judd Apatow is a decent guy. "Breaking Bad" boss Vince Gilligan is self-absorbed. As the writers' strike happens – not the current one but the one back in 2007 – Gilligan drops the ball.
"It didn't surprise me that he never called a meeting with the staff, because from what I could see, all he cared about was his show," she writes. "Not the people who worked on it."
Lin has changed some names. Carl's moniker, for one, seems to be made up. He's not a very caring boyfriend.
"They know who they are," she writes of the name changes in an author's note.
The book comes out Aug. 29. There aren't many reviews, but Kirkus gave it a lukewarm one.
"There's nothing groundbreaking here, but the book is heartfelt and candid," it says.
With 20 people rating it at press time, "End Credits" has a glittering 4.55 out of 5 on GoodReads.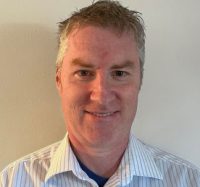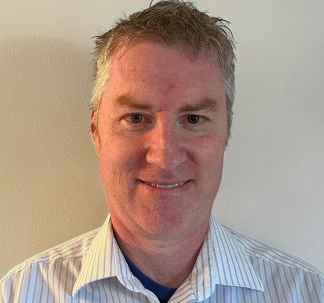 I give it a 4. Lin's writing goes down easy, and she offers a unique perspective, being both a Hollywood insider and outsider all at once. She provides stark testimony of just what it was like to be in a Hollywood writers room before MeToo, before there was any hint of interpersonal sensitivity. Back when the jerks who ran TV were truly jerks.
Journalist Michael Malone lives in Hawthorne with his wife and two children.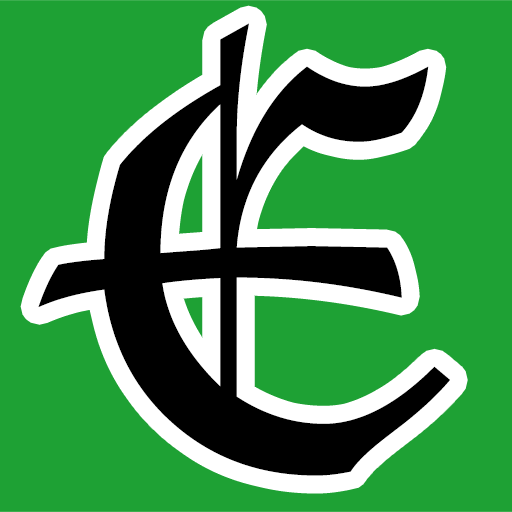 Examiner Media – Keeping you informed with professionally-reported local news, features, and sports coverage.