Home Guru: Many Options to Compare When Looking for House Siding
We are part of The Trust Project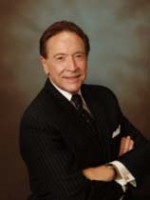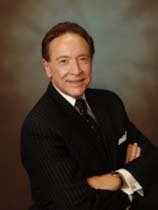 By Bill Primavera – When the opportunity comes to choose the "skin" of a house – the siding – whether for new construction or re-surfacing, you might think that the main factor would be personal preference for its look. But there are other important matters to consider, namely its cost, energy efficiency, ease of maintenance and impact on home resale value.
Whether it's brick, stone, wood siding, stucco, vinyl or fiber cement (also known as Hardie board, named after its inventor) or a combination of two or more of those possibilities, our approach to new siding demands some study, especially since there are so many options from which to choose.
Our choices today might further be influenced by the region of the country where we live, the neighborhood of our youth or a certain ideal.
I remember that when my family moved from a brick row home in Philadelphia to the south, my parents sought a brick home simply because that was what they were used to. When they were told, however, that their new home was merely "brick veneer," they somehow felt cheated. Having attended college in Williamsburg, I somehow always envisioned that I'd someday own a colonial with clapboard siding.
If we were all to choose on the basis of aesthetics alone, I suspect that we might select regular wood siding, which is the first siding from our nation's earliest days, but it's too expensive to maintain. Underneath an additional layer of composition shingle on my 1734 home, I was thrilled to discover those thick original clapboards with remnants of its first paint job in red, probably the combination of milk and oxblood.
Today, for most of us, the main choices for exterior siding are either vinyl or fiber cement. A comparison of the two options show benefits and downsides.
Vinyl siding is made primarily from PVC, a rigid plastic material, and is attached to the exterior in a way that allows it to expand and contract with changing temperatures.
Fiber cement siding is made from a mix of wood pulp and Portland cement that's formed into long boards or shingles and is attached directly to the structure with nails. It is a popular choice because of its ability to withstand extreme weather conditions and holds paint for extended periods of time. It can be painted or stained, but it can also be ordered pre-painted in a range of colors.
As for maintenance, vinyl siding has advantages. When fiber-cement is installed, it needs to be caulked and painted (unless you opt for the pre-painted version), unlike vinyl siding, which needs no additional work before or after installation. Long term, fiber cement needs to be painted periodically and caulking in the joints must be maintained to avoid water intrusion.
Vinyl siding, on the other hand, just needs a power wash periodically, or for DIYers, a spray with a garden hose and some soapy water suffices to retain its vibrant look.
There are some other variables to consider. Some of the lesser quality vinyl products can fade with time, while the color of better quality products is more enduring and virtually impervious to chips and cracks. That's not the case for fiber cement, which is so rigid that it can crack during the installation process and after it is attached.
In my own case, I found that after a few years, some areas of my fiber cement board, which had been behind my downspout and hit repeatedly by rainwater, literally flaked away and needed to be replaced.
As for energy efficiency, fiber cement board has a low rating but is more eco-friendly, while vinyl can be purchased with insulation attached.
From a durability and maintenance standpoint, fiber cement board comes with a 30- to 50-year warranty, and needs to be painted every five to 10 years. A positive is that its color can be changed. Vinyl comes with a 25-year warranty but can't be painted, so the homeowner is stuck with the same color for its lifetime. And, if damaged, vinyl must be replaced.
Considering cost and installation, there is a vast difference between the two products. The installed cost of vinyl siding is, on average, at least a third less expensive than fiber cement. Fiber cement is heavy, requiring special cutters and specialists to install.
In addition to saving on the initial cost of purchasing and installing vinyl siding, money is saved over its lifetime because it needs no painting or re-caulking.
As one would expect, and as confirmed by Mary and Robert Sniffen, proprietors of Miracle Home Improvements in Croton-on-Hudson, vinyl sells twice as much as cement-fiber, "mainly because of the cost factor," Mary Sniffen said.
To learn more about home siding, Miracle Home Improvements can be reached at 914-271-9119.
Bill Primavera is a Realtor® associated with William Raveis Real Estate and Founder of Primavera Public Relations, Inc. (www.PrimaveraPR.com). His real estate site is www.PrimaveraRealEstate.com, and his blog is www.TheHomeGuru.com. To engage the services of The Home Guru to market your home for sale, call 914-522-2076.