Home Guru: Joys of a Realtor's Life, from Babies to Restaurant Reviews
We are part of The Trust Project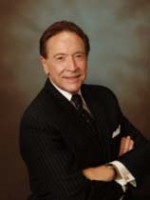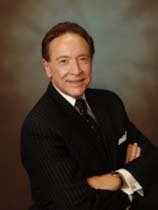 By Bill Primavera – At a rough period in my life as a publicist, my regular line of work, I got involved in real estate. It turned out to be the best thing that ever happened to me.
You see, realtors don't just sell houses and commercial properties made of wood, steel, plaster and brick. We are in the business of serving people's basic needs while helping them realize their dreams. All kinds of unexpected things can spring from that.
Last year I sold a commercial property on busy Route 202 on the Yorktown-Cortlandt border. It had housed a furniture store for babies and young kids and, interestingly enough, I had written a column about child safety around the house, relying on the expertise of the store owner. He and I hit it off, and a while later, he decided to sell his building and gave me the listing.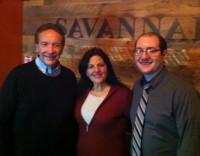 The purchaser was a well-established restaurant family in the region, Gina and Paul DiPaterio and their son, Paul, Jr., much beloved for their Italian restaurants, Little Sorrento in Yorktown Heights and Piazza Roma in Cortlandt Manor. Their new venture was a quizzical surprise to everyone when we first heard the plan: a restaurant to be called Savannah Southern House.
I'm a Southern boy who grew up in Virginia and as a publicist have had the pleasure of representing some of the South's great restaurants, including Commander's Palace in New Orleans.
But where did the DiPaterios get such a notion, I wondered? When asked, Paul, Jr., said the inspiration came from a southern-themed restaurant they frequented for many years on vacation in Mount Pleasant, N.J.
So, here's a first: A real estate columnist writing a restaurant review. Why not? I spent most of my professional life promoting restaurants, including those at the Culinary Institute where I was once director of public relations. So as a public service to anyone who loves food as much as their homes, The Home Guru advises: Run, don't walk, to Savannah Southern House.
From the moment you walk in the door you'll be embraced by hospitality you haven't experienced since that time you whistled Dixie someplace in the deep South. And if you're one who loves the camaraderie found at a great bar, you'll find it here. But get yourself to that dining room table to experience the talent of Chef Sean Lyons, transported from North Carolina for his turn here.
From what I understand, the mainstay fried chicken had a rough first few days when using a gluten free flour that tended to burn too quickly, but rebounded with a crust that is now as finger licking good as any I've ever tasted for both crispiness and flavor. Colonel Sanders move over. The chicken itself was perfection for moistness and tenderness.
The second entrée we tried was the pulled pork with bacon bourbon sauce, the sweeter variety that you'd find in the Carolinas, by far my preference. I'm dashing back soon to try those particular dishes that called my name: chicken biscuit pie, baby back ribs, shrimp and grits (with parm, if you please) and the chicken biscuit pie.
The two side dishes that made me want to "slap my grandma" (yes, that's what we say down south) were the sweet potato casserole and the collard greens with ham. Normally, I hate collard greens.
There are those little southern oddities that any Yankee should try for the fun of it like the fried green tomatoes and the fried pickles that you probably won't want more than one of, so share.
For dessert, choose the apple pie in a jar, which is better than you know, from the crust to just the right gooeyness inside. When the check arrived we were surprised to find that, indulgent as we were, we spent only $30 each.
You may think I'm crazy, but as the realtor who listed this property, I feel that I have some connection with every customer who enjoys this special restaurant, so can you understand why I enjoy being a realtor so much?
If any reader is thinking about a change of career to real estate, give me a call about joining The Home Guru Team. And if you're thinking about a great meal with a deep southern accent, Savannah Southern House is located at 3901 Crompond Rd. (Route 202), near the corner of Lexington Avenue. It can be reached at 914-736-1203. No reservations are accepted, so just go.
Bill Primavera is a Realtor® associated with William Raveis Real Estate and Founder of Primavera Public Relations, Inc., the longest running public relations agency in Westchester (www.PrimaveraPR.com), specializing in lifestyles, real estate and development. His real estate site is: www.PrimaveraRealEstate.com and his blog is: www.TheHomeGuru.com.  To engage the services of The Home Guru and his team to market your home for sale, call 914-522-2076.