Home Guru: How Homeowners Feel About (or Fear) Maintenance Needs
We are part of The Trust Project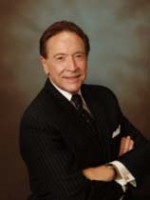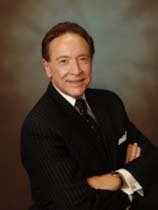 By Bill Primavera
 According to a survey just released by ServiceMaster, it is reported that a whopping 92 percent of homeowners feel unprepared to address home maintenance needs. How could that be, I wondered? With all the DIY resources we have on television and online, and especially if we're young homeowners, surely we feel more fortified than that with the tasks of maintenance at hand in owning a home. And if we're not handy ourselves, what about Angie's List and HomeAdvisor for professional help?
But ServiceMaster – the company that includes such well-recognized brands as American Home Shield, Merry Maids and Terminix  – has released its findings with some confidence, surprising as they may seem.
Conducted among nearly 2,000 adult homeowners and prospective homeowners, the survey indicates that more than half (58 percent) of homeowners and prospective homeowners surveyed say they feel unprepared to address home maintenance needs and 54 percent say they are not very knowledgeable about them.
The survey found that there has been an average of four home maintenance service calls homeowners have made over five years, spending an average total of $2,202.
The survey further shows that most consumers (83 percent) say it would be useful to have one resource to help with multiple home maintenance needs.
As for the most onerous tasks, homeowners feel least prepared to tackle HVAC maintenance, and also unprepared to handle structural repair due to weather damage.
Two-fifths (41 percent) of homeowners and prospective homeowners say they wouldn't know who to call if they had a home maintenance need in the next three months.
When buying a home, most people think first about the financial responsibility and don't always calculate the time, labor and expense that maintenance of the home also requires.
It can be overwhelming to think about all the various tasks involved with just one years of home maintenance. While much of it can be done on one's own, which I did when I was younger, it gets to the point where it's more practical in later years to have the pros come in and do it.
I can understand the prospect of going into panic mode as a first time home buyer. How well I remember my first day in my new, old home when there was a thunderous rainstorm and the roof leaked. My first call was to a roofer and a new roof was my first major expense. That was in the day before the internet and I had to rely on the yellow pages and neighbors' recommendations in the absence of Google, Angie's List and HomeAdvisor.
I first learned of the ServiceMaster survey from a blurb in USA Today with the title "It Takes a Village to Maintain a Home," and I reflected on all of the maintenance providers I've collected and relied upon through the years of home ownership, and those that I've written about and recommended to readers of this column who have called in.
Below is a list of suppliers I find that I've recommended most frequently.
FLOORING: Absolute Flooring of Yorktown, 914-245-0225, www.absoluteflooring.com,
1735 Front St., Yktwn. Hts. When it came time to replace my kitchen floor, owners Mary
and son Bryan Fellbusch treated me like family and gave me the best installation job imaginable.
Diane Darby in the showroom is terrific for info!
CABINETRY & WOODWORKING: Woodtronics, 914-962-5205. Jan Efraimsen's cabinetry work is magnificent.
CONTRACTOR: Franzoso Contracting, 914-271-4572, whether for windows, siding,
roofing or the big contracting jobs, is the home improvement source of distinction.
ELECTRICIAN: P&K Electric, 914-962-3581. Pete and Ken take good care of me in
my offices and at my home. 24-hour emergency service too.
FENCING: Tony Campanella, Campanella Fencing, 845-628-2200, www.campanellafence.
com. The consummate fencer.
INSURANCE: Albert J. Chapman Agency, Inc., Bob Chapman, 914-962-5778, www.albertjchapman.com. He's a second generation insurer and the most attentive provider I've ever encountered!
LANDSCAPING/LAWN MAINTENANCE: Martino Landscape Contractors, Inc., 914-962-0757. The Martino family got to know my property and, true to their slogan, take care of it as if it were they own.
LANDSCAPER/SNOW REMOVAL: Fitz's Landscaping, John Fitzpatrick, 914-618-
1549, www.fitz-landscape.com. Rely on John for total landscaping design as well as lawn maintenance needs.
MOLD REMEDIATION: Oxygen Sanitizing Systems, 877-224-3080, www.newindoorair.
com. When my office library was attacked by mold, owner Valerie Maziarz brought this
wonderful service to my rescue.
PAINTER: Joe Pascarelli, 914-330-3889. "Fireman Joe" not only paints inside and out but can also tell you about fire safety at home and check your smoke detectors!
PLUMBER: Goldberg Plumbing & Heating, 914-962-3498, www.goldbergplumbing.com.
Dave Goldberg may say he's retired, but he still drives out when there is an emergency! His son-in-law Doug Marr is "The Plumbing Guru" now.
Bill Primavera is a Realtor® associated with William Raveis Real Estate and Founder of Primavera Public Relations, Inc. (www.PrimaveraPR.com). His real estate site is www.PrimaveraRealEstate.com, and his blog is www.TheHomeGuru.com. To engage the services of The Home Guru to market your home for sale, call (914) 522-2076.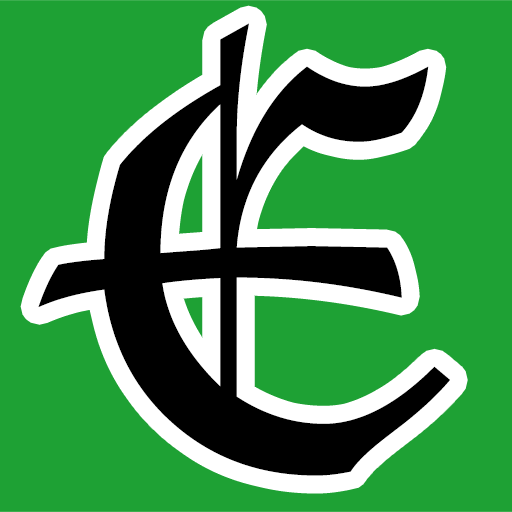 Examiner Media – Keeping you informed with professionally-reported local news, features, and sports coverage.