Home Guru: Be Careful, the Holidays are When Accidents Happen Most
We are part of The Trust Project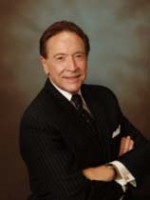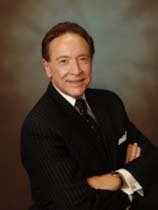 By Bill Primavera
During the holiday season when there is more festive activity around the house, there is also more risk of accidents that can cause harm to ourselves and damage our homes than at any other time of year.
I was reminded of this just the other evening when my wife Margaret and I were decorating our tree. I had already gone through the ritual of attaching the three sections of the artificial tree to the base, strung the electric lights and together we were hanging the ornaments. Our tree ornaments consist mainly of those we've made ourselves through the years and those constructed with Styrofoam balls covered with ribbons and decorated with baubles and beads.
Those we've purchased are mainly of blown and pressed glass, some quite large and heavy. My wife, who was barefoot, was hanging one of those, a large green pressed glass piece shaped like a pine cone and seemingly weighing more than a pound, when it dislodged from its hanging device and plummeted like a torpedo and landed squarely on her toes. She yelled out, and in no time the little toe on her right foot was black and blue.
Before this mishap, my wife had asked me what my column was to be about this week, and I had suggested that it might be a fair warning to readers that more accidents happen in and around the home during the holidays.
An estimated 13,000 injuries requiring visits to the emergency room occur each year around the holidays, according to the U.S. Consumer Product Safety Commission. The National Fire Protection Association (NFPA) reported 40 percent of deaths from home fires occur during the brief period between December and February. We also know that Christmas tree fires result in $17.5 million of property damage annually.
Let's focus on accidents that can come about while decorating and observing the holidays.
If you buy a live Christmas tree, test it to make sure it isn't dried out, which is a fire hazard. This is done by hitting the tree trunk against the ground. If a lot of needles fall off, keep searching for a healthier tree. The trunk should be sticky to the touch. When you get it home, cut off about two inches from the bottom at an angle. Fill the tree stand with water and keep it full every day.
Display the tree away from a heat source, such as a furnace or fireplace, and keep it away from doorways and main traffic areas. Live trees should not be left up longer than two weeks. Be aware that some artificial trees can also burn so check them for flammability and follow accompanying safety precautions.
To prevent an accidental tree fire, check holiday lights and extension cords for frayed or damaged cords and discard any damaged lighting strings. Do not attempt to tape or repair cords. Never link more than three strands of lights together, and always plug the lights into an extension cord before plugging into a wall outlet.
Another safety tip to consider is the age of your decorations. If you've had them for many years, it might be time to invest in a newer, safer set. Before regulations in the late 1970s, items such as tinsel, artificial icicles, glitter and painted figures often contained dangerous levels of lead, chromium and even arsenic. Angel hair (artificial snow) contained glass filings and some brands were even comprised of asbestos fibers.
Candles can also cause house fires, so you might want to think twice about leaving any room where one or more is aflame. During a five-year period, the NFPA reported that there were an average of 10,630 fires in the U.S. started by candles. More than half of them start because they were left too close to flammable items.
Candles should always be kept at least 12 inches away from anything that can burn. Other causes of candle fires include leaving them unattended in a room, someone simply bumping a table they're sitting on or pets brushing against them.
There are more candle fires in December and January, with the top three days being Christmas Eve, Christmas Day and New Year's Day.
Here's a final note that I hadn't thought of until last year when I had a close call concerning the disposal of wrapping paper: when opening presents, dispose of wrapping paper in a garbage receptacle. Never throw it in a fireplace. That can result in sparks that can trigger a larger fire within the home.
Have a happy and safe holiday season!
Bill Primavera is a Realtor® associated with William Raveis Real Estate and Founder of Primavera Public Relations, Inc., the longest running public relations agency in Westchester (www.PrimaveraPR.com). His real estate site is www.PrimaveraRealEstate.com, and his blog is www.TheHomeGuru.com. To engage the services of The Home Guru to market your home for sale, call 914-522-2076.