Home Guru: All Sorts of Things Can Hang from the Ceiling, But Carefully Please
We are part of The Trust Project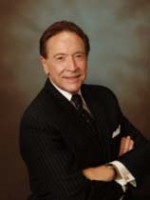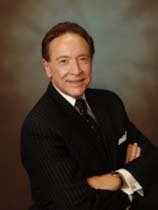 As told to me, it was a LMAO kind of story that may get lost in translation when cleaned up, but I'm assured first hand it's true.
A woman who owned a condo was in bed for the very first time with a new boyfriend when suddenly the ceiling fan light disengaged from its mooring and plunged down, hitting the poor fellow squarely in the behind at the most critical moment imaginable. He screamed out, but the woman was uncertain whether the scream was in ecstasy or in pain.
It seemed not to matter as the relationship continued to marriage. But that's not the end of the story.
After the ceiling fan light had been removed from the bedroom, not to be replaced, the couple was having dinner one evening when suddenly the tiffany-style light fixture above the table in the eat-in kitchen plummeted down, again hitting the guy, this time in the hand. What are the chances?
In the case of the bedroom ceiling fan, the action of the fan had loosened the screws that held it to its ceiling box. When the kitchen fixture fell, it seems that the holding box was defective.
When the couple decided it was time to buy another dwelling, this time a single-family home, the one they selected didn't offer a single chandelier as an amenity.
My wife Margaret and I have had our own experience with falling missiles from the ceiling when her mother had her 50th wedding anniversary, and it affected us for the rest of our lives. We were in the ballroom where the event took place and Margaret was seated on a raised dais with the family. Without warning, a large, recessed high hat fixture almost directly above her head plunged down and landed on the table between her and her uncle with a horrible, ear-splitting crash. It certainly did put a damper on the evening.
Ever since that time, wherever we go together, we look above and see if we are seated under any kind of fixture and, if we are, we either move if we can or make a mental notation just in case we have to make a dash for it. It's neurotic, I know, or is it?
For the less threatening creative things that we can hang from our ceilings at home (just think you don't have to dust under such things), make sure that you're securing them properly.
To hang things securely, always check your walls and ceiling for electrical wires or pipes that can be damaged by drilling and can cost you money in repairs.
There are two basic types of mechanisms to secure objects safely to a ceiling or wall. A plaster anchor is an insert designed for hanging objects from walls, either plaster or drywall, by using pressure to keep the screw in place. To install, you simply drill a hole into the wall based on the size of the anchor and push the anchor into the hole.
Next, you take a screw and drill it into the hole in the anchor, allowing it to protrude slightly to hang your desired object. Plastic anchors are effective because they expand once inside the wall and hold everything in place with pressure.
A toggle/snap bolt is used to hang objects from plaster/drywall safely using pressure. The bolt works by having two spring-loaded arms that go onto the screw. After drilling a hole where you want the bolt to go, you slide it in, and once inside, the arms will spring open and allow you to pull on the screw. You then take a screwdriver or drill gun and tighten the bolt until it locks in place.
Once you have a secure anchor in place, the sky's the limit in how creatively you can approach hanging either utilitarian fixtures or art. Typically we go for lighting fixtures or plants, tapestries, mobiles, stabiles or mirrors attached directly to the ceiling. I remember once visiting a home where the owner was a stained glass artist and there were pieces of her work hung in front of most of her windows. Or, how about statuary, perhaps supported by more than one wire?
Having had my home and office feng shui'd recently, it was suggested that I hang crystals from certain corners in both. Margaret would have none of it at home, but I did sneak one, now hanging from the ceiling of my home office, concealed by an apron facing into my great room. I suppose I'm busted here by the revelation, but good sport that she is, Margaret has always let me get away with little things she might not agree with. I make up for it where I can, like bringing home and arranging that weekly bouquet of fresh flowers, romantic devil that I am.
Bill Primavera is a Realtor® associated with William Raveis Real Estate and Founder of Primavera Public Relations, Inc., the longest running public relations agency in Westchester (www.PrimaveraPR.com). His real estate site is www.PrimaveraRealEstate.com, and his blog is www.TheHomeGuru.com. To engage the services of The Home Guru and his team to market your home for sale, call 914-522-2076.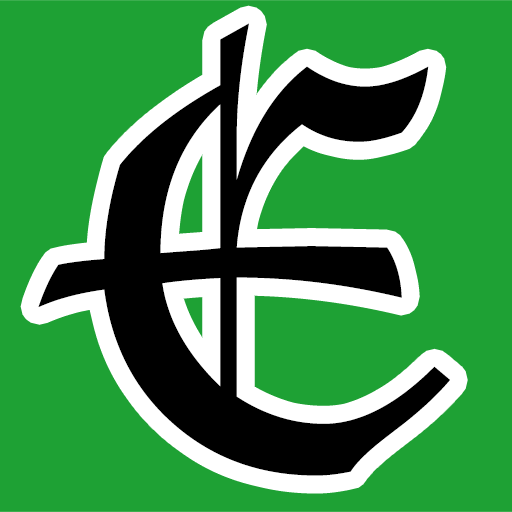 Examiner Media – Keeping you informed with professionally-reported local news, features, and sports coverage.