We are part of The Trust Project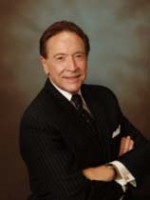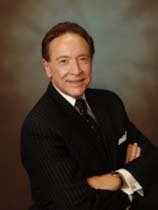 Do you remember the story of Chicken Little, the fable in which the central phrase is "The sky is falling?" Normally we apply the phrase to people who manage to incite an unreasonable fear in others.
Recently, I was told about a prospective homebuyer who had the heck scared out of her by the way a home inspector communicated a flaw in her house. Instead of pointing out that an old house had experienced "settling" through the years, as all homes do, he said the house was "sinking," as though it was the Titanic, poised to be swallowed up.
As I understand it, he may have neglected to point out to the buyer that while indeed there had been settling, it had been addressed with pressure-treated crossbeams and steel lally columns in the basement that resulted in the house having been stabilized to a much greater degree than most new homes. Nevertheless, the prospective buyer became very alarmed by his terminology.
I found it interesting that just the week before, another inspector, Matt Albano of True View Home Inspections, found the same remedial system employed in a 1700s house for which I'm representing the buyer. Despite its age and a past settling problem, the house was structurally sound because the owner had taken the right steps in securing it.
Bad news about a home's condition is never good to hear, whether a prospect is seeking to buy it or an owner is preparing to address suspected problems. In either case, most contractors and inspectors with whom I've worked consider it important to have a good "bedside manner" in providing all the information without having their clients feel that the problem is terminal.
"When I find a problem with a house, I think about how to tell the buyer without creating undue alarm," said Dale Robin, an inspector with whom I've worked frequently. "The best way is to tell them clearly what it involves and, at the same time, let them know what it would take to correct the problem. Sometimes that involves suggesting that they talk to specialists for certain problems, for instance, or suggesting that they talk to a contractor."
In other words, Robin suggests providing useful information without going for the dramatic impact.
Matt Albano agreed. "Unfortunately I have to be the bearer of bad news, and whether it's minor or major, I do have to disclose full information to my clients," he said. "However, any problem can be fixed. And the best way to avoid fear in a buyer is to tell them how best to fix the problem."
What is the basic purpose of a home inspection anyway? According to the American Society of Home Inspectors (ASHI), it is simply an "objective" visual examination of the physical structure and systems of a house, from the roof to the foundation. The inspector's report will cover the condition of the home's heating system, central air conditioning, interior plumbing, electrical systems, the roof, attic, visible insulation, walls, ceilings, floors, windows and doors, the foundation, basement and structural components.
The main reason for doing one is to minimize any surprises and unexpected difficulties with either newly constructed or existing houses. That includes the need for major repairs or builder oversights as well as what is needed to maintain the house and keep in it good operating condition.
It is critically important that buyers be there for a home inspection because it's like an introduction to a new friend, a relationship that needs nurturing and care to make sure that everyone gets along in the future. I always recommend that buyers follow the inspector with a notepad to ask questions and take notes.
I've never experienced a home inspection where the report was returned with a stamp that says "Absolutely Perfect," so any buyer should expect that there will be certain corrections needed. The next step is to get expert advice on how that would be done and how much it will cost.
And, a little bedside manner, even for Chicken Little, doesn't hurt.
Those seeking consultation about the condition of their house can contact Matt Albano at 914-645-2987 or Dale Robin at 914-456-7718. Neither one will scare you.
Bill Primavera is a residential and commercial Realtor® associated with Coldwell Banker, as well as a publicist and journalist writing regularly as The Home Guru. For questions about home maintenance or to buy or sell a home, he can be emailed at Bill@PrimaveraRealEstate.com or called directly at 914-522-2076.