Home Guru: How To Find a Great Realtor? One May Fall from the Sky!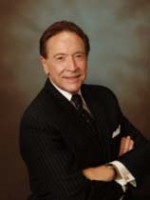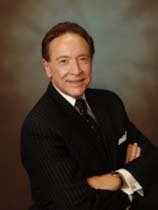 If you are listening to the real estate news right now and agree that it's an ideal time to buy or sell a home, you soon may be looking for a great realtor to help you through the process, and it should be fairly easy to find one. In fact, you may even have to duck one falling from the sky. Seriously.
Consider that Barbara Bodnar, an associate broker at Coldwell Banker in Yorktown Heights where I hang my hat, took to a skydiving gig to demonstrate the more adventurous side of her personality on her website. Teresa McMannus, another realtor in the office, also took to the skies by hiring a plane for an aerial photograph of the community in which she specializes and used it for all of her marketing materials.
The Times reported last week that an upscale realtor in Connecticut is now employing the use of remote-controlled drones to capture dizzying video shots of multimillion dollar estates he represents. I'm sure that agents in my more modestly priced area of upper Westchester would like to distinguish themselves by obliging our clients with the deployment of drones, but that would say goodbye to our commissions.
That doesn't mean that there aren't 1,001 other ways that realtors can't stretch themselves with a heap of creativity and sweat to capture your attention and business by distinguishing themselves in a very crowded field.
Consider this piece an ode to the wonderful folks who work as realtors. You may think that we're competitors, but we're really not. We are each our own special "flavor," appealing in our own special ways, and ultimately, we all end up working together on one side or the other of a transaction. Sure, sometimes we compete for a listing but eventually we end up working as a team to get a house sold, usually one representing the seller and the other the buyer.
The great real estate mogul and television personality Barbara Corcoran said in her autobiography, "go with what you've got" to succeed and we in real estate all take that advice in drawing attention to ourselves to win your favor.
We all start with some basic skill we possess, either innately or from past experience. It might be just in how we network or even our conversational style. A top listing agent at my firm, for instance, is Maureen Connolly who was formerly a flight attendant and, as such, became a master at conversation. Just listening to her when she meets someone new is a master class in breaking the ice. Or, it could be something received in the mail from a realtor like my friend Hallie Sherck who sends newsletters out to her targeted market for direct mail with the consistency of clockwork. It takes a special stamina to have the patience and organizational skills to get that done.
It might be the slogans that realtors use because of their name or areas of specialization. Another friend, Rose Delagi, who is particularly adept at navigating complex, sticky deals, promises that she'll "take the thorns out of your real estate transaction." My buddy, Tom Santore, who specializes in vacant land and construction, takes as his slogan "from the ground up."
My real estate persona is somewhat schizophrenic. When I started in the business, because my last name is the name of a famous Renaissance painting by Botticelli, I used the slogan "Real Estate as a Fine Art." But afterwards, when I fell back on my experience as a journalist/publicist, I began writing for this newspaper as The Home Guru, then created a website, www.TheHomeGuru.com, with a caricature as its mascot. So, I guess I'm showing two sides of my personality: both artsy and cartoonish.
Many realtors don't fret about marketing at all in reaching prospects, but drum up business by rolling up their sleeves, getting on the telephone and calling up expired listings and FISBOS (for sale by owners). That, in my opinion, takes real guts and resilience in the face of possible rejection.
There are even some who will walk up to homeowners' doors, knock and ask if they are planning to sell any time soon. At least this is what some motivational speakers have told their audiences. But whenever I have heard stories like that I wonder how much a death wish those realtors have had. Telling is one thing, doing is another.
So if you get a phone call from a nervous but motivated voice saying "have you thought about selling your home now or anytime in the near or distant future?" give the realtor a chance. It took a lot of guts and determination for her or him to call. Who knows? You may find a great person on the other end of the line who can give you some useful information and help when you're ready to make a move.
Or you might just wait until you try to dodge the next skydiving realtor plunging from the sky.
Bill Primavera is a Residential and Commercial Realtor® associated with Coldwell Banker, as well as a marketer and journalist who writes regularly as The Home Guru. For questions about home maintenance or to discuss with him the purchase or sale of a home, he can be reached directly at 914-522-2076.