Hollowbrook Travel, Putnam Valley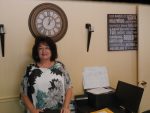 For many folks, going on a vacation can be the highlight of their year, especially with the burden of work and other responsibilities being a daily grind. Diana Cillo of Hollowbrook Travel makes sure those customers looking to get away make the most of it.
Cillo is the owner of Hollowbrook Travel, which offers a complete range of personalized services for those looking to travel inside and outside the United States.
Cillo began as a travel agent in 1991 on a part-time basis and fell in love with it. Then in 1993, she bought Hollow Brook Travel when the owner could no longer run the daily operations due to illness.
Describing her day-to-day tasks, Cillo said the agency has a full inventory of what is available with the airlines. When a client comes in, she sits with them and figures out what they are looking for. Once a plan is put together, Cillo starts booking the trip they want for the best possible prices.
Cillo can help coordinate cruises, leisure travel, and group and tour vacations. She also helps with special occasions, like honeymoons and destination weddings.
Cillo uses price match websites like Expedia or hotel.com so the client is guaranteed to get a comparable price or better. She also has negotiated fares with many airlines to help clients get business or first class seats.
"Really we are a personal shopper," she said.
Cillo estimated that most of her clients come within a 25-mile radius of her shop in Putnam Valley. In some cases, because it is a referral business, there are some clients that she never even sees because of technology.
Cillo said over the span of 28 years of time dedicated to the business, the industry has changed, which has made it harder for any mom and pop business to survive. With so much technology out there, it can be hard to keep pace.
But Cillo believes that the advice, guidance, and expertise she can offer can't be replaced behind a computer screen. It also doesn't cost anything for a client to use a travel agency, Cillo noted.
"You can use 28 years of our knowledge for nothing," she said.
Living in Putnam Valley since 1980, Diana is only a couple of blocks from her business and her children went through the school system. Before she was a travel agent, her main job was raising her three children and she also worked as an assistant for a chiropractor.
Cillo is part of many organizations relevant to her job to stay on top of the industry and has developed personal contacts with many different people in the business.
"We do know a lot," she said.
Naturally, Cillo said she's been trying to do more "bucket list traveling" as she's gotten older. Recently, she went to Israel for the first time in February and in June she landed in the south of France. Next month, she will be traveling to Egypt.
"The world is a little scary, so stepping out of your box to see how people feel versus what TV is telling you," Cillo said.
Hollowbrook Travel is located at 11 Oscawana Lake Road in Putnam Valley and its phone number is  (845) 528-1123. Cillo can also be reached at diana4travel@aol.com.