Holiday Time is Best for Home Enjoyment
We are part of The Trust Project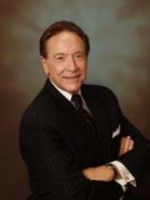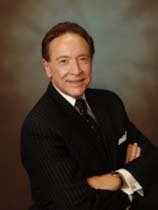 By Bill Primavera – That time between Thanksgiving and New Year's is my favorite time of year as a homeowner.
Others may prefer spring when the garden is waking up, so that they can be spending time outside, or mid- or late-summer when the flower and vegetable gardens are in full bloom, or perhaps the fall when nature's rich colors can take our breath away. But for me, I'm most grateful for my home and the pleasures it affords in the dead of winter.
When I owned my single-family house before moving into a condo, this was the time when, finally, that stubborn grout weed that plagued my property finally went into total remission for the season and the leaves had been raked and composted. My time was suddenly free for neglected chores that might include arranging to have that horrible floor, hidden by a rug for 20 years, refinished or smaller tasks such as gluing on a knob to that antique chest that fell off years ago and repairing all those furniture scratches that had accumulated through the year with Old English Scratch Cover.
By the way, when my wife and I had our antiques shop, Old English Scratch Cover was the single most important item in our bag of tricks to make our furniture inventory look twice as good from the time we bought it at auction until it made its way into our shop.
This year the chores are greatly eased since we acquired our downsized condo. It meant scaling back our possessions to fit less square footage and the elimination of outside chores.
This time between holidays is when my house looks its best with decorations. When I was a student at the College of William & Mary in Williamsburg, Va., I picked up some tricks for wreaths and table centerpieces that I still use today, building on heavy foundations of big pinecones and greens that I always picked up on my own property. Now I leave all that to my wife Margaret and she goes to town with it. Just the smell of the pine throughout the house is dizzying throughout the season. And now my grandson Richie has joined the effort, making wreaths for his Boy Scouts as fundraisers.
I take advantage of the extra days that sneak in among the holidays, like the Friday after Thanksgiving and the days around Christmas and New Year's Day. When others are taking those days off, that's when I get busy around the house.
Of course, my wife has her own agenda both before and after the holidays, preparing for the guests and entertaining. The days before involve shopping while the days after are for cleaning up.
And finally, it's the time of new beginnings as homeowners, when we can usher in the new year with home projects. As I take inventory of the projects I've completed in the last year, such as engaging Jan Efraimsen of Woodtronics Millwork Corp. in Yorktown Heights to design and install the magnificent built-ins in my great room and two bedrooms, I look forward to the work to be done such as decorating the master bedroom.
But first, my focus is on enjoying the day by taking our trusty artificial tree from the storage room and decorating it with ornaments that we've both made and collected over the past 50 years. We center it in front of our unit's Palladian-like window on the fifth floor where passersby can see it, like a beacon welcoming in the holiday season.
It's another opportunity to celebrate new beginnings and once again trying to figure out what Auld Lang Syne means, thinking that you've gotten the gist of it, but forgetting again by the time next year rolls around.
If you're looking for excellent cabinetry work, call Jan Efraimsen at Woodtronics Millwood Corp. at 914-962-5205.
While Bill Primavera has enjoyed a career as a publicist, he is now a Realtor® associated with William Raveis Real Estate, specializing in upper Westchester and Putnam Counties. To engage the services of The Home Guru to market your home for sale, call 914-522-2076.