News Based on facts, either observed and verified directly by the reporter, or reported and verified from knowledgeable sources.
We are part of The Trust Project
Indulge yourself and your guests with these tasty regional provisions that will spice up your holiday table

Good morning! Today is Tuesday, December 7, and you are reading today's section of Examiner+, a digital newsmagazine serving Westchester, Putnam, and the surrounding Hudson Valley.
---
Today's Examiner+ is sponsored by Greca Mediterranean Kitchen+ Bar in White Plains.

---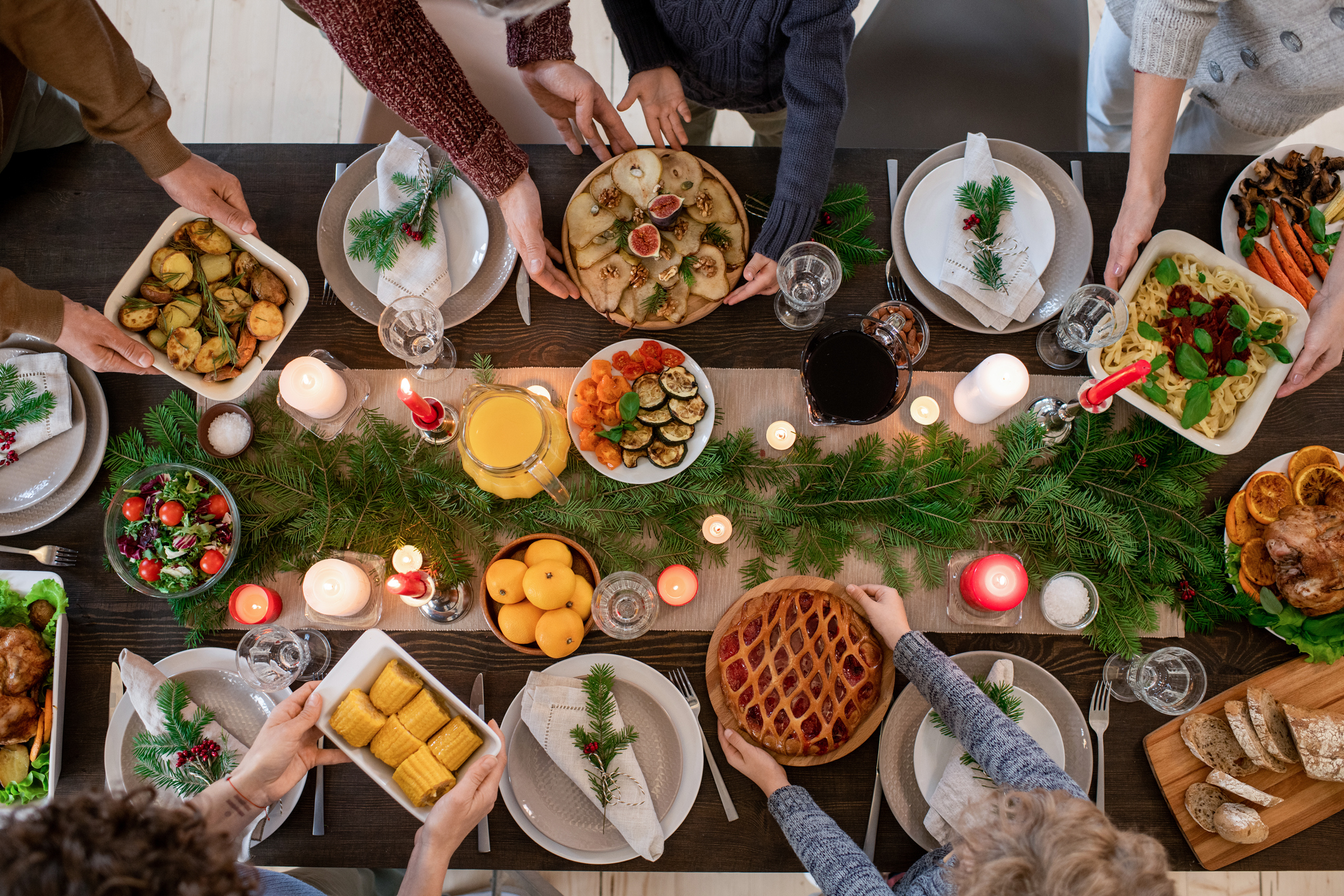 One of my favorite gifts to receive are local provisions; sauces, cheeses, meats, sweets, preserves, etc. Wherever I travel I bring home something edible to remind me of the experience and to share with my friends and family. I believe that the beauty of life is in the "story", the narrative behind every photo, antique, heirloom, and yes, food. I love eating in any ethnic community, tasting authentic cuisine, and bringing some of that "flavor" back home to incorporate into my cooking and entertaining. I think that some of our best memories are centered around food, cooking together, sharing cultures, recipes, and traditions. Here in the Hudson Valley region, with its agrarian roots and craft movement, there is an unending supply of epicurean inspiration. Every table I set for entertaining has at least one interesting addition that sparks discussion and I love finding a treasure while out and about and watching it migrate to a bigger stage. Probably my favorite is Maytag Blue Cheese. If you're reading this, you've likely heard of it and enjoyed it at a New York restaurant. But, for me, this chapter began years ago, in my mom's hometown of Newton, Iowa. Maytag Dairy Farms (www.maytagdairyfarms.com) have been crafting their award-winning blue cheese since 1941. When I was growing up and visiting my grandparents in Newton (much later than 1941!) they would take me to the Dairy Farm for the experience, and it was indeed memorable even though it probably took me decades to appreciate the taste of blue cheese.  Now, I regularly order their cheese, preserves, spreads, and accessories to share with friends and my connection to it makes the conversation around the table that much more robust. And of course, my mom, the infamous non-cook at least appreciates the connection between regional provisions and how that gift can bring meaning and joy to those who will actually use it, often bringing us treats to weave into the tapestry of our tables.  I'm so excited to be able to be back out and about this season, exploring the shops and purveyors of regional treasures to spice up my seasonal table as well as those on my gift list.
Harney & Sons Master Tea Blenders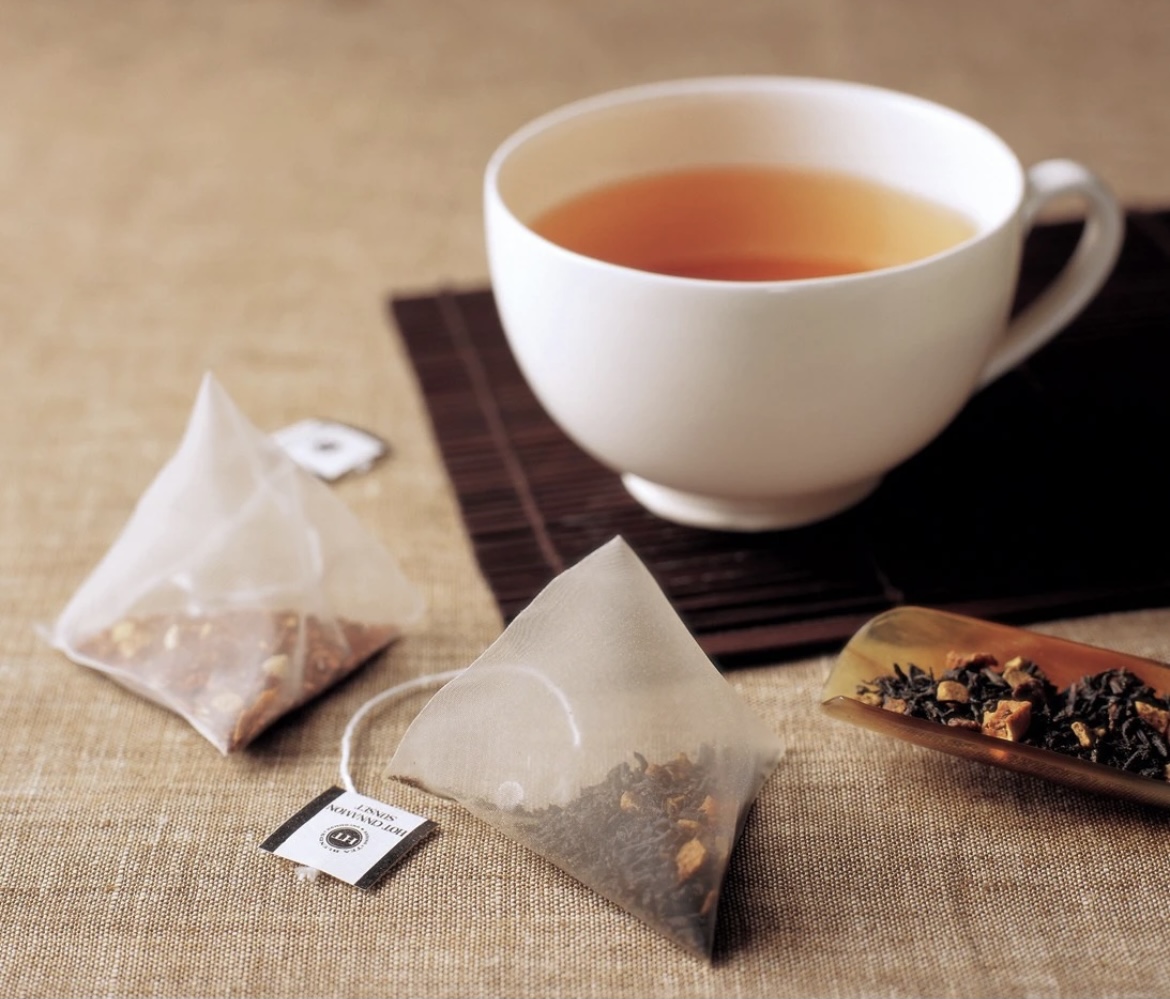 Harney & Sons teas have been a staple in our home for years, and while the teas are sourced around the globe, the company is firmly rooted here in the Hudson Valley.  Known for blending teas locally, their signature tins, and pre-pandemic tea tastings, Harney & Sons, a family affair since 1976 has a tea for every palate and every season. Currently, they feature over 300 varieties of teas. My mom, who honeymooned at the White Hart in the '50s, and a Harney tea fan, was thrilled to learn on a visit a few years ago that they had an eponymous Harney tea, and proudly displays the tin in her home in Iowa. There is a Harney tea blend for every taste, including a sampler chest for those who are new to the brand, and the perfect holiday gift. Harney offers loose-leaf, tea sachets, and tea bags for every level of tea taster. A Harney sampler is a must for your holiday table.
Harney & Sons Fine Teas
13 Main St
Millerton
harney.com
---
Alps Hudson Valley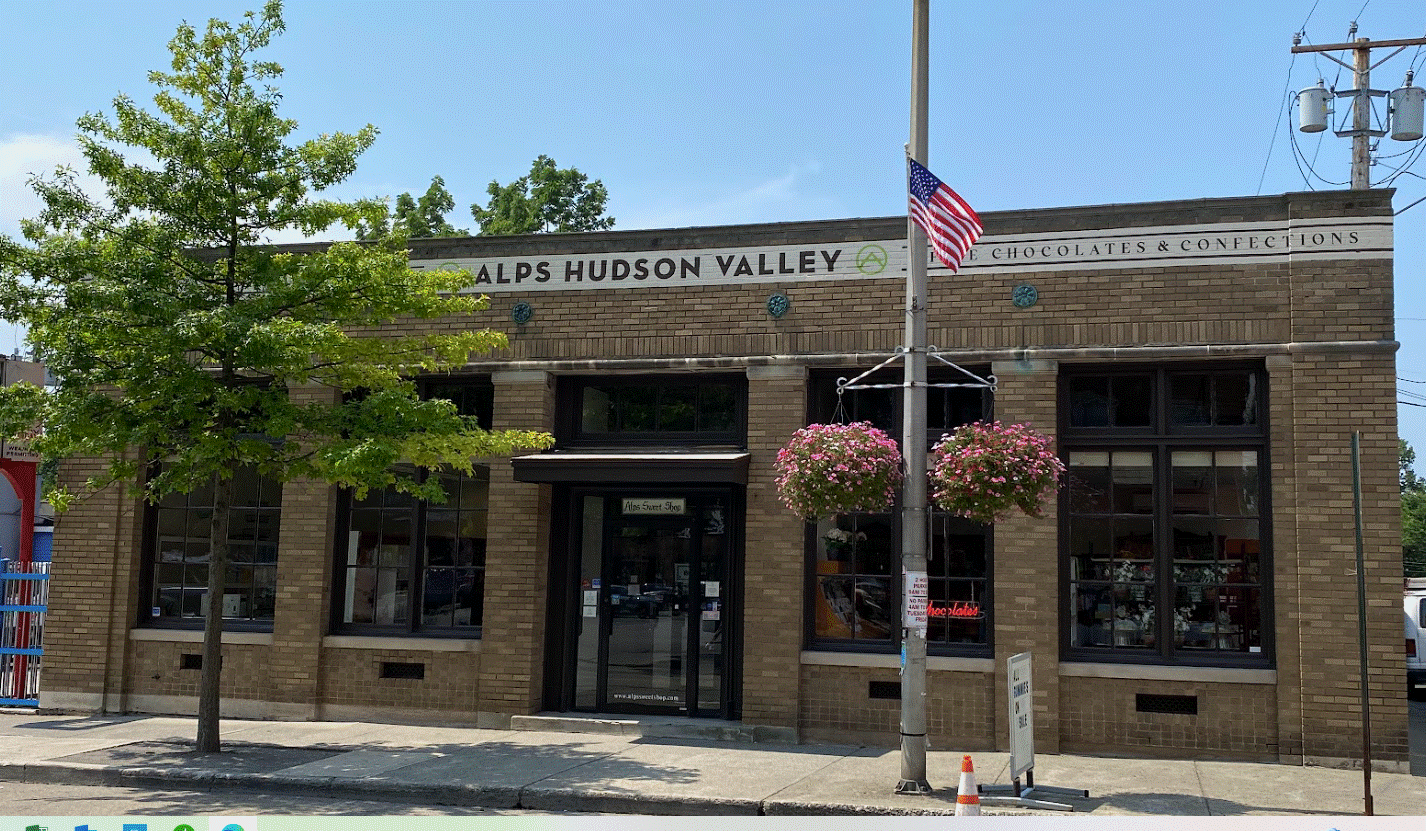 Alps chocolate is a requirement in our family for every Christmas and Valentine's Day.  While receiving a gift of Alps chocolate is the best, shopping at their Beacon store is as much fun. The Alps Sweet Shop is a charming old-fashioned space lined with vintage glass candy display cases filled with an unending array of chocolate treasures. There is a chocolate for every taste,  seasonally wrapped gifts, a robust bulk by-the-pound selection, unique, artisanal, and classic chocolate flavors that will complement any holiday meal. Unsure? Ask the staff to recommend a chocolate pairing based on your meal plans. Made in Beacon since 1922, Alps is in its third generation of family ownership and all chocolate is made in Beacon.
https://instagram.com/p/B3m2RWQFhJ3/
Alps Hudson Valley Shop
269 Main St
Beacon
alpshudsonvalley.com
---
The Blue Olive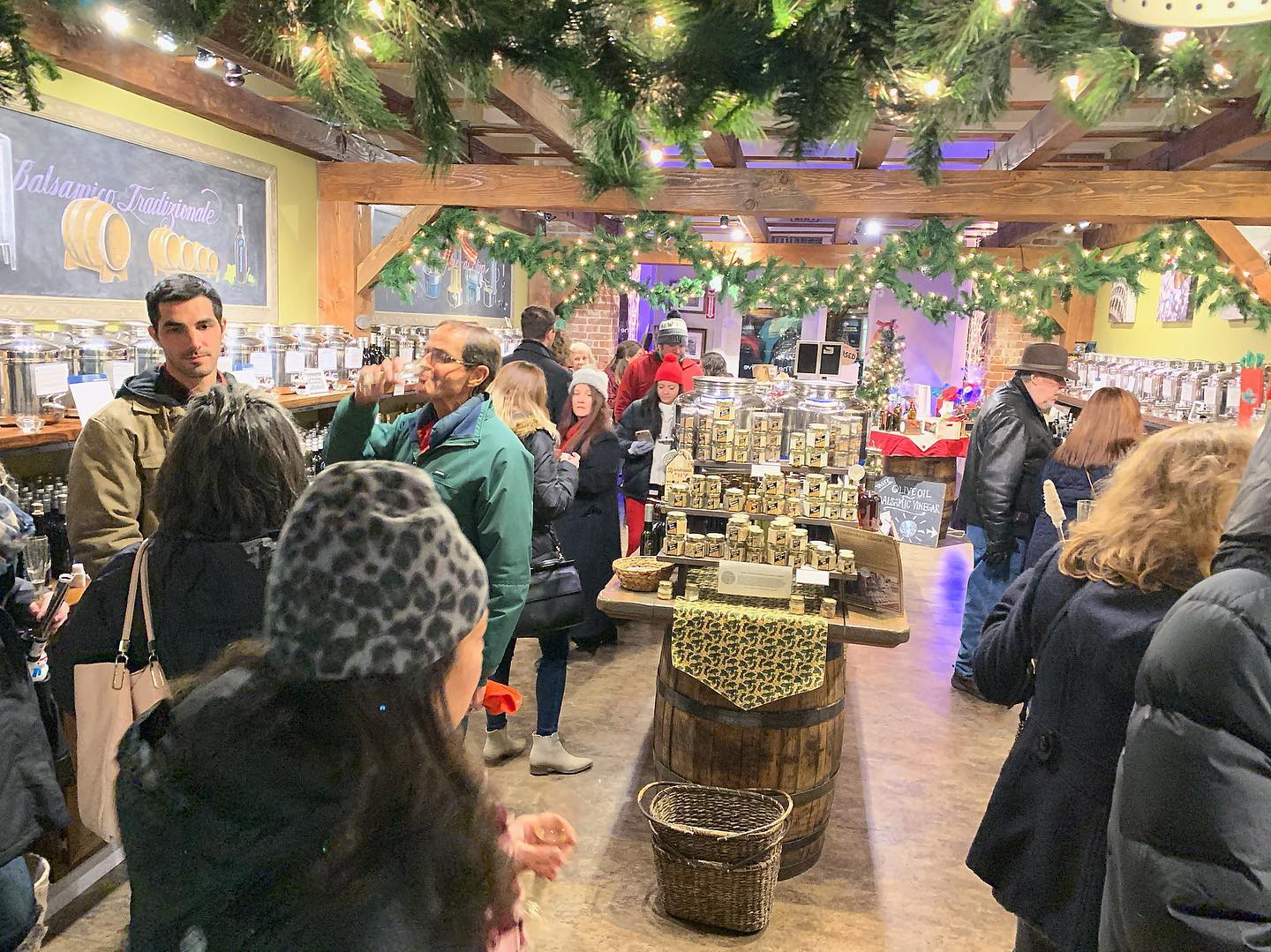 (Facebook/The Blue Olive)
I am so excited that craft olive oil and vinegar has become so popular in the Hudson Valley. How we dressed salad, prepared dips, and served antipasto and now, of course, charcuterie boards before this, I have no idea. The Blue Olive, with locations in Pawling and Cold Spring is a tasting experience.  You can run in and buy a prepared gift pack but the best part of the shop is the tasting and the education you will receive on the various fused, infused, and pure olive oils from around the world, and the aging process (up to 18 years) that produce the finest balsamic vinegar. The staff will help with pairing and guide novices in their selection for their holiday meal or gifts.  They had me at white truffle-infused extra virgin olive oil and cranberry pear white vinegar condiment. Note that oil and vinegar are only the start — the Blue Olive maintains an expertly curated selection of artisanal jams, chutneys, mustards, and other condiments.
The Blue Olive
26 Charles Colman Blvd, Pawling
125 Main Street, Cold Spring
www.theblueoliveshop.com
---
Today's supporting sponsors are the Town of Yorktown…

…and the Peekskill Business Improvement District.

---
The Rob Salamida Company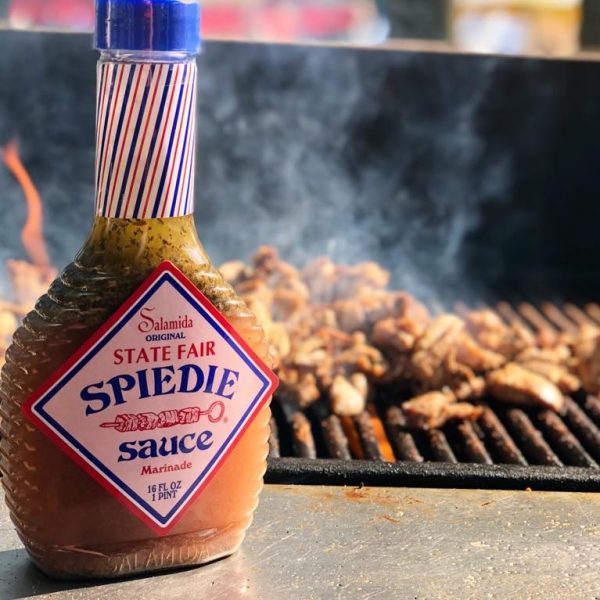 (Facebook/Rob Salamida Co)
This might be a reach.  It is not in the Hudson Valley, but the Southern Tier of NY, another favorite place of mine. The Rob Salamida Company has been producing Salamida Original State Fair Spiedie Sauce marinade since 1976 and if you haven't tried it, you must. Fortunately, it is sold locally in most grocery stores. Small batch, made in central New York, and there is a great backstory to check out online. Spiedies are small cuts of meat, poultry, or pork served on a skewer after having marinated in Spiedie sauce for 24 hours. No additional seasoning is required and you will not be disappointed. Spiedies are fun to make outdoors on the grill even in winter, a great way to use leftover unseasoned meats, and a true NYS Fair fan fave. If you have a griller in your family, you can get a great New York Grilling Marinades Gift 4-Pack.
The Rob Salamida Co.
71 Pratt Avenue
Johnson City
salamidas.com
---
Chaseholm Farm
https://instagram.com/p/CH1VJumjQLD/
Whether you are creating a charcuterie masterpiece, or just serving cheese with crackers or fruit before or after dinner, there is something so special about artisanal cheese, especially from the Hudson Valley region. Chaseholm Farm Creamery is family-owned and a grass-based agricultural operation. They feature artisanal cheeses made by hand with milk from their grass-fed cows. Cheeses include camembert, nimbus, stella vallis tomme, alpage, and more; a choice for every palate. Cheeses may be purchased at their farmstand along with milk, yogurt, grass-fed beef, whey-fed pork, ice cream, butter, coffee, honey, and bread.
Chaseholm Farm Creamery
100 Chase Rd
Pine Plains
chaseholmfarm.com
---
Born and raised in Westchester, Nancy Sorbella's lifestyle stories have been featured in several local and regional publications where she has also been a style and community columnist. She is the resident wordsmith for the Arthritis Foundation of NY and the Community Engagement Director by day, spending her free time exploring and experiencing the Hudson Valley. Follow Nancy for more of her adventures on Instagram @DetoursColumnist, Twitter @jsorbella, or on Facebook at Nancy Niskin Sorbella.
---
We hope you've enjoyed today's section of Examiner+. What did you think? We love honest feedback. Tell us: examinerplus@theexaminernews.com
---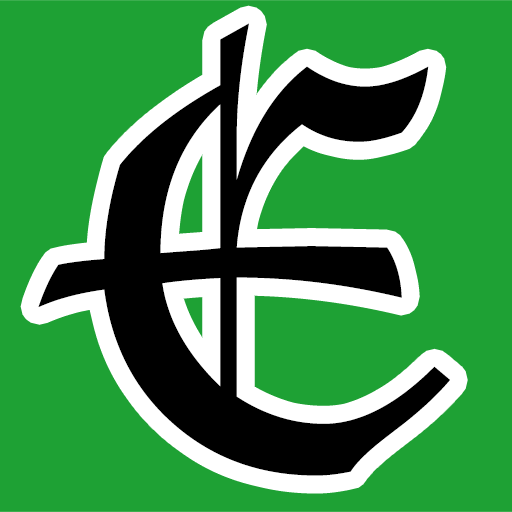 Examiner Media – Keeping you informed with professionally-reported local news, features, and sports coverage.