History Central to Putnam Artist's Passions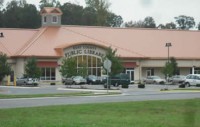 Patterson artist Janet Cassidy always has been inspired by the many old barns located throughout  Putnam County.
"I love old buildings and barns, in particular, because they connect us to history and they nestle into the landscape and seem to fit the place they are built," Cassidy said. "I wants to communicate my love of the landscape and  fascination with Hudson Valley light through artistic interpretation."
And now several of her watercolor and pastel paintings will be part of an exhibit at the Kent Library in honor of the county's bicentennial that will run throughout the month of May and include antique barn tools, books, and old maps from the historical society.
Each of her paintings will be displayed with a brief history of the barns depicted in her paintings.
"Two hundred years ago in Putnam County there were over a thousand barns dotting the rugged and rural landscape. Cassidy's lively pastels and vibrant watercolors transport viewers to another time with dairy  cows, oxen, hay meadows, barnyards, and a resilient people," said The Friends of Kent Library.
Because Cassidy's favorite subjects are in the great outdoors that is where she begins her work.
"I start in plein aire but the light changes so I take a photographs when I first start and then I can finish a painting back at my studio."
Her finished works have been shown throughout the region at gallery's, shows and local establishments, including the Katonah Village Gallery, the East Fishkill Historical Society Show and the East Gallery in Pawling. Some of her paintings have been purchased for private collections.
Cassidy described her paintings as blending realism and impressionism and said she has been influenced by the artists Edward Hopper, Staats Fasoldt. and Wolf Kahn that she blends with her own personal vision.
In addition to celebrating local history through her paintings, Cassidy also has been an active participant in the Patterson Historical Society for the past decade, including organizing exhibits for the county's bicentennial to be displayed in Patterson Town Hall and working with other society members to restore the old cemetery on Route 311.
The Kent Library, where the exhibit currently is being held, is located on Route 52 in Kent.