Hendrick Hudson Reaches Tentative Agreement With Teachers
We are part of The Trust Project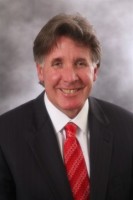 The Hendrick Hudson School District has reached a tentative settlement agreement with the Hendrick Hudson Educational Association, the union representing the district's 234 professional teaching staff.
The proposed plan, if ratified by the union and the Board of Education, will restore six full-time teaching positions. The district also expects to restore three previously full-time positions as part -ime positions through savings in operational costs.
"We are relieved that we were able to restore these critical positions, and as a result, will be able to maintain our quality programs," Superintendent of Schools Daniel McCann said. "This resolution is the result of 18 months of talks and some marathon negotiation sessions. The HHEA and the District were able to come together to resolve our differences and ensure that our students are provided with the very best education."
Union leaders echoed his sentiments.
"The HHEA is pleased to have reached a tentative agreement with the district. It was a long negotiation process. We thank everyone involved for their dedication to the children, the community, and the educators of the Hendrick Hudson School District," said Doreen Halsall, co-president of the Hendrick Hudson Teacher's Union.