Hen Hud Seeks New Board Member
We are part of The Trust Project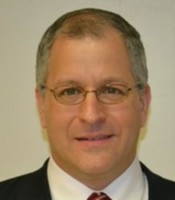 The Hendrick Hudson School District Board of Education is currently in the process of interviewing potential new trustees to take the spot vacated by William Oricchio, who has served on the Board since 2006.
"The Hendrick Hudson School District has had many accomplishments over the six years of my tenure on this Board, which has made this endeavor both fulfilling and worthwhile," said Oricchio in a release issued by the school district on May 30. "However, at this point in my life, I need to take time to focus on my career and devote more time to my family. It has been a pleasure to help lead our district through these challenging yet rewarding times. I'd like to thank my fellow trustees and the community for their support."
Oricchio, a Certified Public Accountant with a masters' in Taxation from Pace University's Lubin School of Business, was appointed to the Board in November 2006 to finish out the term of Ellette Chatkin. Since his appointment, Oricchio has served on five different committees and proved to be an invaluable resource in balancing and managing the district's budget, said Marion Walsh, Board president.
"Bill brought many strengths to the Board but his primary focus was on district finances. Each year he's been instrumental in balancing our budget, said Walsh, who also called Oricchio "the quiet voice of reason" on the Board.
"It's been an honor and privilege to work with him and we will miss him," she continued. "He's made a great contribution to the district and just did great public service."
Superintendent of Schools Dr. Daniel McCann said in the release, "Bill has helped to guide our district through trying financial times, consistently lending his expertise and leadership to help resolve the challenges we have faced. He has been an advocate for our students and represented our community admirably."
Oricchio's resignation goes into effect on July 1st and the Board is now interviewing several candidates to assume his vacated position. Pursuant toNew YorkState education laws, the Board was able to hold either a special election to fill Oricchio's seat or interview and appoint a new trustee. The Board opted for the latter option, the method by which Oricchio earned his spot in 2006, because of considerations of cost and time, said Walsh.
"We're looking for someone dedicated to the community, someone with experience, some who understands how the Board works and the commitment entailed," said Walsh, "Someone who is intelligent and who cares about our students. We have excellent candidates already and we essentially just have to pick the best fit for the board right now."
These candidates, who Walsh calls "immensely qualified," include Dr. Toni Lyn Salvatore, the director of Greenwich Hospital's Pediatric Center, Dr. Carol Abraham, a veterinarian at Croton Animal Hospital, David White, who served on the Board from 2004-2007, and Joanne Harbolic, who manages the District Office.
The Board will announce their decision at the annual Board of Education Reorganizational Meeting on July 14th.
By Sylvan Lane