Hearing on Second Mt. Pleasant Group Home Scheduled for Tuesday
Two weeks after turning down a proposal for a group home for four autistic adults, the Mount Pleasant Town Board will hold a public hearing for another proposed home on Tuesday night.
The hearing, part of the board's regularly scheduled meeting, is for Ferncliff Manor's plan to operate an individualized residential alternative at 330 Bear Ridge Rd. in Pleasantville. The agency wants to open the house for six wheelchair-bound adults with autism.
On March 11, the town board voted 4-1 against Devereux New York's proposed group home for four autistic adults at 659 Belleview Ave. in Thornwood. Devereux is appealing the decision with the state.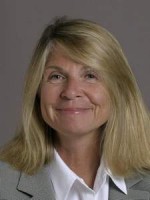 Town board members have said they will oppose additional group homes because Mount Pleasant already is saturated with a variety of nonprofit entities that don't pay taxes.
The board voiced opposition to the latest proposal at its March 18 work session. One point of contention is that the home has four bedrooms although it should only have three, Supervisor Joan Maybury said. The house should also be limited to two bathrooms, rather than three bathrooms, she said.
Maybury also mentioned that the house, which is located in an unincorporated part of town, would not be appropriate for a group home because it is located near a blind curve on a road with heavy traffic.
Councilman Carl Fulgenzi said a significant obstacle is that it would be difficult to get a wheelchair out of a van that is parked in the narrow garage driveway of the home.
Tuesday's public hearing is scheduled for 8 p.m. at town hall in Valhalla.