Health Experts, Nonprofit Leaders Tackle Opioid Addiction at Conference
We are part of The Trust Project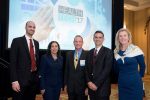 By Jon Craig
A panel of psychiatrists, parents and representatives from nonprofit organizations offered personal and professional insights into treating potentially deadly addictions to prescription painkillers and heroin during last week's fourth annual HealthTech conference in Tarrytown.
Panelists agreed that it is rare to find a patient rushed to the emergency room with a pure opioid addiction. There is almost always a "co-existing mental disorder," and a blood test often turns up alcohol, marijuana or another drug in the addict's system.
"Stigma is a very big part of the lives of these individuals," said Dr. Jonathan Avery, director of addiction psychiatry at NewYork-Presbyterian Hospital and assistant professor of clinical psychiatry and assistant dean of student affairs at Cornell Weill Medical Center. "It's a huge blow to the individual. It's a huge blow to the family."
Avery endorsed increased access to medication-assisted treatment, such as methadone and buprenorphine, noting that nearly all opioid users relapse trying to quit without such treatment.
"Many people still view (addiction) as a moral failing as opposed to a brain disease," Avery said.
About 70 percent of potentially deadly painkillers originate in the medicine cabinets of family or friends. An estimated 3 percent have been linked to an addict "doctor shopping."
"We are facing a very lethal enemy that grows deadlier by the day," County Executive Rob Astorino said during the conference that was sponsored by the Westchester County Association. "There are too many of these stories all over Westchester…We are not going to stand by idly and let this trend continue."
Stephanie Marquesano, a lawyer from Ardsley, founded the harris project after her 19-year-old son, Harris, died of an accidental drug overdose in October 2013, about 36 hours after being released from a rehabilitation and sober-living program.
Offering personal insights, she said patients often suffer from "co-occurring disorders," including mental health issues, traumas or a serious injury that coincide with the patient's eventual addiction to opioids.
Marquesano said her son was diagnosed with anxiety disorder at age 3, attention deficit disorder in eighth grade and turned to marijuana as a teenager for self-medication.
Psychiatrists on the panel said Harris's situation was hardly unique, but even the most experienced physician can miss the complexities of co-occurring disorders.
"Your brain is still developing until you are 25," Marquesano said. "You don't need to practice drinking or smoking pot before you go to college, because (usage) is only going to go up."
Nearly 300 hospital executives, business and nonprofit leaders, professors and health care workers attended HealthTech. The dialogue continued on Monday when about 300 youths from 37 area school districts attended a Project WORTHY summit at the County Center in White Plains that focused on opioid addiction.
Mark O'Neill, marketing team leader for the opioid portfolio team at Pfizer, said the pharmaceutical company is looking to reduce the number of opioid prescriptions without harming cancer patients and others with legitimate medical needs. Encouraging the use of less addictive painkillers is part of Pfizer's initiative. "Opioids should never be written as first line treatment for pain," O'Neill said.
According to O'Neill, about 500,000 opioid prescriptions are written daily and about 56 percent of the pills are for back or joint pain.
"This is wrong," he said. "It's clinically inappropriate."
O'Neill said that while the United States comprises about 5 percent of the world's population. the country is responsible for about 80 percent of the world's opioid consumption.
"We cannot tweak our way out of this problem," he said.
Panel moderator Kathleen O'Connor, public policy and regulatory affairs specialist for Shatterproof, said her national anti-addiction group opposes the Trump Administration and Republican-led attempts to repeal the Affordable Care Act. Shatterproof and other patient advocates argue that proposed changes to Obamacare would devastate addiction treatment services through Medicaid, the government program covering millions of poor and disabled Americans.
According to the panelists, 91 people die each day from opioid overdoses. Meanwhile, about 29 million Americans remain uninsured. More than two million New Yorkers have been able to attain health care through the Affordable Care Act, and about one in every three New Yorkers is covered by Medicaid.
"Threats to the Medicaid program will continue," said M. Beatrice Grause, president of the Health Care Association of New York, one of two keynote speakers at last week's conference.
It threatens more people's coverage and could result in increased trips to hospital emergency rooms, she said.
"There are no magic solutions. No easy fixes." Grause concluded.
For more details on the Westchester County Association conference go to www.healthtechwca.com or www.shatterproof.org. To learn more about the harris project, visit https://www.facebook.com/theharrisprojectCOD.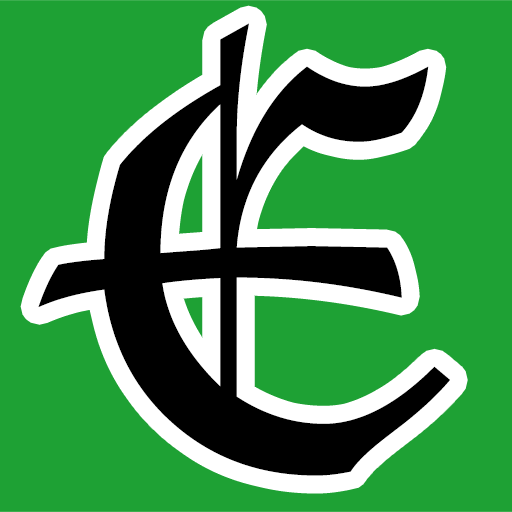 Examiner Media – Keeping you informed with professionally-reported local news, features, and sports coverage.