News Based on facts, either observed and verified directly by the reporter, or reported and verified from knowledgeable sources.
We are part of The Trust Project
How Music Therapy Helps Children Heal at Westchester's Maria Fareri Children's Hospital

Good morning! Today is Monday, September 12. You're reading today's edition of Examiner+, our bonus content newsletter.
Community support is key to funding our local news mission in Westchester and Putnam counties. Become a member now with our free 30-day trial offer to gain full access to all of our content and receive thank-you perks throughout the year.
---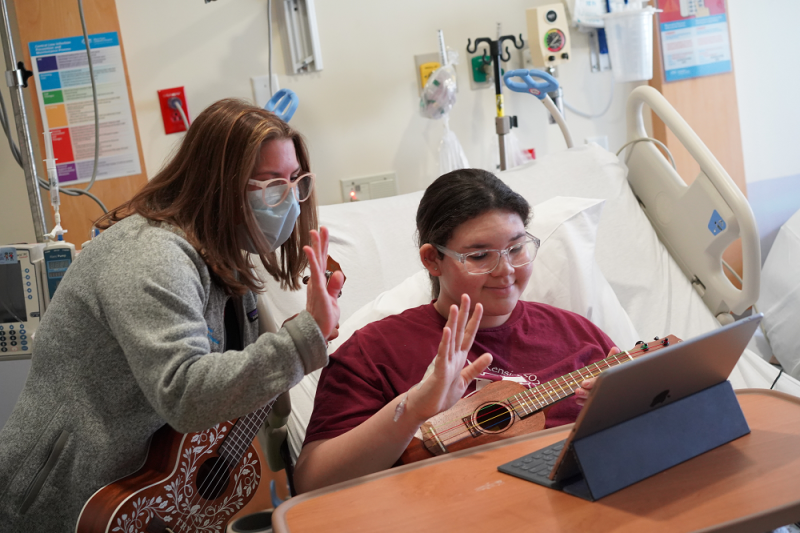 History and culture are filled with stories about the soothing power of music. In Greek mythology, Orpheus calmed the seas with his lyre. In a biblical account, David played the harp to ease King Saul's troubled mind.
Today, music therapy is used to help people with a range of conditions. It can help improve fluidity of movement for adults with Parkinson's Disease. For those with Alzheimer's, it can prompt memory.
At Valhalla's Maria Fareri Children's Hospital, music therapy serves a different age population ― children from premature infants to young adults.
Music can help young patients heal, even those who are too young to comprehend language or to speak. According to board-certified music therapist Laurie Park, "There is a lot of literature about how music can activate every area of the brain. It can change heart rate and oxygen levels," Park says. "Singing, playing an instrument, or even just listening to music activates different parts of the brain that correlate to language, physical activity, processing, and emotion."
In 2005, Park started the music therapy program at MFCH, a part of the Westchester Medical Center Health Network. She describes, "I was always involved in music ― singing, playing piano, guitar, and flute. Music therapy encompassed my interests in how the mind and body process music and how music can be used in a therapeutic way to address a person's physical, social, psychological, and spiritual needs."
Science Behind the Soothing
Music therapists do not wander around the hospital, singing and strumming like traveling minstrels. As trained professionals, they apply science-based techniques that aid with healing. "We individualize every encounter to the needs of the patient," Park explains.
"We have found that live music is better than a recording because we can titrate sounds to the patient's response and to their vital signs," Park says.
Dr. Lance Parton, Associate Chief of the Regional NICU at MFCH, sang the praises of the program and of Park's work in an e-mail. He notes the value of music therapy for those patients who have previously only heard the tones of alarm bells and monitors.
For patients in the Neonatal ICU or NICU, therapists conduct sessions at the isolette, bassinet, or crib. When there are multiple infants in a single room, they direct the music toward a particular patient, using a decibel level that is recommended for premature infants. "We use special instruments like a Gato Box that mimic the sounds heard in the womb such as heartbeat," Park says. She also may play an ocean disc, an instrument that creates the whooshing, womb-like sound that aids with sleep.
The hospital took part in a multisite research study with 12 other hospitals that looked at the effects of live music therapy on neonates. That study found that music therapy can influence cardiac and respiratory function. It also concluded that "sound and lullaby may improve feeding behaviors and sucking patterns and may increase the prolonged period of quiet-alert status."  
According to Parton, their research findings showed that Park's singing, using lullabies as simple as Twinkle, Twinkle, Little Star, had a calming effect on preterm infants.
The research found that music therapy also helped ease perceived stress on the part of the parents. The musical preference of the patient or the family is an important concept known as the "songs of kin." Park interviews families to understand the soothing melodies or sounds that are common within their family or culture.
New Notes
The hospital is conducting new research on music therapy used with neonates born to opioid-addicted mothers; the infants themselves are born addicted. "Music can help soothe them as they are coming out of addiction," Park observes. 
Earlier this year, the hospital's MusiConnection Initiative received a $2,500 grant from the Million Dollar Roundtable Foundation. The initiative offers hospitalized pediatric patients the means to connect with their loved ones for virtual music sessions, as shown in this story's photo. The funds were used to purchase technology like iPads.
"We are grateful to be able to connect patients with their families in the event they cannot be together in person," Park says. "This aligns with Maria Fareri Children's Hospital's family-centered care philosophy."
---
Sherrie Dulworth is a lower Hudson Valley freelance writer whose stories range across healthcare, careers, literature, and human interest. She often finds tranquility with her nose in a book or her feet on a hiking trail, but not simultaneously. Check out her blog for fellow bibliophiles at www.curiouscatsread.com, and her website showcasing her other works, www.sherriedulworth.com.  
---
Examiner Media is a proud participant in The Trust Project.

CLICK HERE to review our best practices and editorial policies.

This piece is a news article. CLICK HERE to learn about our definitions for types of stories.

We welcome corrections, story ideas, and general feedback. CLICK HERE to use our actionable feedback form.
---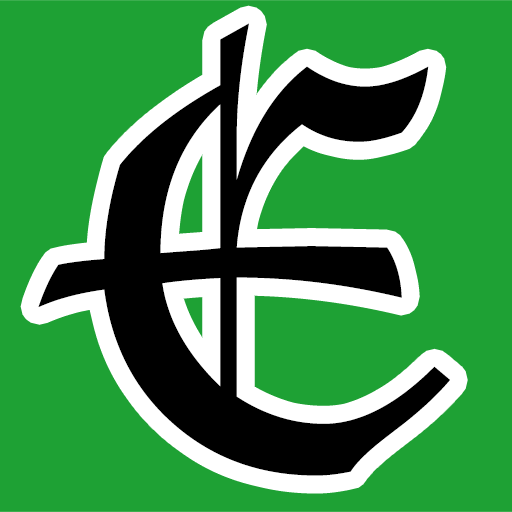 Examiner Media – Keeping you informed with professionally-reported local news, features, and sports coverage.