Have You Thought About Where You Want to Live After You Die?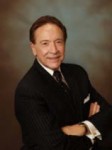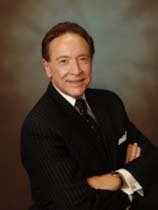 By Bill Primavera
There's some lucky stiff spending eternal life on top of Marilyn Monroe thanks to either his vanity or warped humor or his wife's open-mindedness or wealth.
Whatever the circumstances, it led to someone shelling out $4.6 million through an eBay auction in 2011 to buy the crypt just above the blonde bombshell's final resting place at a Los Angeles cemetery.
When we are alive and kicking, we put so much thought into where we want to live – the community, the neighborhood, the block, the style of house, the amenities. Sometimes, but not always, we put just as much thought into buying that piece of real estate where our remains will stay after our souls have left this earthly plane, whether it's a plot of land with a headstone, a grand mausoleum, a crypt or an urn for the mantel.
From what I've observed of those who have passed among family and friends, we either totally ignore or obsess about that final piece of real estate in which we'll invest. My mother refused to consider that my father might die throughout his final illness and made no plans for a funeral or burial until after the mortician came for his body.
At that time, my family was living in Virginia, but my mother wanted my dad's body returned to their "true home," to be buried on the outskirts of Philadelphia. When we learned that it would be necessary to transport him by train, involving an overnight layover in Baltimore, my mother said, "No, Al always hated travel and he's not going to spend his last trip overnight in a train station." She decided, perhaps somewhat capriciously, to bury him "here with the hillbillies."
So, my dad remains in Virginia for his eternal rest and I've been able to visit him only once in the past 40 years. When my mother died, she was cremated and her urn is buried next to him. Ultimately, a bad commute sealed the fate of my dad's last real estate investment.
Likewise, most of us will probably wait until the last minute to make burial arrangements for our loved ones and then ask a funeral director to make recommendations. From my local funeral parlor, Yorktown Funeral Home, I learned that, sure enough, that is frequently the case. A funeral director must recommend several cemeteries when last-minute decisions are made.
Interested as I am in historic properties, I'm very aware of the family plots we find on private properties throughout my region of Westchester and Putnam counties and, surprisingly, New York State still allows municipalities to make that determination. In an age of track developments, few of us think about on-site burials, but still, some of us with enough acreage might consider it.
In New York State, it was all laid out in the Burial Laws Amendment Act of 1880.  It's kind of creepy to consider that a body comes within the definition of "clinical waste" and as such cannot be disposed of except under the provisions of the Control of Pollution Act of 1974 and the Environment Protection Act of 1990.
As for me, no thanks, I don't want to be buried in the traditional way in a metal box six feet under, unless I opt for a "green" burial, where it's natural in all respects. No embalming fluid, no concrete vault, just a biodegradable casket, shroud or my favorite fuzzy blanket, where I am reunited with the earth and recycled to new life.
Or better yet, I will choose cremation to hasten the process foretold in Genesis 3:19: "For dust you are and to dust you will return." I've already suggested to my wife that she dump my ashes into the flowing Hudson. From there, I will be carried out to the great Atlantic and from there to the seven seas, covering the globe. In effect, my last home on earth will be without boundary – and totally tax free.
Here's an epilogue to the Marilyn Monroe story. For anyone who thought there wasn't some dark humor to the real estate deal on top of Marilyn Monroe's final resting place, consider that when the crypt was sold in 2011 for that princely sum it was disclosed that the occupant who had to relinquish his envied position above her was lying face down. You can't make this stuff up.
Bill Primavera, while a publicist and journalist, is also a Realtor® associated with William Raveis Real Estate and Founder of Primavera Public Relations, Inc. (www.PrimaveraPR.com). To engage the services of The Home Guru to market your home for sale, call 914-522-2076.