Hackley Wins First NYSAIS Boys Lacrosse Championship
We are part of The Trust Project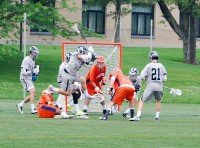 They came. They saw. They conquered. Fieldston was on the lacrosse field at Manhattanville College on Wednesday afternoon with the Hackley Hornets but it wasn't a fair contest. The Hornets offense was way too powerful to be contained by anyone.
The Hornets fired six lacrosse balls into the back of the cage to take a 6-0 advantage in the first quarter of this game. Even though in prior years they have run into some problems holding big leads, this year wouldn't be one of them. Fieldston was overwhelmed and ended up losing 15-5 to the Hornets.
After two consecutive years as the runner up and watching other teams celebrate right in front of them, the Hornets made sure they took care of business and got a championship plaque.
Hornets Head Coach Chris Arnold had a special feeling about this year's group of players and he learned a lot from the two prior championships games against Rye Country Day in 2010 and the Poly Prep Country Day School in 2011.
"We knew we had a lot of talent," said Arnold. "We knew we had a lot of experience coming back. The thing that we had really this year, were kids that were determined to not settle for just being talented. We set as a goal that we would never get out-worked by another team in a game and I think we managed to do that."
Sam Alabaster led the Hornets with four goals in the championship game against Fieldston. Senior Attack James Sheldon had three goals and senior midfielder Jibran Ahmad found the back of the cage with two of his shots.
Also scoring in the game were Leo Barse, Chad Malinowski, Matthew Rosenstein, Bradford Seem, Thomas Wright and Damis Yanopoulos. Senior goalkeeper Mike D'Alessio recorded six saves in the game.
The Hornets record for 2012 was 17-1. In fact, their only loss was in their first game of the season during their spring break trip to Arizona, when they lost to Mountain Vista, a high school from Colorado.
One of the keys wins for the Hornets in 2012 season came when they played host to last year's NYSAIS Champion Poly Prep. This might have been one of those moments when a good team became a great team. The two teams played at Hackley and the Hornets came away victorious in an extremely physical game, 8-4.
"It let the kids realize that as many frustrations as we had about last season that this is a new team.  This is the 2012 team. They just got to play for themselves rather than worrying about past history. Once we got that monkey off our back the kids just played. They got better. They played beautiful lacrosse," said Arnold about that win over Poly Prep at home.
In 2012 the Hornets have dominated most of their games on the offensive end, scoring over 10 goals in over 75 percent of their games.
To get to the finals the Hornets defeated Collegiate and Poly Prep at home. Fieldston entered the final wins over Trinity and Rye Country Day. The Hornets and Fieldston played two times during the regular season.
In their first matchup of 2012 the Hornets won 14-4. When the two teams played at Fieldston the game was a little closer but the Hornets still won by a large margin, 10-3.
Even though the Hornets are graduating some very talented seniors such as Ahmad, D'Alessio and Sheldon, there will be no doubt that the Hornets will be very competitive and dangerous squad again in 2013 with players such as Malinowski, Yancopoulos, Jack Hogan and Sam Welch returning.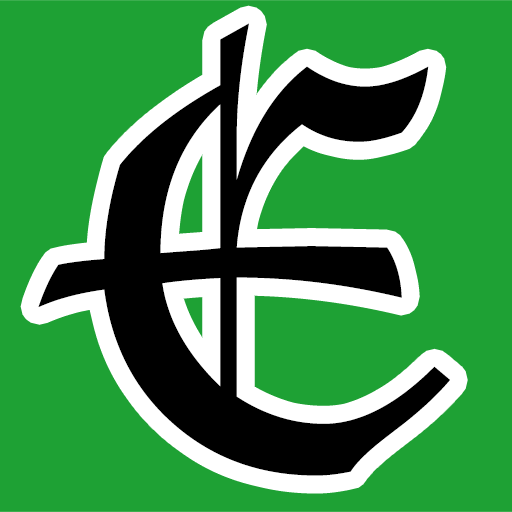 Examiner Media – Keeping you informed with professionally-reported local news, features, and sports coverage.