Guiney to Retire as Mount Pleasant Schools Superintendent
We are part of The Trust Project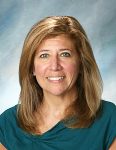 Mount Pleasant Superintendent of Schools Dr. Susan Guiney announced this week she will retire at the end of the current academic year in June.
Guiney, who has led the district since 2009-10, made the announcement at Wednesday night's Board of Education meeting.
"It was 10 years ago this week that I joined the Mount Pleasant Central School District as the director of curriculum, and then as the superintendent," Guiney wrote in her newsLINK Superintendent e-mail. "Over the past 10 years, our school community has worked together to create great success and to bring well-deserved recognition to Mount Pleasant as a high achieving school district."
Guiney said she intends to work with trustees and her eventual successor on a smooth transition.
"As the superintendent search begins to unfold and the proverbial baton is passed, it will be business as usual in our schools," Guiney stated. "There is still so much to do as we move forward in the second half of this school year."
Through her tenure in Mount Pleasant, Guiney has overseen major changes in education and funding, helping the district to make it through fiscally in the aftermath of a crippling recession and the advent of the tax cap. She was also able to get an infrastructure bond passed.
In retirement Guiney said she would spend time with her family and perform consulting work.
"The past 10 years have been incredible and it has been a tremendous honor and privilege to serve the community as your superintendent," Guiney wrote.