Greenburgh Assemblyman Calls Kentucky Police Action Sanctioned Child Abuse
We are part of The Trust Project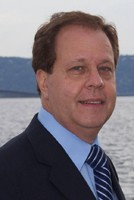 Following the release of a video purportedly showing a Kentucky school resource officer handcuffing and mistreating an eight-year-old student with disabilities, New York State Assemblyman Tom Abinanti (D-Greenburgh) is urging the state to take action to prevent a similar incident from happening in New York.
"This is appalling – it is officially sanctioned child abuse," said Abinanti, a known advocate for protecting people with special needs. "This was false imprisonment based on a child's involuntary actions caused by the child's disability. It never should have happened," he said in a media statement released Friday.
The video, originally recorded in the fall of 2014, raises serious issues concerning law enforcement's ability to identify an individual with disabilities and implement appropriate strategies to de-escalate the situation.
"We need police officers who are well trained in assessing the real nature of a situation, in recognizing signs of developmental disabilities or mental illness and in employing de-escalation techniques," Abinanti said.
In response to the video, Abinanti sent a letter to State Police Superintendent Joseph D'Amico and State Division of Criminal Justice Services Executive Deputy Commissioner Michael C. Green requesting they conduct a review of their respective procedures and protocols regarding law enforcement interactions with people with disabilities.
"Unfortunately, situations like this are not uncommon in New York and throughout the country – and are often unreported," Abinanti said in the letters. "We need to ensure what happened in Kentucky is not the norm New York."